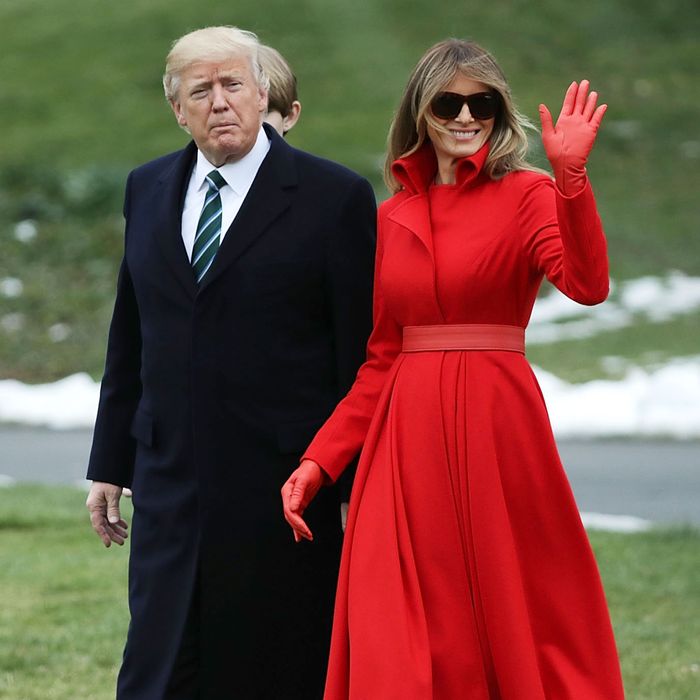 Donald and Melania: very happy!
Photo: Chip Somodevilla/Getty Images
Just a day after Donald and Melania Trump's 12th wedding anniversary, a video clip of Melania at her husband's inauguration made her look less than thrilled to be there. And a month later, reports circulated that Mrs. Trump was "miserable" in her new role as First Lady and "unhappy with how her life ended up."
But when the Washington Post asked Karen LeFrak (the wife of developer Richard LeFrak, a longtime friend of the president) about how her friend was adjusting, she countered that Melania was "enjoying her life and new role." She went on to say that Melania is busy "carving out an important role to support women and children" and "redecorating their residence in the White House," where she'll reportedly move with the couple's son, Barron, in June. And as for their marriage:
LeFrak wrote that "they are very happy! Their relationship is great."

"All these rabid rumors about her and their relationship are laughable and fictional," she wrote.
"Very happy!" Maybe there's something to the whole separate-bedroom, living-200-miles-apart thing.