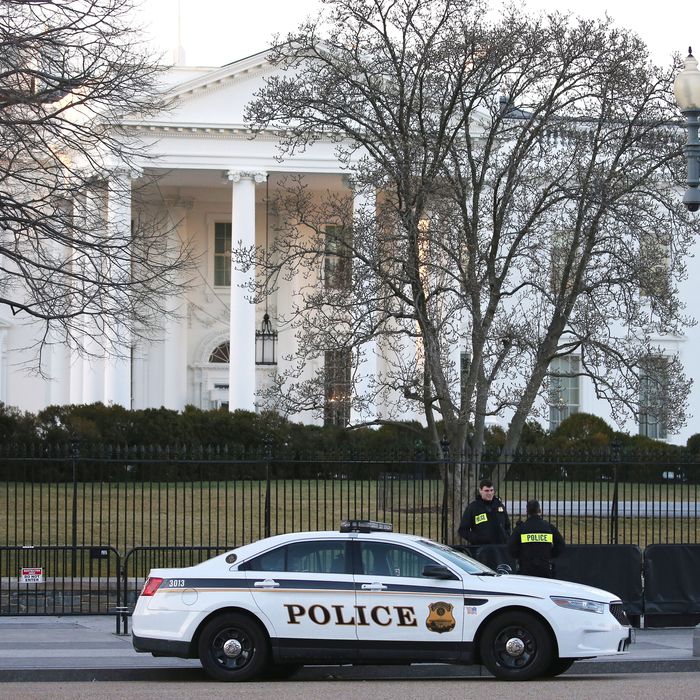 A police cruiser in Washington, D.C.
Photo: Mark Wilson/Getty Images
Black members of Congress sent a letter Tuesday asking Attorney General Jeff Sessions and FBI Director James Comey for help locating missing children in Washington, D.C. According to the Associated Press, the District "logged 501 cases of missing juveniles, many of them black or Latino, in the first three months of this year." Of those, 22 were unsolved as of March 22, according to D.C. police.
"Ten children of color went missing in our nation's capital in a period of two weeks and at first garnered very little media attention," read the letter, penned by Congressional Black Caucus chairman Cedric Richmond and Delegate Eleanor Holmes Norton. "That's deeply disturbing,"
They asked that the Justice Department and the FBI "devote the resources necessary to determine whether these developments are an anomaly or whether they are indicative of an underlying trend that must be addressed."
But D.C. police say there hasn't been an increase in missing persons in their jurisdiction; according to local data, the number of missing children dropped from 2,433 in 2015 to 2,242 in 2016. A Metropolitan Police spokesperson said the increased attention in the cases was because they'd been posting them to social media.
Nevertheless, the apparent trend has sparked concern in the District. According to the AP, "hundreds of people packed a town-hall style meeting at a neighborhood school on Wednesday to express concern about the missing-children cases," and the hashtag #FindOurGirls has taken off on Twitter and Instagram.
Derrica Wilson, co-founder of the Black and Missing Foundation, added that "one missing child" is "too many."