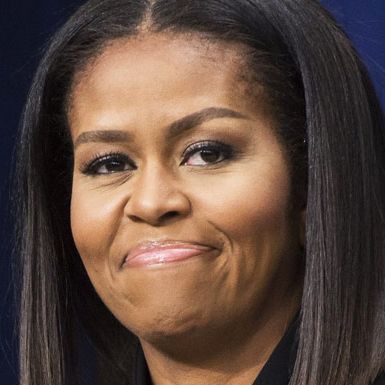 Michelle Obama (clockwise from top left), Gayle King, Sarah Jessica Parker, and Robin Roberts.
Photo: Getty Images
When we found out that Sarah Jessica Parker had organized a private brunch at the Breslin in New York City with Michelle Obama, Gayle King, and Robin Roberts, we couldn't help but wonder: Why weren't we invited?
According to "Page Six," the four women recently met up at the so-called "hip gastropub" (though no one knows what that means) for a chill power brunch. They apparently "sat around for a long time in a booth having Champagne and Bloody Marys with their meal" (same) while also being surrounded by Secret Service (not same).
An astute observer told "Page Six" what we already knew: "It was supercool." Apparently security was so tight that nearby diners were unable to "catch what the women were discussing," though we can only assume they shared a laugh at the idea of Mike Pence winning an award for helping women.