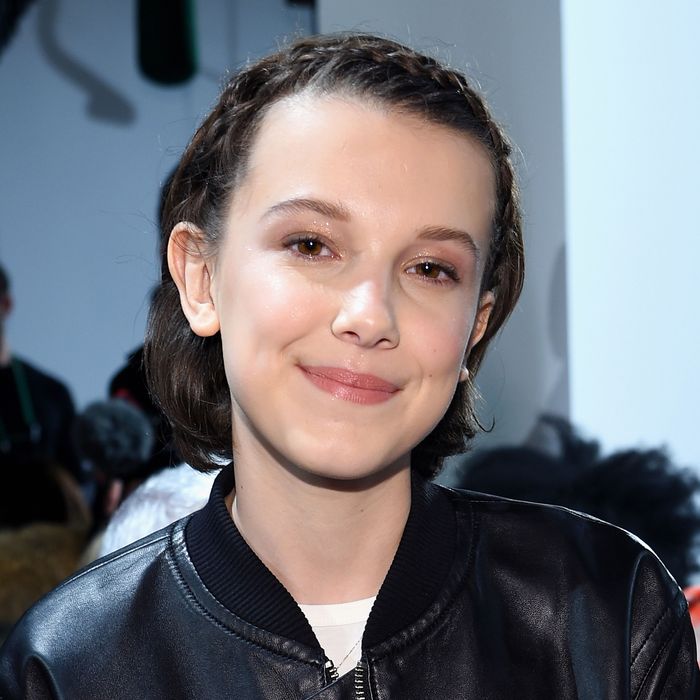 Millie Bobby Brown.
Photo: Dimitrios Kambouris/Getty Images For New York Fashion Week
Yesterday, Stranger Things breakout star Millie Bobby Brown took to Instagram to reveal that she is canceling an upcoming Comic Con appearance due to exhaustion. It's no wonder Brown needs some time off; after the '80s-inspired horror series became last summer's most hyped television event, everyone wanted a piece of its young stars, resulting in a marathon press tour that would be draining for even the most seasoned industry veterans.
"Hey guys, I've never had to do one of these videos before, but I have had to cancel a Comic Con last minute, which is something I've never, ever done and I'm planning on never doing again," she said in a video message. "I just think I've worked too hard and I have to rest. I had a really long shoot and I'm still filming [season two of] Stranger Things. I'm sorry to everyone who was going, and I promise you guys I'm going to get back to you. I love you guys. Thank you so much for your continued support."
Hollywood is notoriously hard on its child stars, so we hope that Millie takes the rest she needs before she gets back to busting Demogorgons and showing up Bruno Mars.