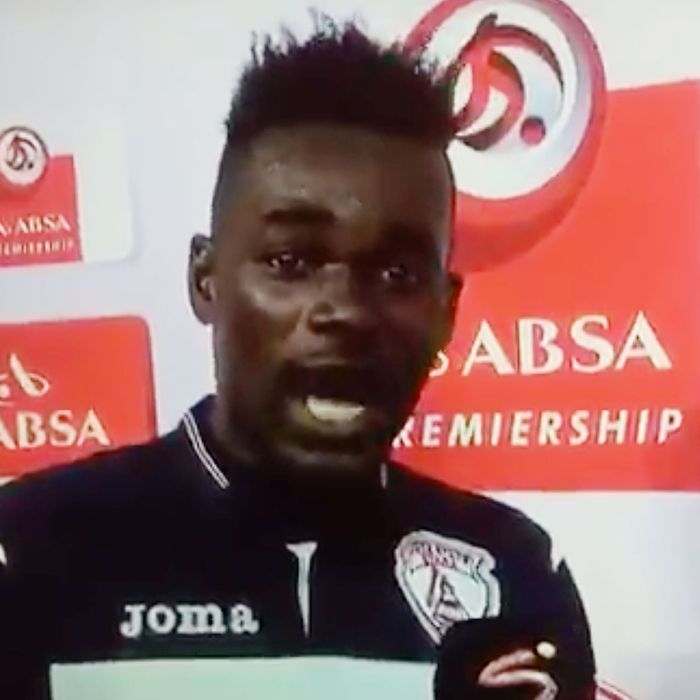 Mohammed Anas.
Photo: Courtesy of Twitter/garyalsmith
South African soccer player Mohammed Anas scored two goals during Friday's match between Free State and Cape Town, and afterward, he inadvertently gave an incredibly awkward post-game interview. Anas told the interviewer that he appreciated his wife and his girlfriend, before backtracking and trying to make it clear he only meant to thank his wife.
The video of Anas's interview quickly went viral, and it's unclear whether the soccer player's comment was merely a slip of the tongue, or an unintentional admission of an affair on live television. Either way, social-media users seem to be very concerned about his well-being after the impressively uncomfortable interview.
Perhaps now the two ladies in Anas's life can band together against him, The Other Woman style.