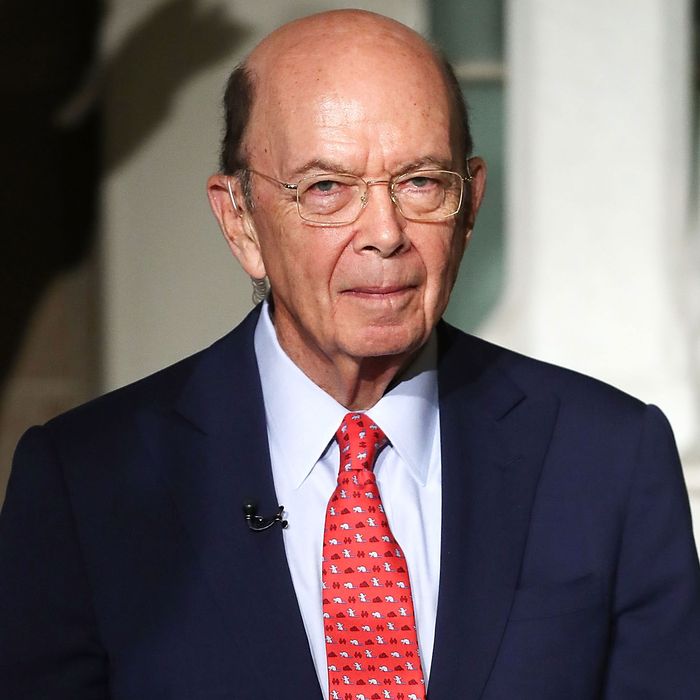 Wilbur Ross was super comfortable Tuesday night.
Photo: Mark Wilson/Getty Images
When early reports indicated President Trump's address to Congress Tuesday night could run as long as 80 minutes, newly confirmed secretary of Commerce, Wilbur Ross, took action. As any 79-year-old man worth $2.9 billion would, Ross chose his $525 slippers to get him through the evening.
But they're not just any $525 slippers — these, which appear to be from Palm Beach–based designer Stubbs & Wootton, came custom made with a Department of Commerce logo. Yes, this is the guy who helped Trump shape his populist message and touted his candidacy as a "more radical, new approach to government."