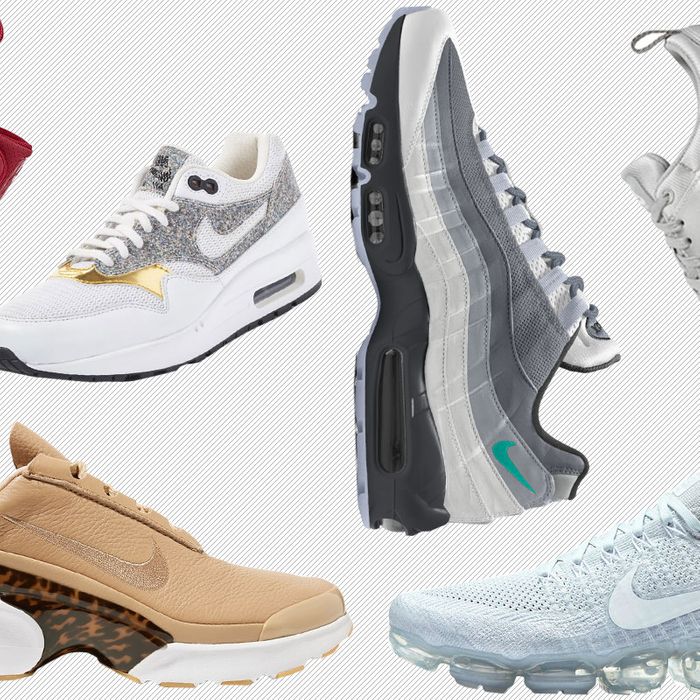 It used to be that all it took to proclaim your obsession for a favorite food or piece of clothing was to incorporate it into your cringe-inducing AOL email address. These days, you turn your love into a national holiday. Nike did just that back in 2014, launching its very first 'Air Max Day', which celebrates one of the brand's most iconic designs. And while it is an arbitrary celebration, it also happens to be the best time to buy really cool sneakers. For this year's festivities, the brand will release the LD-Zero and VaporMax — two new versions of the silhouette. They'll also drop other limited-edition versions as well as new colorways. And in grand Nike tradition, once something sells out, it's guaranteed to be pretty much gone forever.

You'll have to wait until Sunday to see the full extent of the exclusive Air Max Day drops, but there are few cool options that are out now. Scroll below for Nike Air Max styles that are worth grabbing before they wind up on an eBay reseller's page.
My first impression of the Air Max 95: too bulky, too many colors, and too athletic looking. Since then, I've changed my mind because they look especially cool when worn with a simple pair of cropped jeans and an oversized bomber.
Sleeker than most Air Max styles, the Thea is the sneaker you can throw on with a simple shirtdress and not look like you're about to play a game of hoops. Also impossible to ignore: the shiny silver shade. They're the right amount of flash but match virtually any outfit.

Don't wait for September to finally embrace the color of the season. It will also complete your head-to-toe red outfits.

The versatility of a white sneaker, with the pizzazz of glitter and gold.
Sneakers can look just as luxe as a pair of shoes; just take this tortoiseshell-and-caramel combo Air Max. Should you need tips on how to style this pair, stick with relaxed-fit jeans and a cool logo tee.

Technically you can't buy the VaporMax just yet (it launches on the 26th), but it's the subject of much hype in the sneaker sphere. Unlike other Air Max models that are more of a lifestyle shoe, the VaporMax was constructed for the sole purpose of running performance. The clear soles provide increased cushioning while also being lighter on the feet. Because of the anticipation, they're also a contender to sell out fast.

If you buy something through our links, New York may earn an affiliate commission.