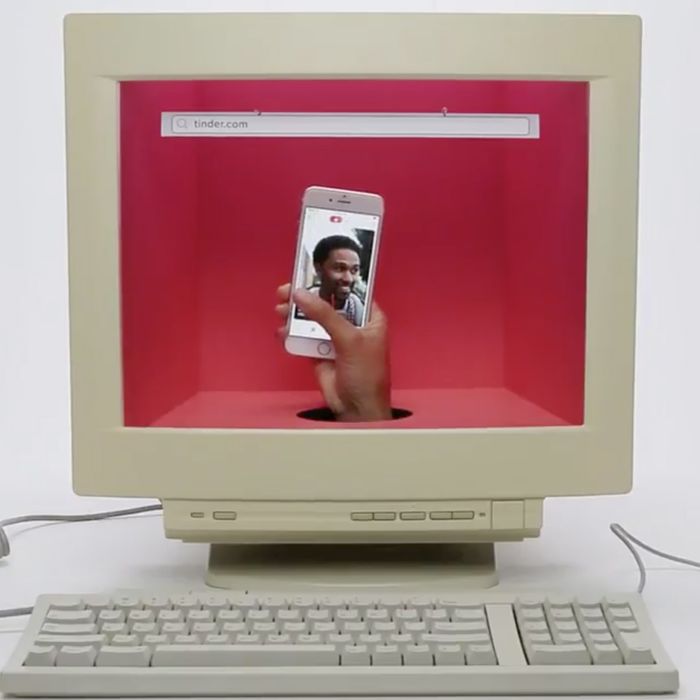 Ever find yourself at work longing for the clock to strike 5 p.m. so you can bolt from your office and devote the rest of your evening to your true passion: swiping on Tinder? Now you're in luck, because Tinder will soon be available online, meaning you'll be able to browse the dating app on your work computer.
Tinder Online is currently being tested in a few countries — Argentina, Brazil, Sweden, Philippines, Colombia, Indonesia, Mexico, and Italy — but should be available everywhere soon. When it goes live, all you'll have to do is visit Tinder.com from any browser, and you'll be able to use the website as if it were an app. The company says Tinder Online will have a "similar flow" to its app, but that the messaging should actually be "more seamless" on your computer than on your phone, since the website is being designed specifically for messaging.
Maybe start perfecting the art of rapidly switching from one tab to another when you hear your boss's footsteps now, just to be safe.