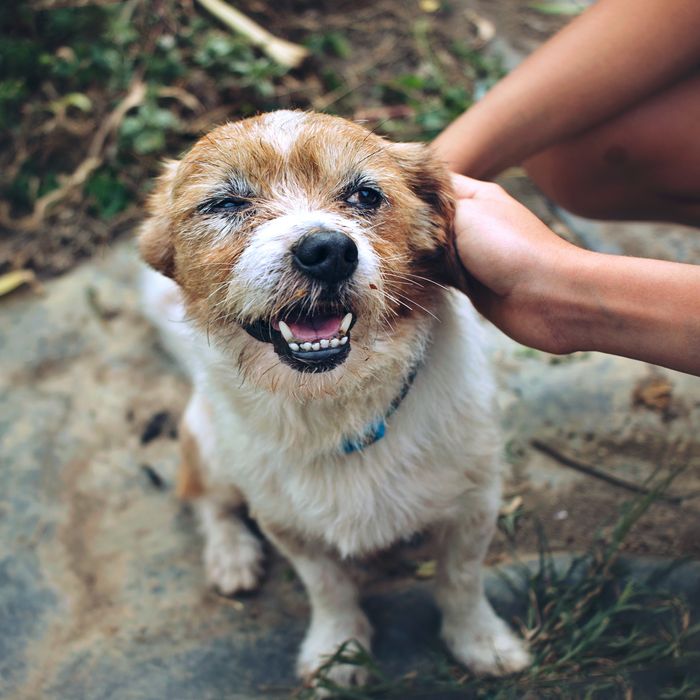 Photo: Sol de Zuasnabar Brebbia/Getty Images
A key point in 2017 self-care is that for every time you read a Trump take, you read some actual good, heartwarming news. Today's comes care of Karin Brulliard at the Washington Post, whose coverage of how old dogs are getting more adoptions than before — sometimes to the point of hospice care — is a balm to the animal-loving soul.
The agencies behind this movement have endearing, reasonably punny names: Grey Muzzle; Muttville Senior Dog Rescue; Bob's House for Dogs; and the Thulani Program. Coffee-table books and Instagram have helped. And finally, the doggos that are the hardest to find homes for — "senior dogs," age 7 or older — are landing owners.
The key is defraying costs: Grey Muzzle and its peers take care of the medical and dental care that older dogs, like older humans, are likely to need. Brulliard reports that in 2016, Grey Muzzle gave $225,000 in grants to 38 senior-dog programs around the country.
One important thing to note: Contrary to a persistent myth, dogs of a certain age are indeed adept at learning new tricks. An Austrian study from last year of 95 Border collies found that older dogs did better than the younger pups on reasoning tests. Their long-term memory held in old age, too.