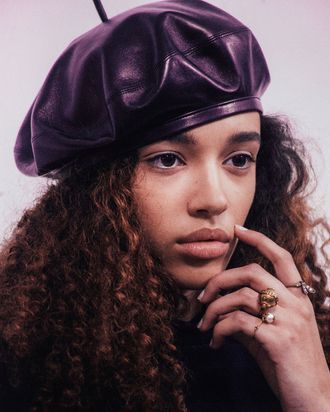 Christian Dior Fall 2017 Paris Fashion Week Beauty
Photo: Christine Hahn
Coal eyes and Versace hair streaks are fun, but when it comes to the everyday, most of us skew toward a more natural look (although we could all benefit from some more glitter stars in our everyday lives). Today's Dior show was for the people who prefer to look more down-to-earth and less Grammys-red-carpet. There wasn't any eye shadow, blush, or eyeliner. There wasn't even a curling iron. And yet, a full team of makeup artists and hairstylists worked diligently backstage to perfect the bare-faced models. Here are three key beauty tips for makeup and hair that looks like you — and not a professional — did it yourself.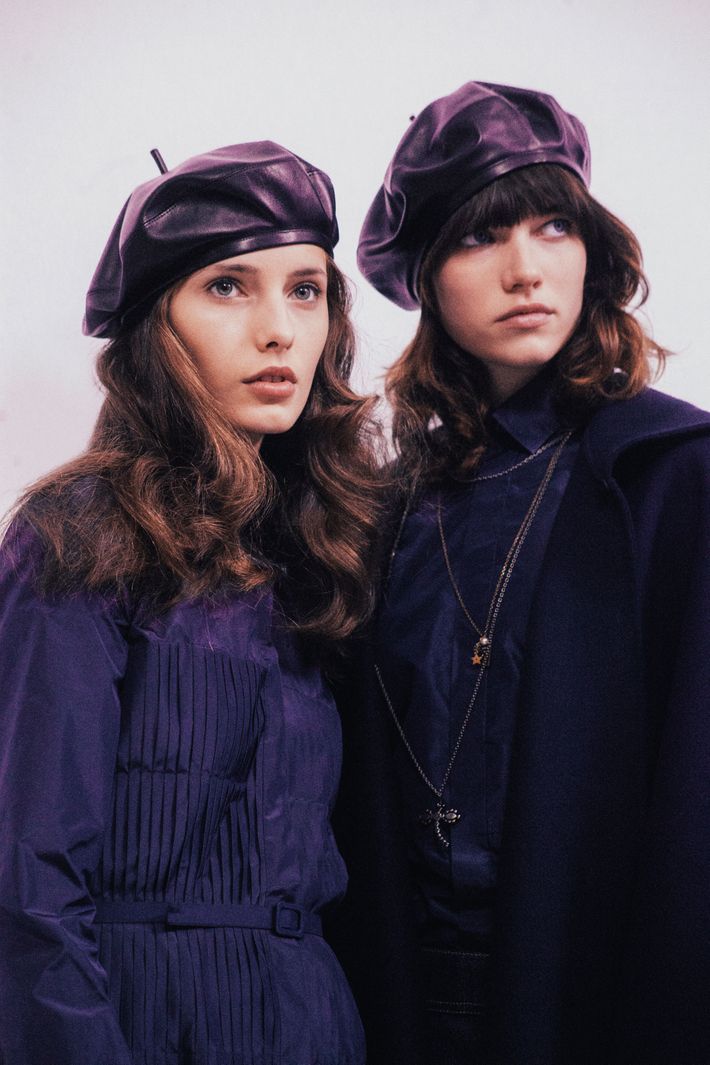 1. For soft waves, tissues work better than curling irons (really). Before curling irons, the old-fashioned way to curl stick-straight hair was with a "tissue set," i.e., bits of rolled tissue that coax hair into waves. "It gives an uneven, real [wavy] feeling to the hair rather than mechanical," Redken's Creative Director Guido Palau said (I mean, you don't see anyone at Drybar getting their hair curled with toilet paper).
As Palau explained, the method works by using tissue, rags, or toilet paper as DIY curling rods. Roll the tissue or paper towel into a strip, take a section of hair, and twist, then tie or clip it. You can either sleep in the style or, to save time, "use a flat iron to cook the hair," Palau explains. "It gives a soft, light, fluffy, and pretty" wave to the hair that Palau said looks more natural. Modern-day Pinterest calls these curls "Toilet-paper waves" or "Paper-towel waves," and if it has an official Pinterest name, the technique must really work. After taking out the curls, Palau sprayed hair with a texturizer (Redken's Windblown) and used a big paddle brush to loosen them.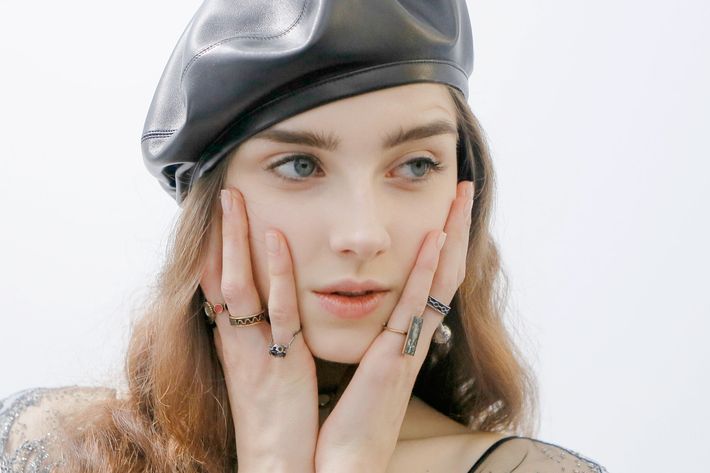 2. Mascara doubles as morning-after eyeliner. With their berets and tulle, Maria Grazia's models didn't scream "up-all-night party girls." That's because she's a stealth up-all-night party girl. While Alexander Wang's girl might party all night at a secret Bushwick rave, Dior's girl stays up 'til dawn drinking champagne in a fancy chateau. To convey that subtle nod to partying, Dior's creative and image director Peter Philips gave the skin a lighter coverage using a CC compact (Dior's Capture Totale Dream Skin) rather than foundation. Blush was set aside in favor of highlighter — Diorskin's Nude Air Luminizer. Finally, Philips used an eyebrow brush ("stiffer than an eyeliner brush") dipped in mascara to smudge along the middle and bottom of the lash line. The look evoked a cleaned-up party girl who thought to pack a few things for touch-ups.
3. Heat wakes up old mascara. Philips was full of praise about the brand's newest mascara, Dior Pump and Volume, which creates sooty, rich lashes. But when he's working with old mascara that's a little dried out, Philips uses a few drops of lukewarm water to wake it up a bit. "Another tip: When lashes look dry, I use a Japanese heat eyelash curler to reactivate the formula. The warmth adds volume back," he says.