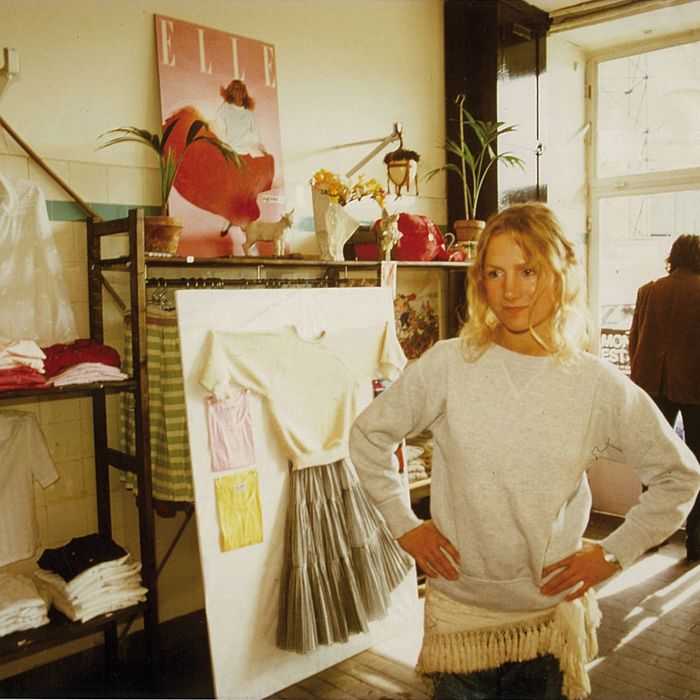 agnès in the boutique in 1976.
Photo: © Archives agnès b.
In 1975, French designer agnès b. (born Agnès Troublé) opened her first boutique in a former butcher shop in Paris's Les Halles neighborhood. Her goal was as simple as the signature striped T-shirts and snap cardigans she went on to make: create a timeless look that would withstand fashion's ever-changing trends. agnès b.: styliste, available now from Abrams, takes a look at her decades-long career and approach to fashion.

While agnès b. started her career as a newly divorced mother of two struggling to make ends meet, she quickly became a fixture in the fashion world. After working as an editor at Elle magazine, she began designing for French brand Cacharel and films like William Klein's 1966 Who Are You Polly Maggoo? "With two kids it was hard. I really had to earn a living. I know what it's like to not have money," she told the Cut. "Which is important. When you succeed in your work it's good to know what it's like to not have anything."
When agnès b. opened her boutique and started designing on her own terms, she made what she called "anti-fashion," a style of clothing much simpler than what was walking down the runways at the time.
"You don't see people dressed in the same clothes you see on catwalks," she told the Cut. "My work is for people to feel good, to feel nice and to feel confident in their clothes." When agnès b. looks back on photos of her models in designs from the '80s, for example, she believes what they're wearing could easily be worn today.
The tome showcases her personal photographs and collection sketches, along with pictures of agnès b. designs taken by the likes of Bruce Weber, Peter Lindbergh, Gilles Bensimon, Jean-Baptiste Mondino, Dominique Issermann, and Ellen von Unwerth. Click ahead to see pictures from the first agnès b. fashion show, which she held in her own apartment in 1979, and more.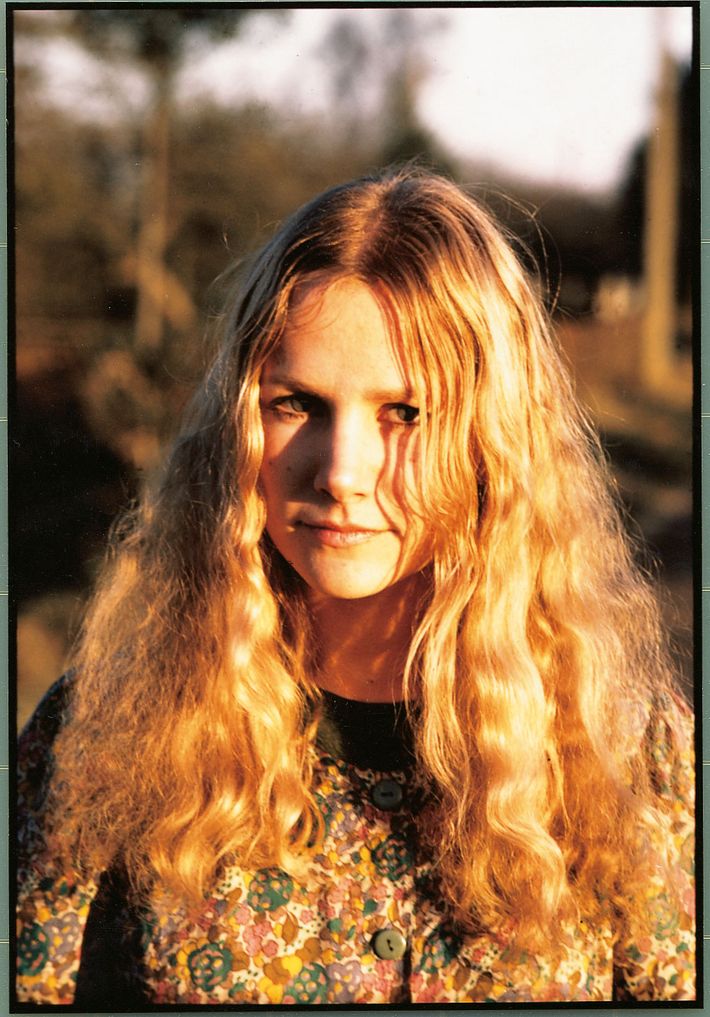 Agnès, around 1972. 
Photographed by Philippe Michel.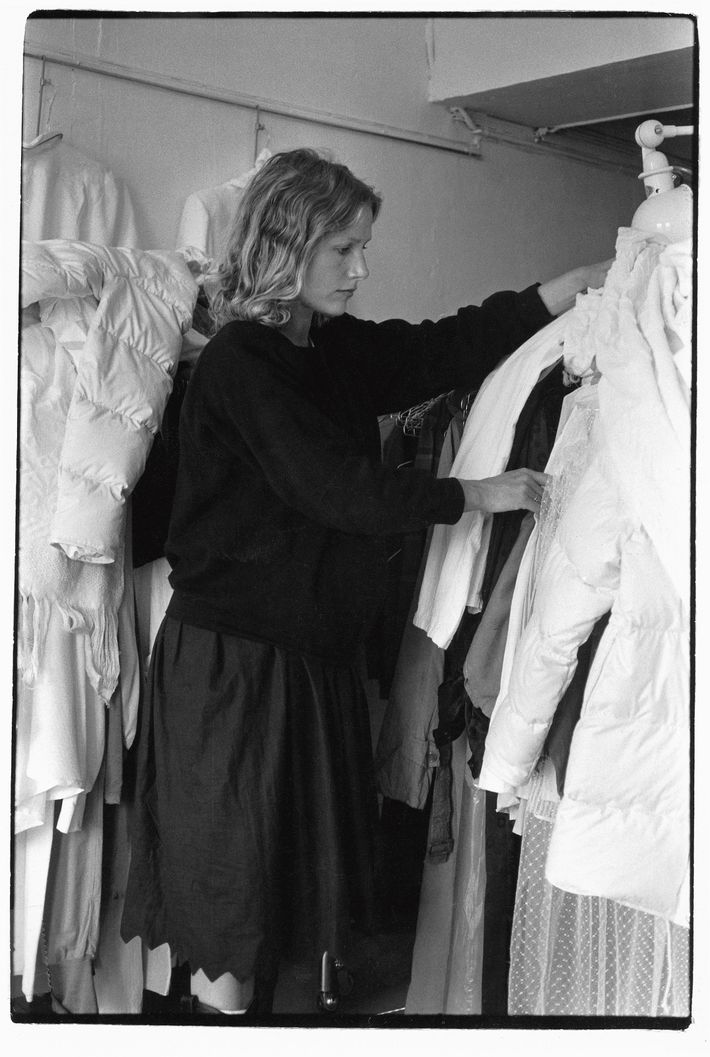 Agnès wearing a sweatshirt and skirt from her 1979 winter collection.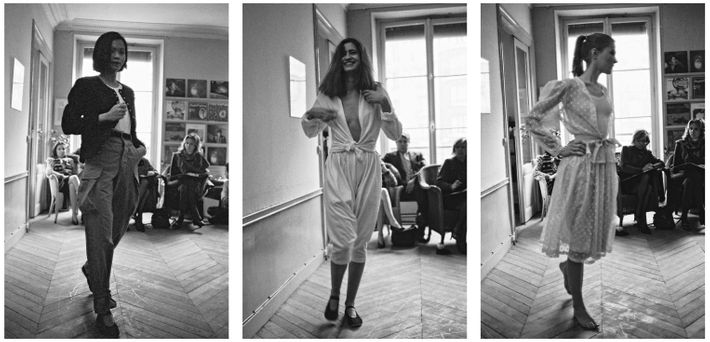 A set of looks shown at the 1979 summer collection show at Agnès's apartment.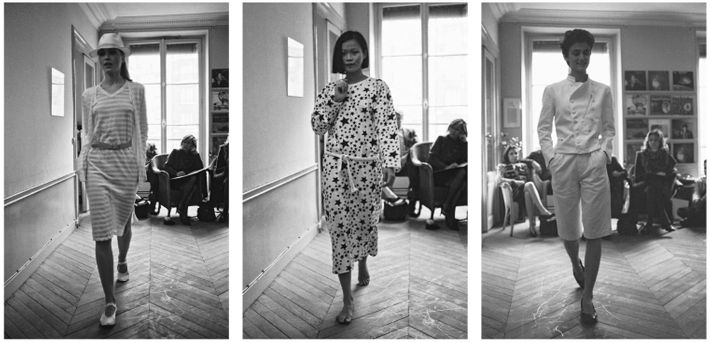 Another set of looks from the 1979 show.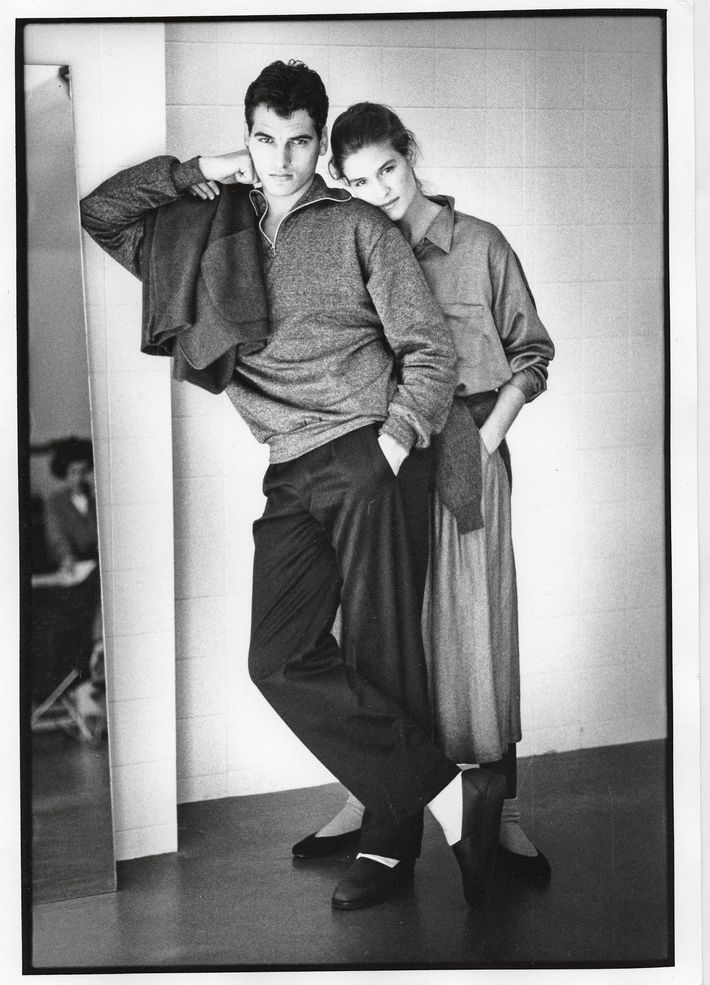 The 1983–84 winter collection.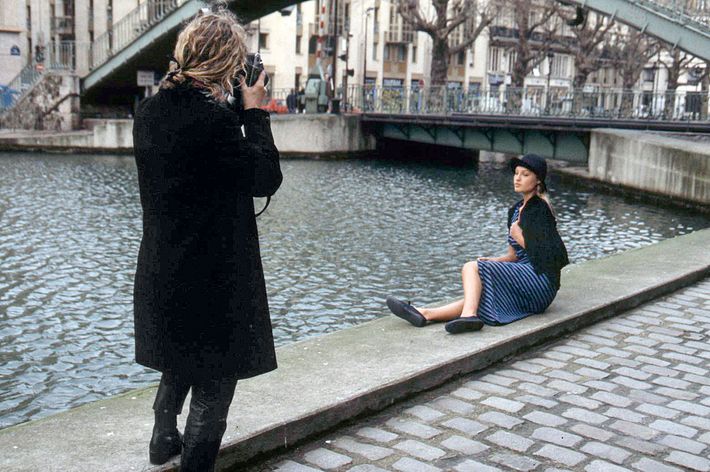 Agnès photographing her designs in Paris, summer of 1993.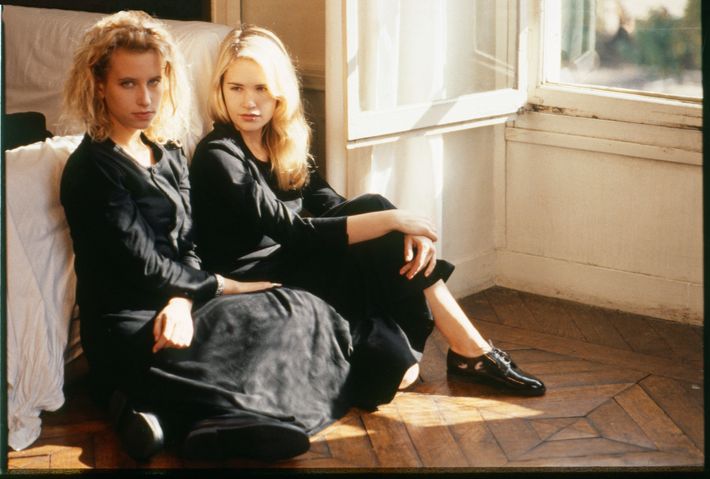 Summer 1988.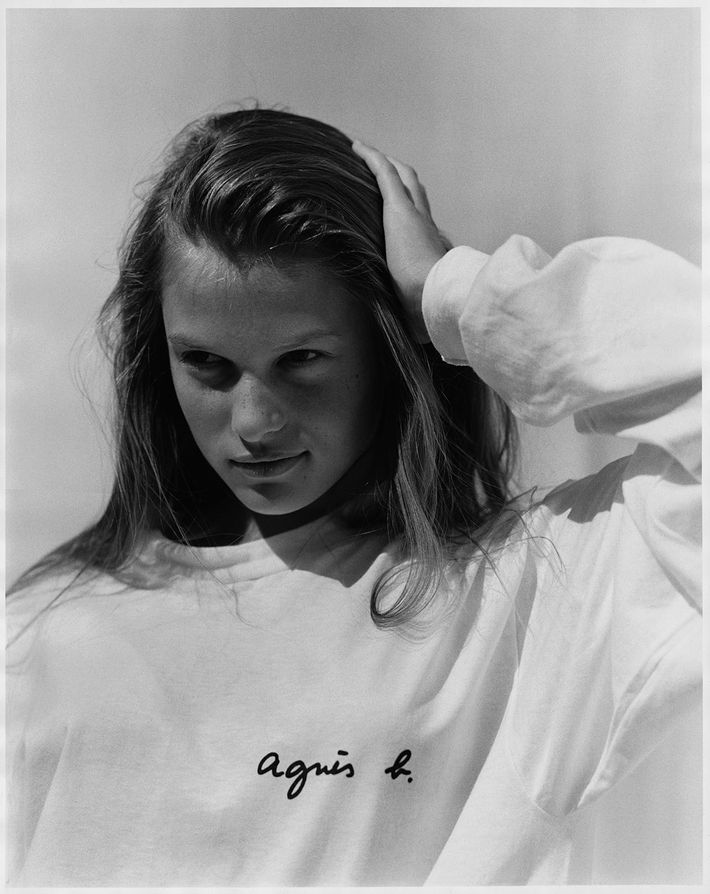 Baggy cotton silk-screened sweatshirt. 
Photographed by Bruce Weber, 1984.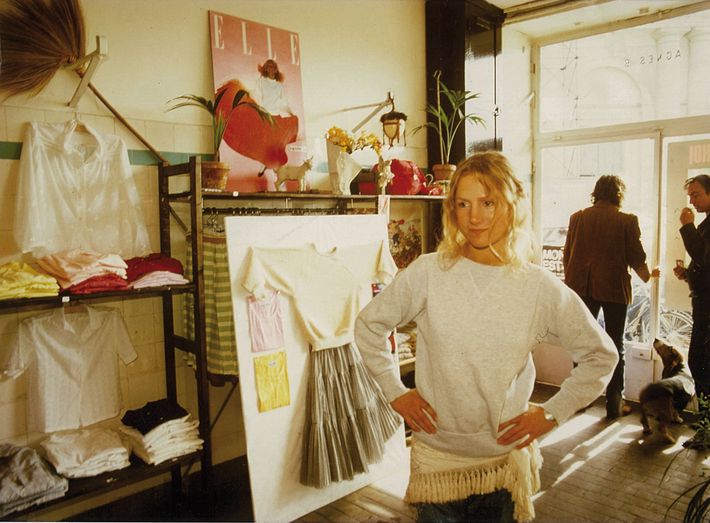 agnès in the boutique in 1976.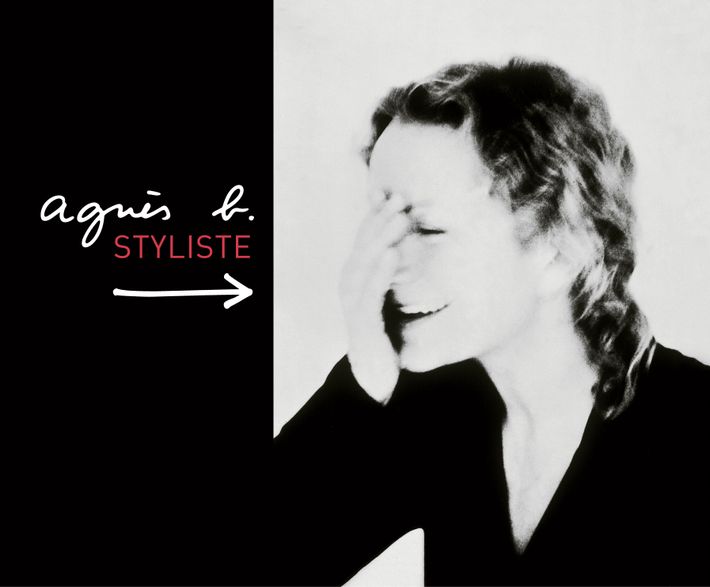 agnès b.: styliste, published by Abrams.