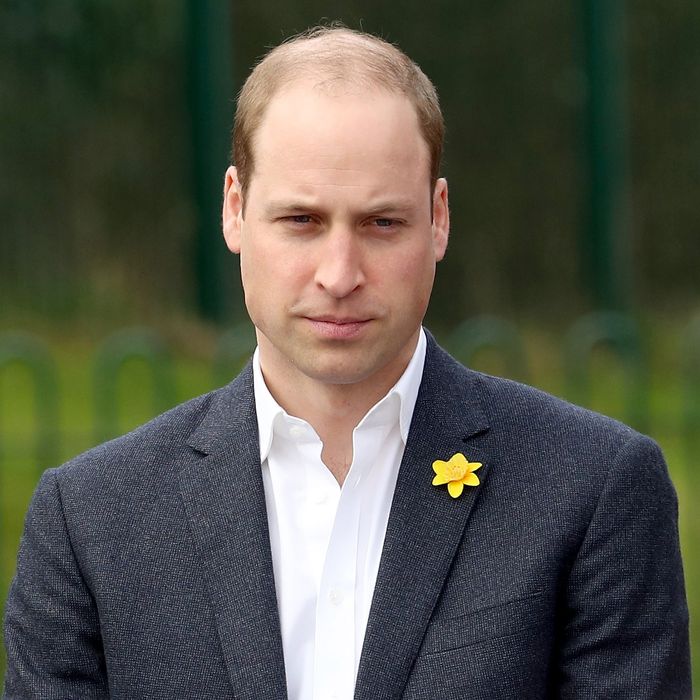 Prince William.
Photo: Chris Jackson/Getty Images
Draaaama alert!
Earlier this week, Prince William decided to skip the Commonwealth Day service at Westminster Abbey — Britain's largest interfaith gathering, attended by much of the royal family — to go skiing in Verbier, Switzerland, with his boys. (And who can blame him?) There, the future King was spotted enjoying Jägerbombs opposite Australian model Sophie Taylor and breaking it down at the club to '90s hip-hop classic "I Got 5 on It."
Unfortunately, William's impeccable dad-dancing seems to have gotten him in hot water with the British press. While Prince Harry is typically thought of as Buckingham Palace's resident wild child, turns out that "workshy William" is also guilty of shirking his royal responsibilities. In the wake of the ski trip, various tabloids slammed the Prince for his history of being a lazy royal, pointing out that he has completed royal duties only 13 days this year (to the Queen's 24 and Harry's 17). According to Express royal reporter Richard Palmer, the ski trip coverage leaned on "the widespread view that William wants all the trappings of royalty without the baggage."
Princess Charlotte, please give your dad a stern talking-to when he gets home.