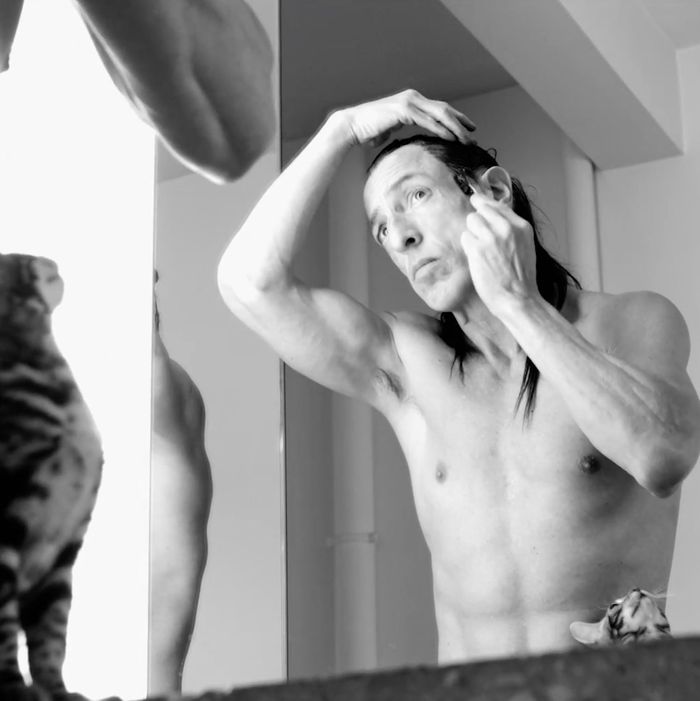 Rick Owens dyeing his hair.
Photo: Courtesy of T Magazine
Rick Owens's flowing raven locks are as much a part of his image as his gym-carved body or his goth-leisure wardrobe. But the hair, like so many things in the fashion industry, is a mere illusion. (Insert gasps here.)

In a video for T magazine, the designer shared his secret beauty ritual: dyeing his naturally white hair black. He even meticulously dyes his eyebrows with a toothbrush. Owens's hair is also naturally curly, so he gets quarterly Japanese straightening treatments that take three hours each. Take a look at the process (complete with feline assistant) in the video below.