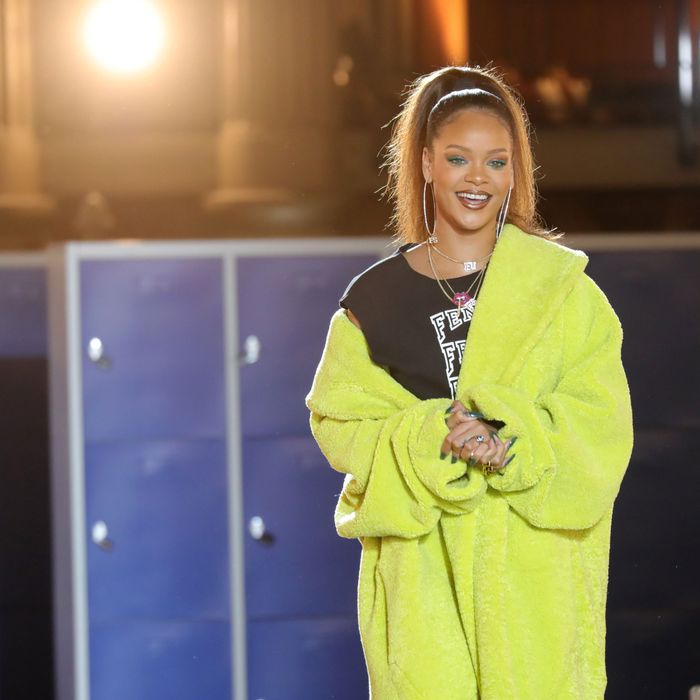 Rihanna takes a bow at her Fenty x Puma fall 2017 show.
Photo: Antonio de Moraes Barros Filho/WireImage
After giving us "Marie Antoinette as gym-rat by way of Bed-Stuy," Rihanna decided to switch things up for her latest Fenty x Puma collection. The invitation told all guests that they'd been served with a detention notice by the woman of the hour herself.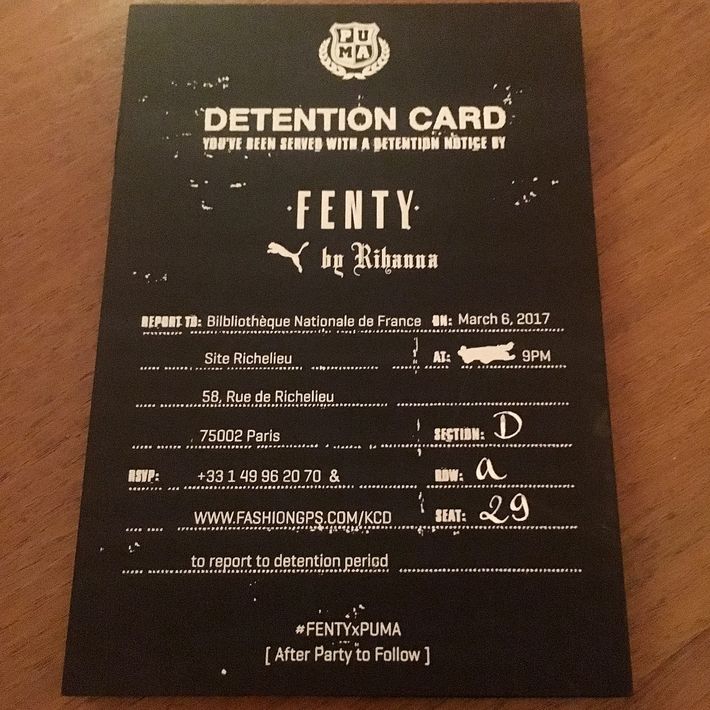 All was revealed at the venue: the Bibliothèque nationale de France, the national repository of all things ever published in the country. Despite the multitude of available books, Rihanna propped the room with thousands more. Signs proclaiming, "Fenty Class of 2017", hung from the rafters, and blue lockers lined the room. The effect was like being in the world's most beautiful high school.
Front-row attendees included Future, Cara Delevingne, Salma Hayek, and Brazilian musician Ludmilla.
Everyone sat at long library tables, complete with green lamps. These would also serve as the runways. Slick Woods opened the show as a choir version of Radiohead's "Creep" played. Other models like Hanne Gaby Odiele really embraced the bad-kid theme, ripping up a book before throwing it into the crowd.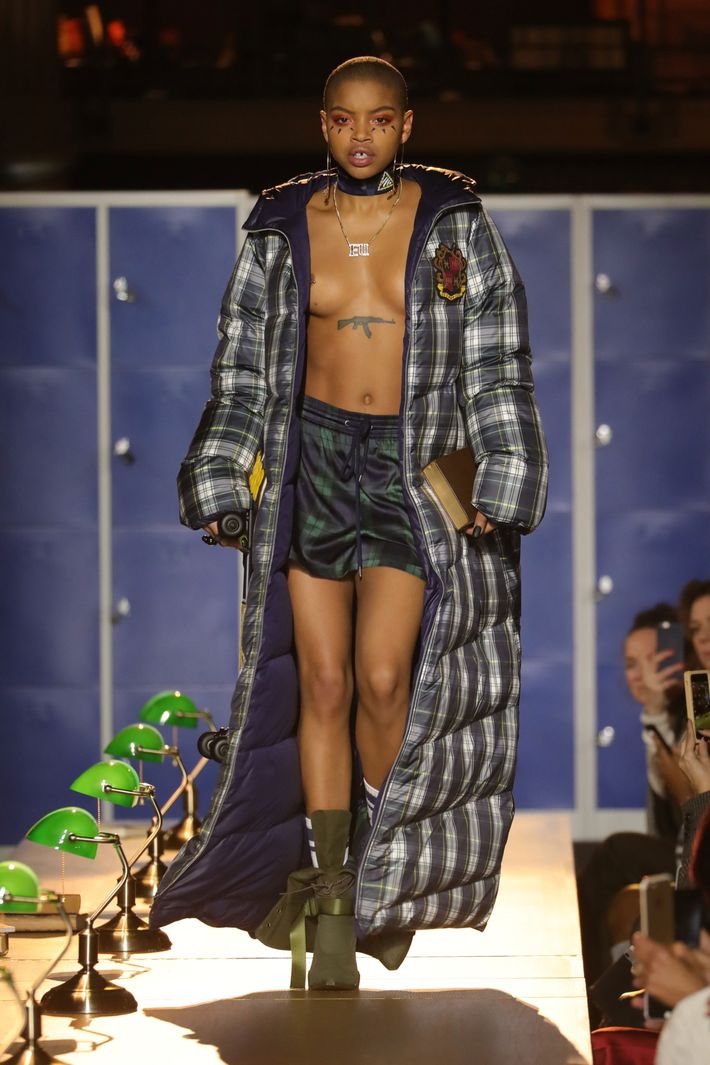 The clothes riffed on iconic American high-school stereotypes: jocks, skaters, and burnouts spun through Rihanna's cool, sexy point of view. Joan Smalls wore a puffer backpack while another model carried an oversize teddy-bear knapsack. Others wore hoodies with giant Fs on them.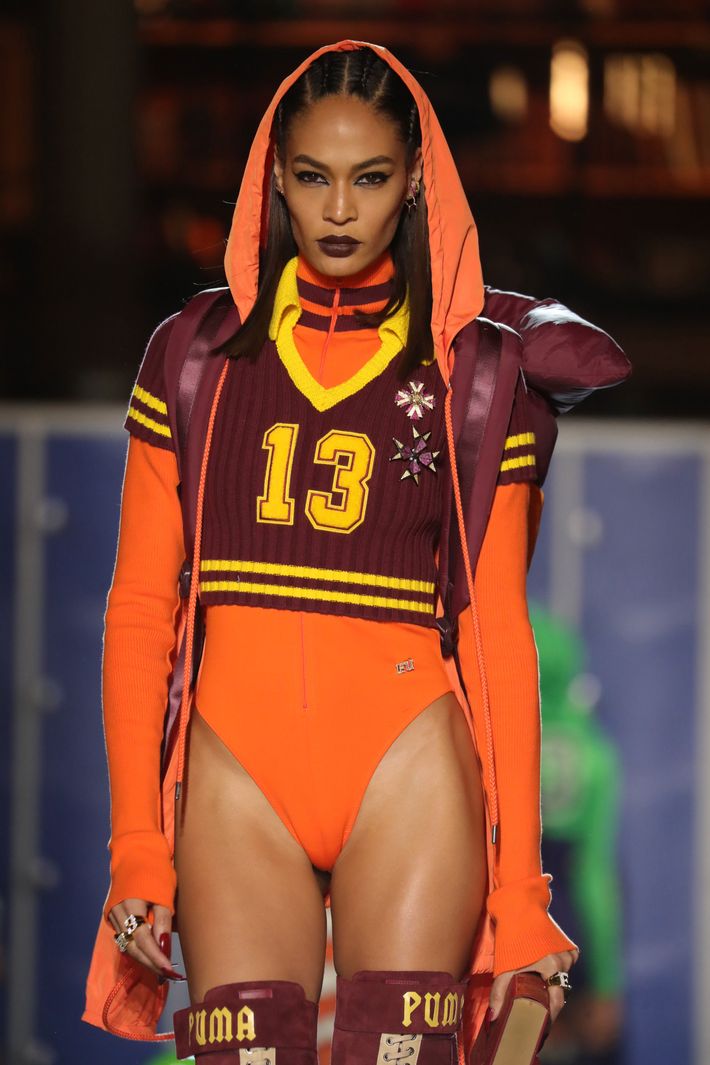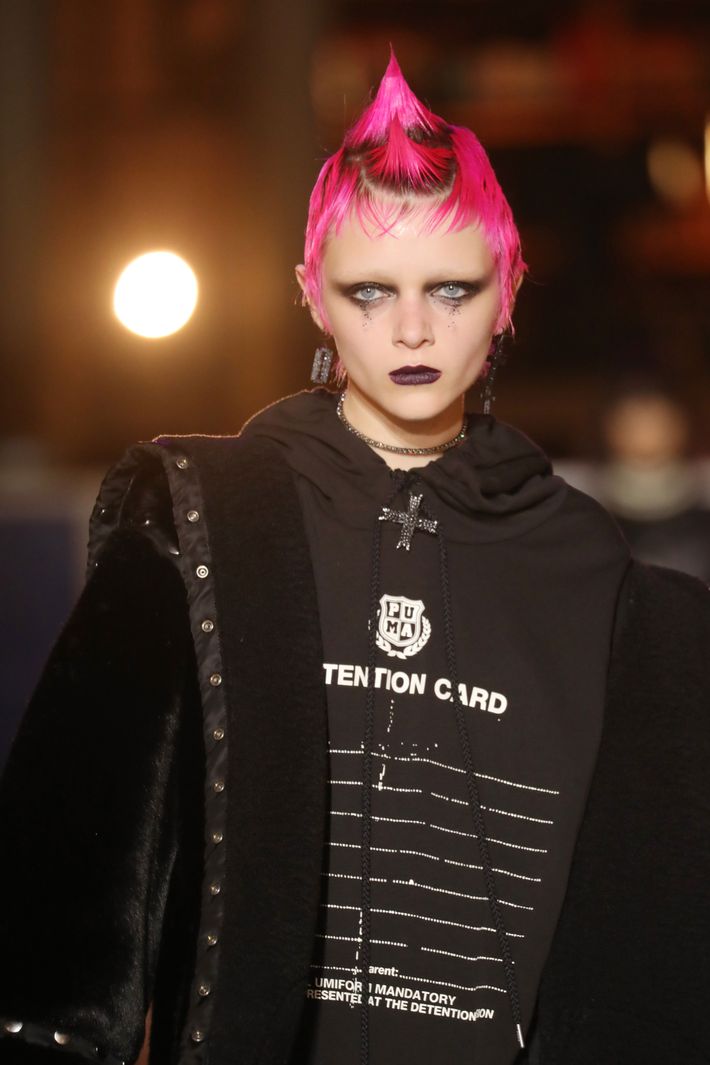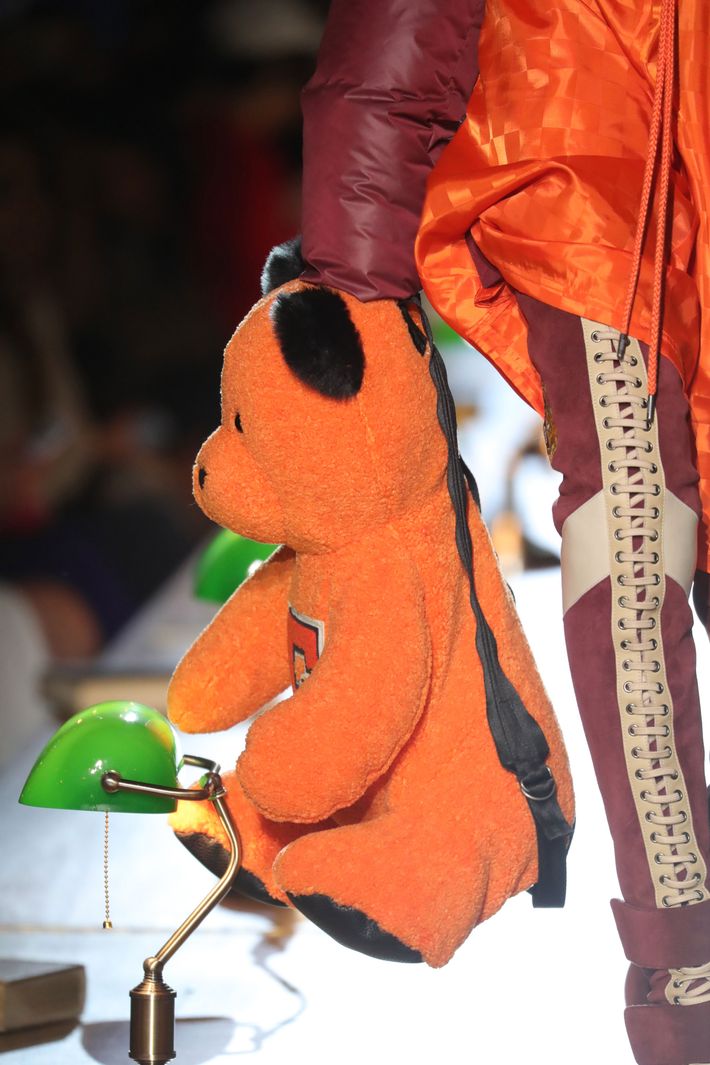 Rihanna took her bow in a bright-yellow coat as paper pages flew down around her. A+ for all.