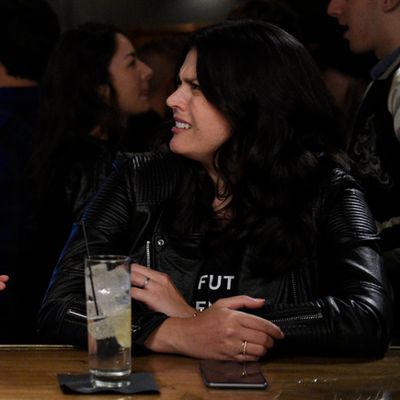 The future is female.
Photo: ©2017/Rosalind O'Connor/NBC
This Saturday Night Live sketch is way. Too. Real. Our heroine Michelle (Cecily Strong) is minding her own business waiting for her friend to show up when a seemingly well-meaning guy in one of those "The Future Is Female" T-shirts sits down. It's all fine and dandy until she politely rejects his advances, at which point he throws a hissy fit. Then another sensitive woke dude intervenes, and the whole process begins again when she won't schtup him. Or the next guy. Or the one after that. Yikes.