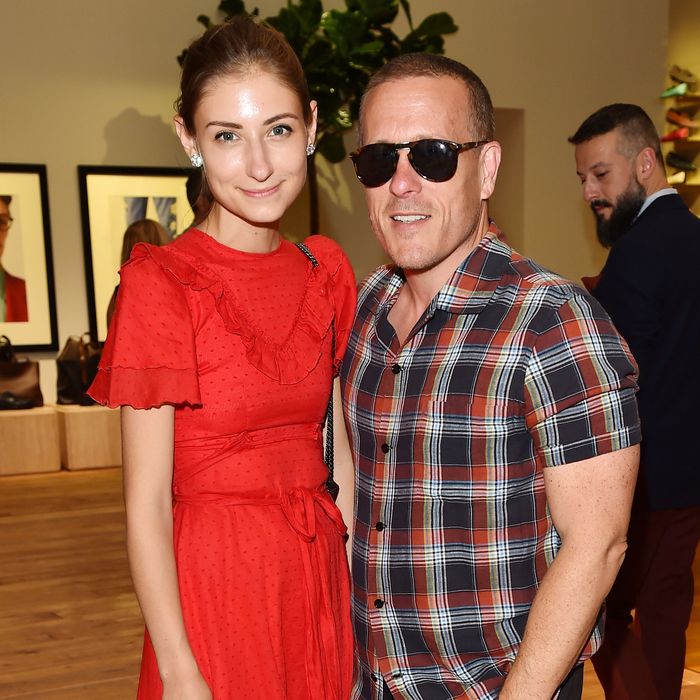 Photo: Stefania D'Alessandro/Getty Images for BALLY
Scott Schuman, 49, a sartorialist, has become engaged to Jenny Walton, 26, an illustrator and fashion director at Schuman's website, the Sartorialist. Walton announced the news in a punctuation-defying post on her Instagram yesterday.
The couple bonded over their love of small dogs and Fios high-speed internet service. The bridegroom's previous high-profile relationship ended in Kiehl's facial massages.