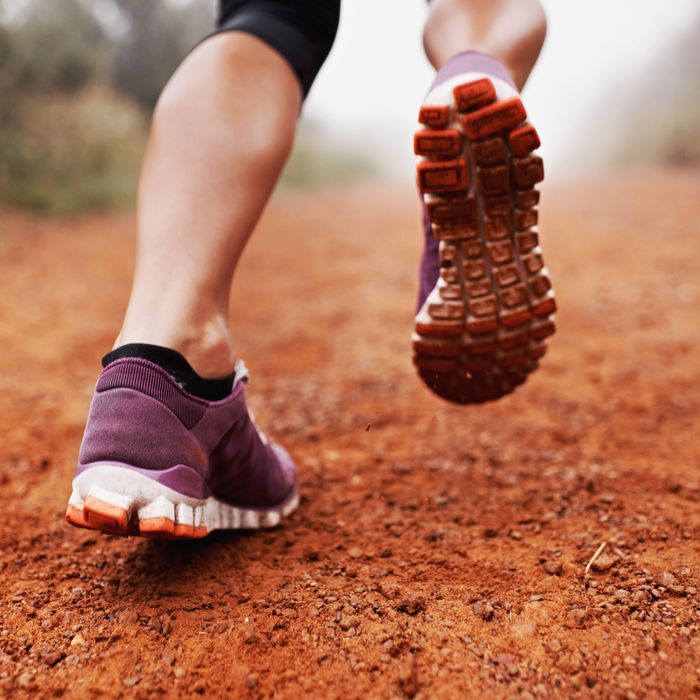 Kelly Herron fought off an attacker in a public bathroom.
Photo: MS YAPR/Getty Images
Seattle jogger Kelly Herron, who fought off an attacker in a public bathroom, slammed anti-trans group Just Want Privacy for trying to piggyback off of her traumatic experience. The group used Herron's story and picture in a fundraising newsletter to build support for its latest anti-trans bathroom initiative, Yes on I-1552. The ballot would make it illegal for transgender people to use the bathrooms that align with their gender rather than the one assigned to them at birth.
Herron spoke to KIRO Radio about the matter earlier this week.
I'm done being polite. I'm done being politically correct … Because what they are doing is not correct. What that man did to me, was to me. It was him and me. We fought it out. There is no question about the wrongness of it … now my face is being used to raise money for discrimination … It's bull.
She added:
"I've been pretty even keeled throughout this recovery time … I haven't really cried very much or been angry. Then I opened up this link to a newsletter that went out for the bill, the Yes on I-1552. And it's got my bloodied face on the cover of this newsletter, and on their Facebook page, using my violent sexual assault to promote an initiative that discriminates against transgender people. What?!"
Just Want Privacy posted a statement about Herron's reaction on the group's Facebook page, offering to meet her in person to apologize, but that seems unlikely.
Herron issued her own reply via email later in the week on behalf of the group No on 1-1552, writing, "To the people behind I-1552, I say 'not today, motherf*ckers.' I refuse to allow anyone to use me and my horrific sexual assault to cause harm and discrimination to others. And I refuse to stand by as this same group pushes the repeal of Washington's long-standing laws protecting my transgender friends. If they think they can use my experience to raise money for I-1552, then we have to raise twice as much."