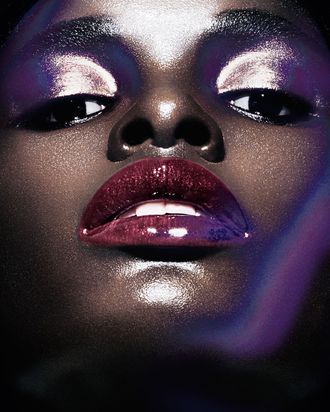 Model Jeneil Williams, photographed by Daniel Sannwald for Pop magazine, 2012.
Photo: Daniel Sannwald
Named after rapper B.G.'s song "Bling Bling," the photography book Bling Bling Baby explores intersections of '90s hip-hop culture and contemporary fashion in lavish excess. While B.G. describes luxury goods as ultimate symbols of success, the photographers featured in Bling Bling Baby capture glamorous lifestyles with "a twinkle in their eye," the book's editor Nadine Barth told the Cut.
Published last month by Hatje Cantz, the collection features striking images from a recent exhibition in Germany alongside Barth's own poetic musings on diamonds, decadence, and conspicuous levels of consumption. "We say bling bling when the glitz almost hurts," she writes in the book's introduction, "when we're blinded by so much luxury and sparkle."
Each photograph examines aspirational living, as shown in the slideshow ahead: In Polixeni Papapetrou's Eden series, a young woman holds a lush bouquet of red and violet flowers in front of her face, obscuring her ability to see. An image by Daniel Sannwald takes a similar approach, replacing a model's eyes with two gleaming pearls that match a gaudy white septum ring in his nose. Both images are vibrantly colorful and somewhat campy, underscoring the message that excess can be blinding.
In B.G's world, the apex of success is owning Rolex watches, flashy cocktail rings, and $100,000 sports cars; in Barth's show, she extended the concept of bling to surrealist landscapes, imaginative floral accents, and whimsical portraits. In some cases, flowers even replace diamonds as a status symbol. "Flowers are the new bling," Barth explained. "They refer to the Baroque — the first art movement that celebrated the gold, the rich, the opulence."
In a striking close-up, British photographer Miles Aldridge shot darkly painted fingernails sinking into a pool of clear jelly — surrounded, amusingly, by severed lobster legs. Glinting sapphire and topaz rings line the model's fingers, exaggerating the high-polish shine of a silver bowl. "When I got a chance to say something in my work, I wanted to undermine that world — all of this luxury will not make you happy," Aldridge once explained. The acrylic nails' dramatic length and the lobster parts' high sheen reveal how very fake the setup is.
Artificial press-on nails materialize again in a photo of a hand decked out in pearl and rhinestone rings reaching for a telephone. Artistic duo Christto & Andrew use the beige, blockish phone as a lifeless prop only for aesthetic effect; the focus, rather, is on how much jewelry the subject is wearing and how shiny it is. The image mirrors lyrics by Lil Wayne in B.G.'s song: "Every time I come around your city, bling bling / pinky ring worth about fifty bling bling."
Click ahead to see photos from the book – including a holographic rendering of model Joan Smalls, pearl-studded nose cuffs, and disco-ball hats.
If you buy something through our links, New York may earn an affiliate commission.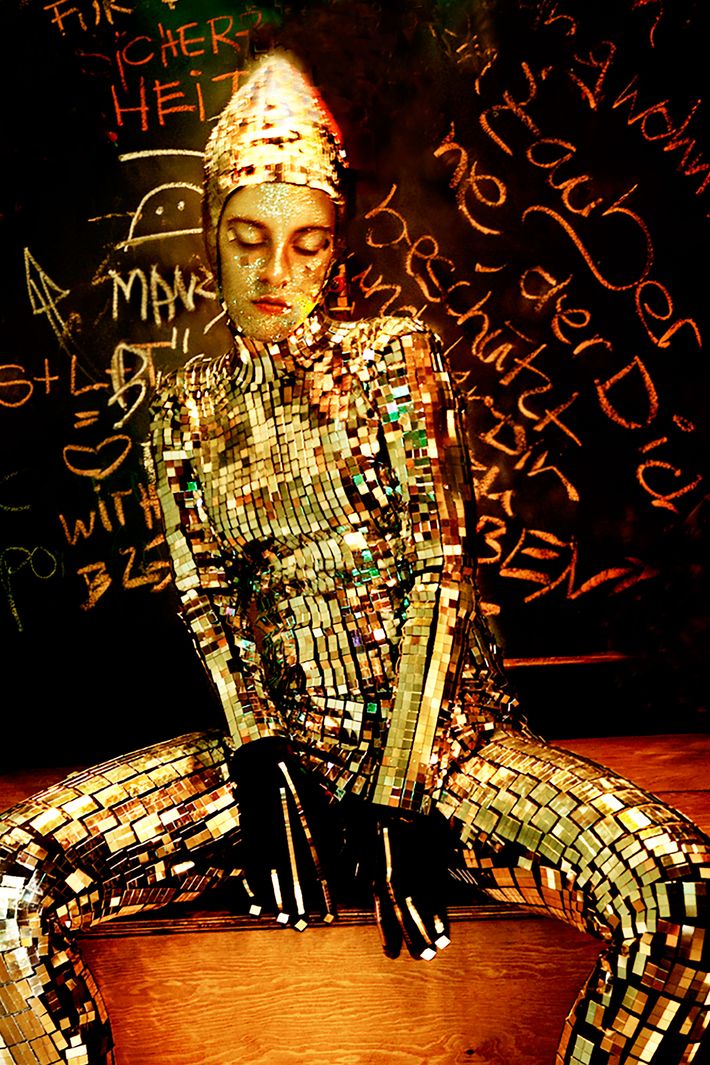 Carolin Saage, The Mirror Girl, Berlin, 2010, C-Print.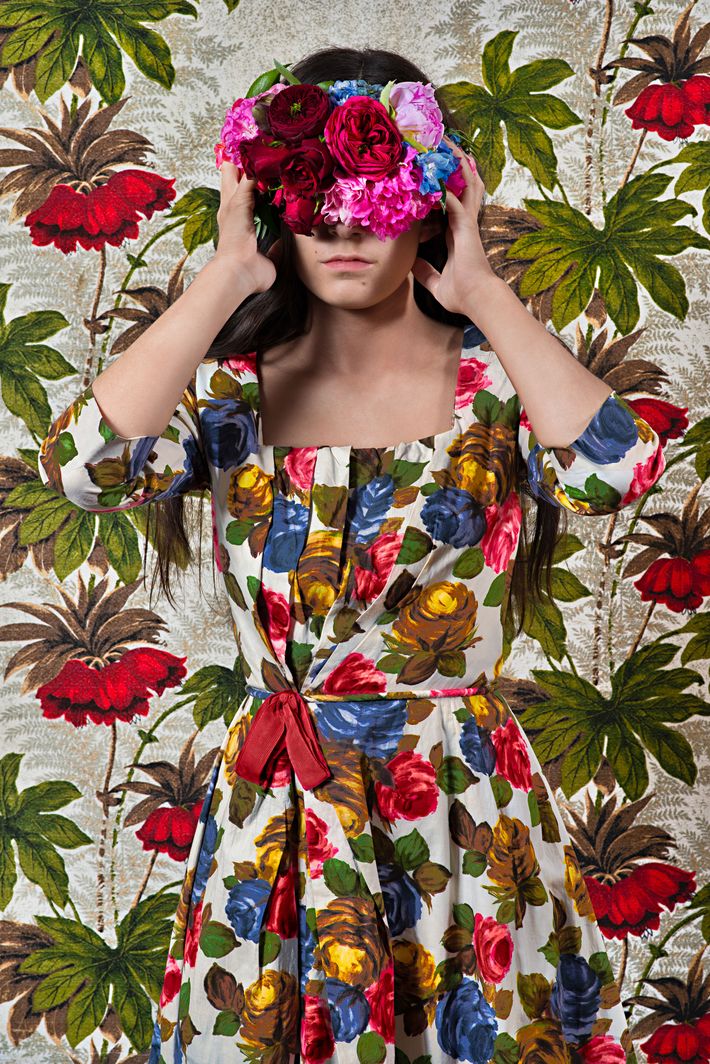 Polixeni Papapetrou, Flora, from the series Eden, 2016, Pigment print.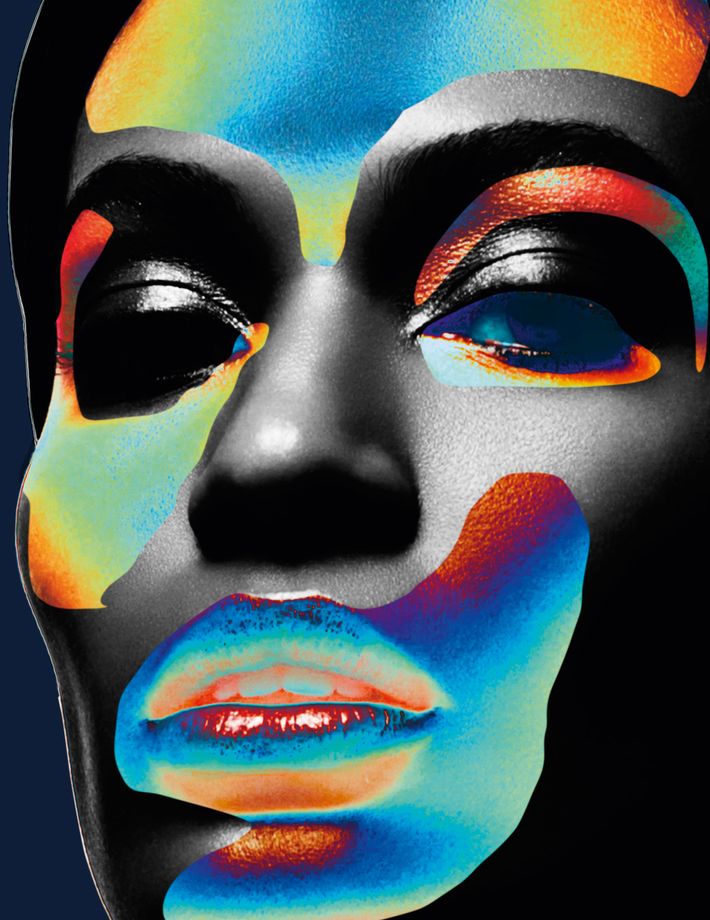 Daniel Sannwald, Joan Smalls, Pop magazine, 2012, C-Print.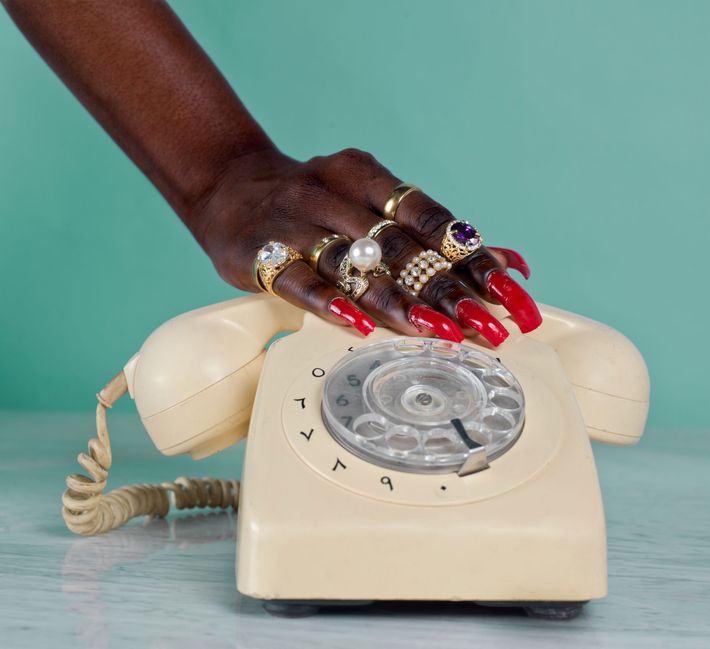 Chrisotto & Andrew, An Unusual Request, 2015, C-Print.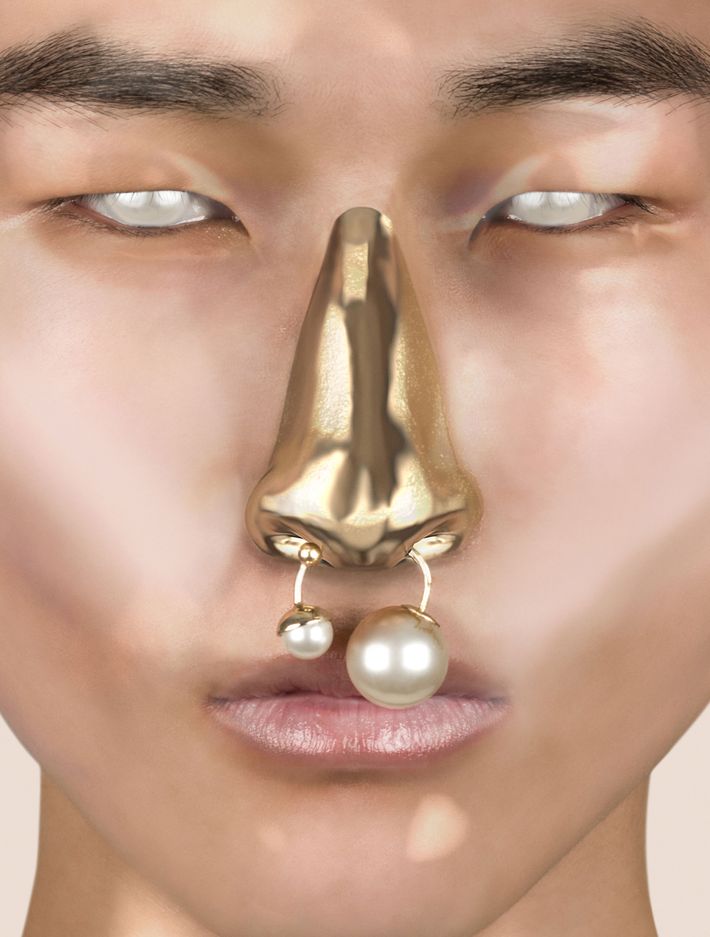 Daniel Sannwald, Sang Woo Kim, Antidote magazine 2015, C-Print.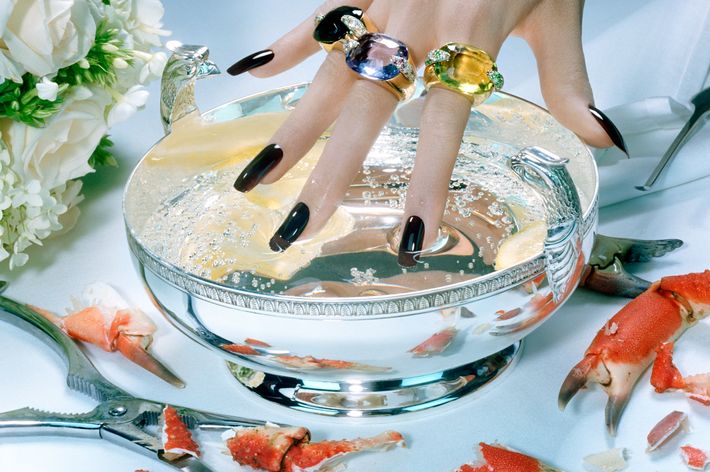 Miles Aldrige, The Pure Wonder #4, 2005, first published in Vogue Italia, October 2005, C-Print.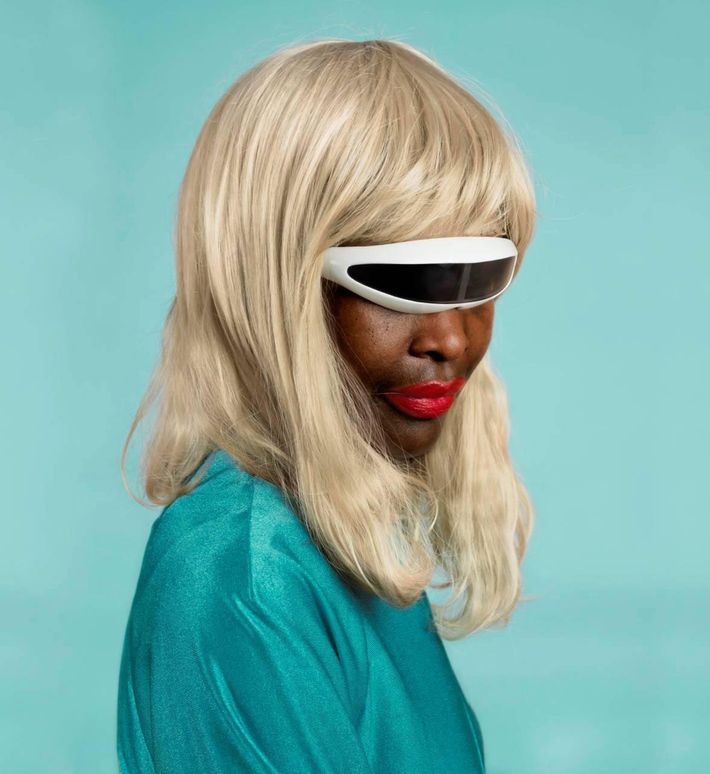 Christto & Andrew, Current Obsession, 2015, C-Print.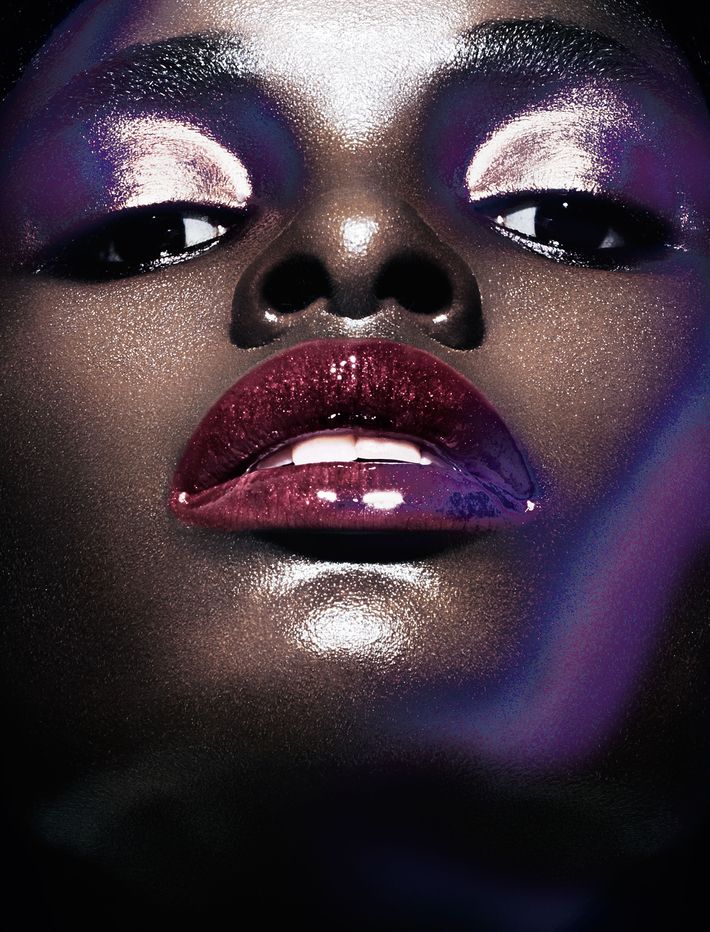 Daniel Sannwald, Jeneil Williams, Pop magazine, 2012, C-Print.