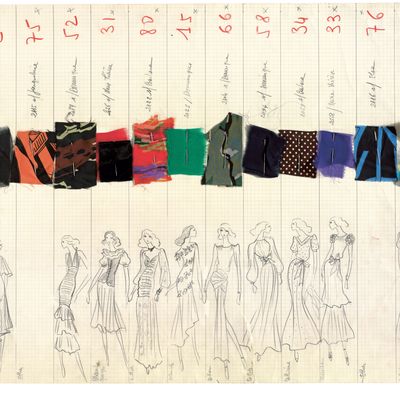 Collection board "EVENING."
Photo: © Fondation Pierre Berge-Yves Saint Laurent
On a late January day in 1971, Yves Saint Laurent presented his spring-summer couture collection in Paris. Filled with clothing inspired by the 1940s war period and one infamous lip-print look, the collection was panned by virtually everyone who saw it. Instead of evoking the elegance and beauty associated with couture at the time, Saint Laurent embraced a more casual and comfortable style of dressing. Although this contributed to the beginnings of the new ready-to-wear look, many were taken aback by the show's dismissal of long-standing fashion codes. A new book released by Abrams last week, Yves Saint Laurent: The Scandal Collection 1971, offers a behind-the-scenes look at the show that produced what became known as "Paris's ugliest collection."
Containing photographs of the show, Saint Laurent's sketches of the looks, essays, and more, the book aims to create a comprehensive overview of the collection. Despite its critics, the designs Saint Laurent showed were embraced by women and helped to usher in an appreciation for retro and vintage looks. The broad-shouldered coats and printed shirtdresses hinted at trends from the past, but brought them into the future with new fabrics, textures, and prints.
Click ahead to see a selection of Saint Laurent's sketches, textile samples, and looks from the collection that appear in Yves Saint Laurent: The Scandal Collection 1971.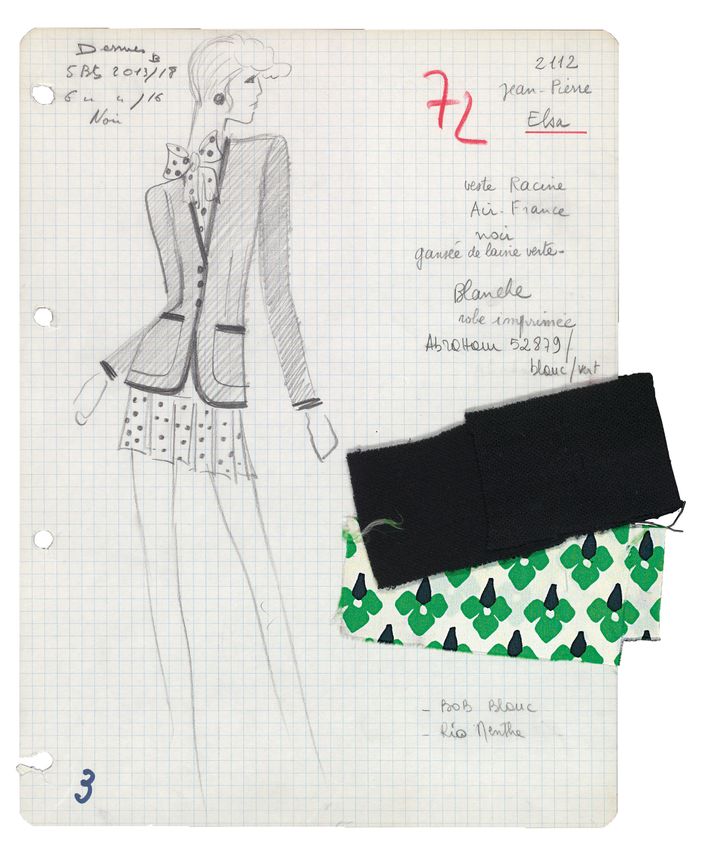 Suit. Black jersey jacket with green braided trim. Green-and-white printed crêpe de Chine dress. Atelier's specification sheet.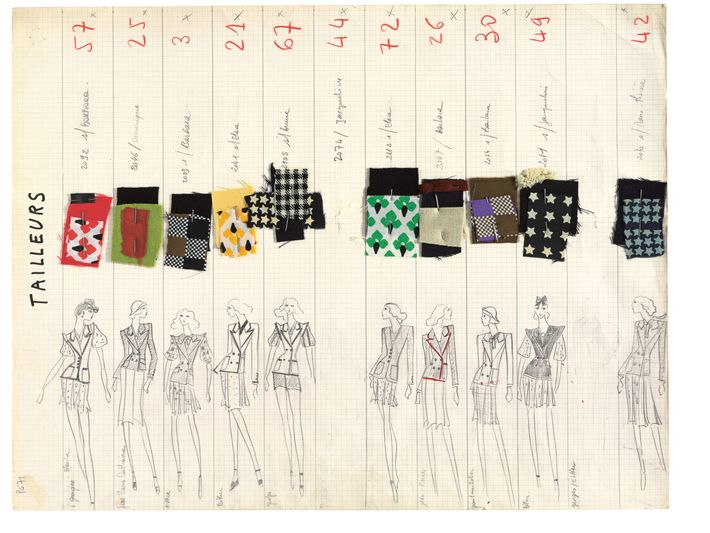 Collection board "SUITS."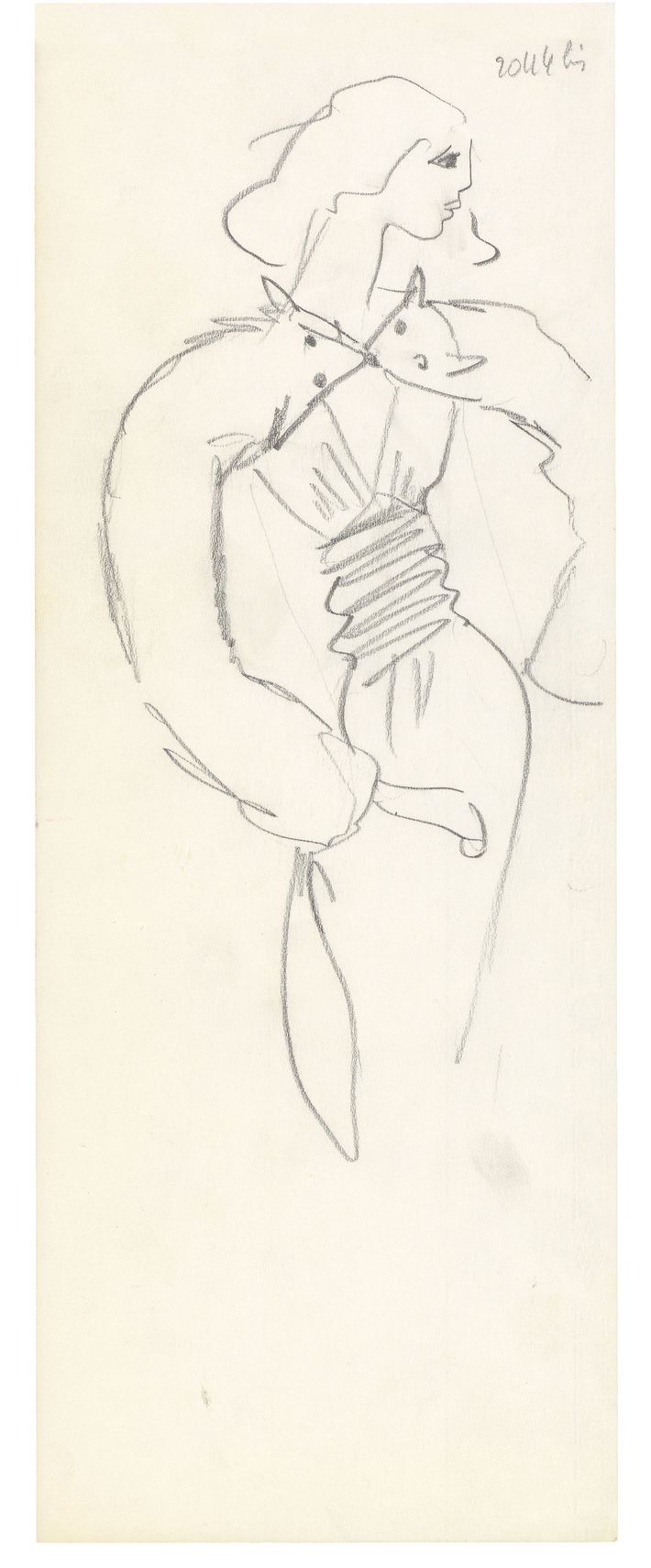 Black silk jersey formal dress. Original sketch.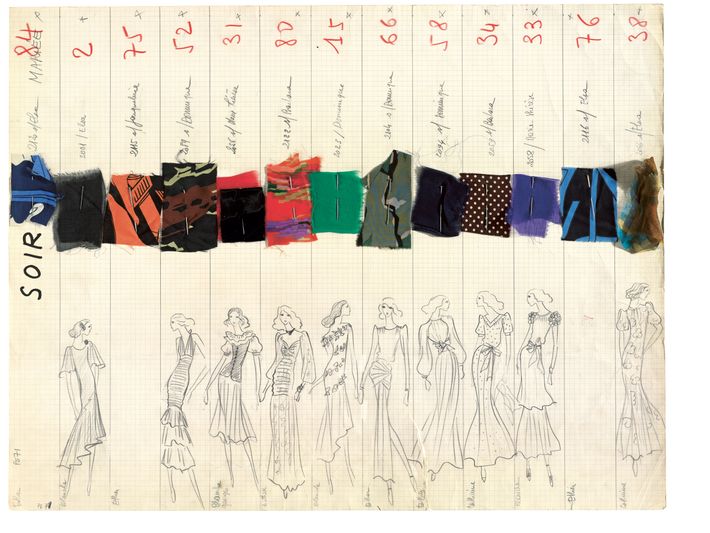 Collection board "EVENING."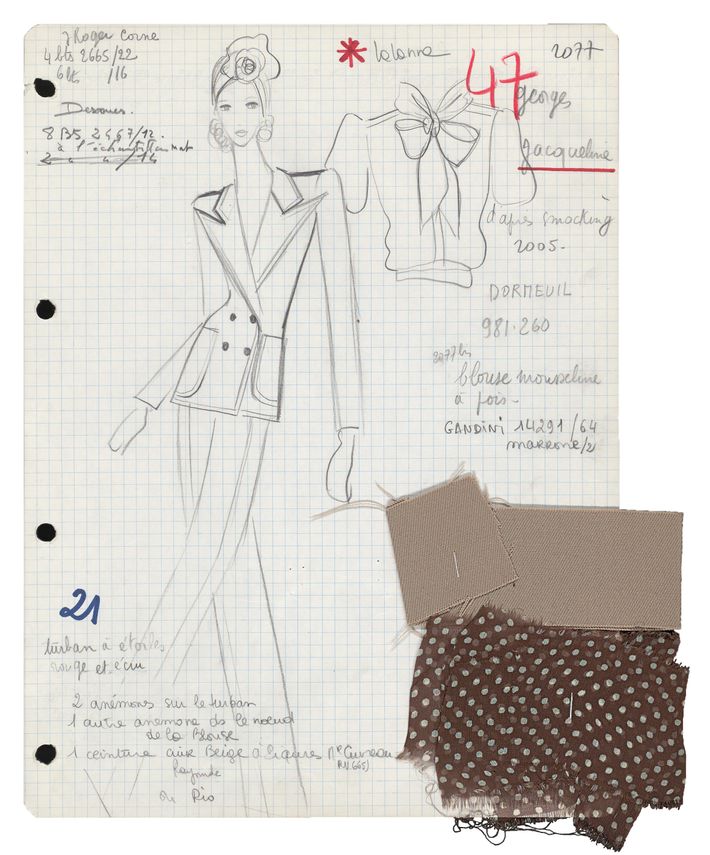 Beige gabardine pantsuit. Brown chiffon blouse with white polka dots. Atelier's specification sheet.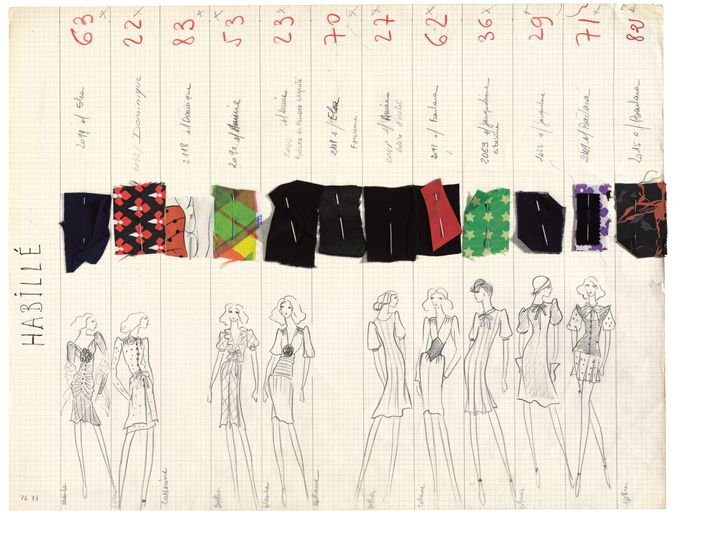 Collection board "FORMAL WEAR."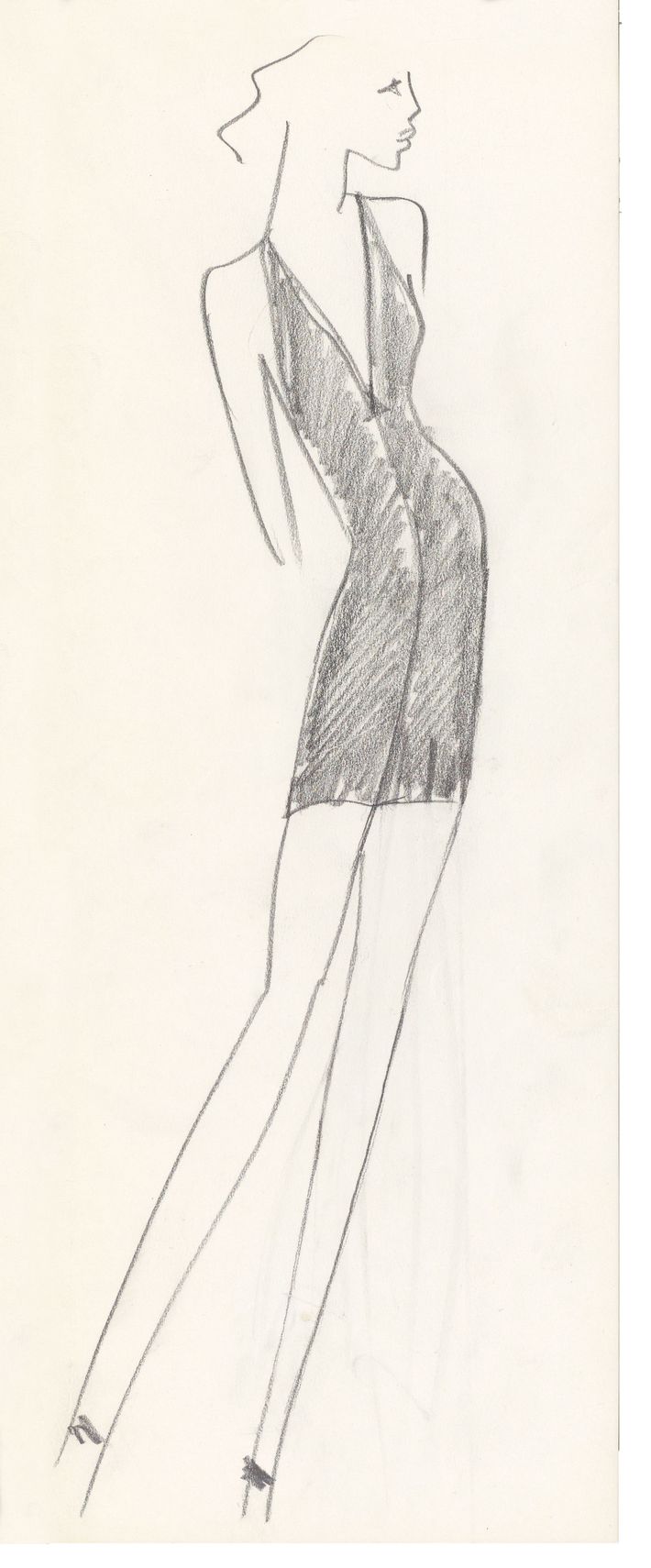 Black silk jersey Van Dongen bodysuit. Worn during the fashion show with a green fox coat. Original Sketch.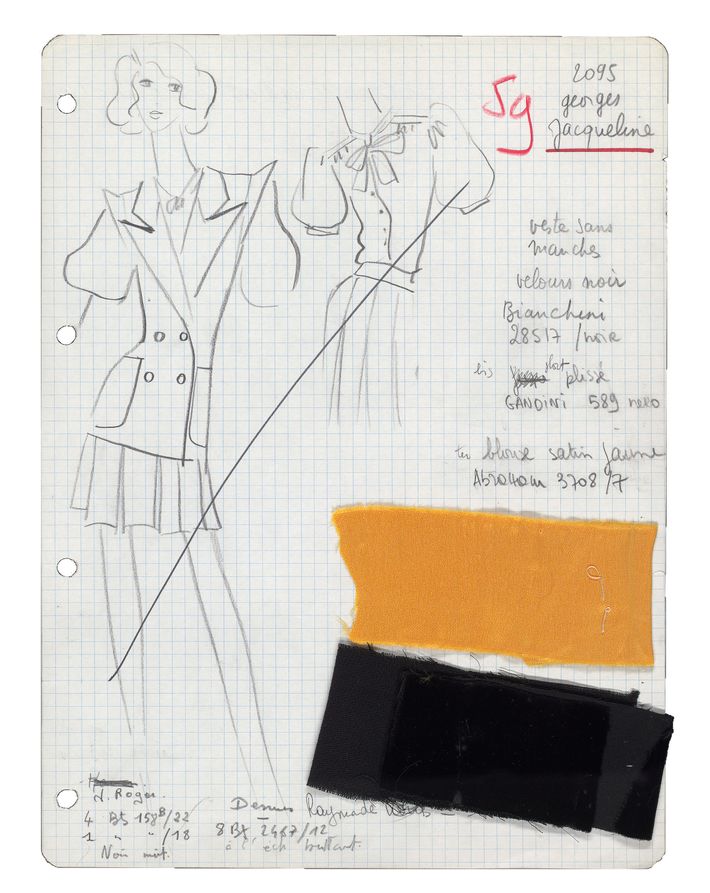 Blue surah afternoon dress (outfit canceled for show). Atelier's specification sheet.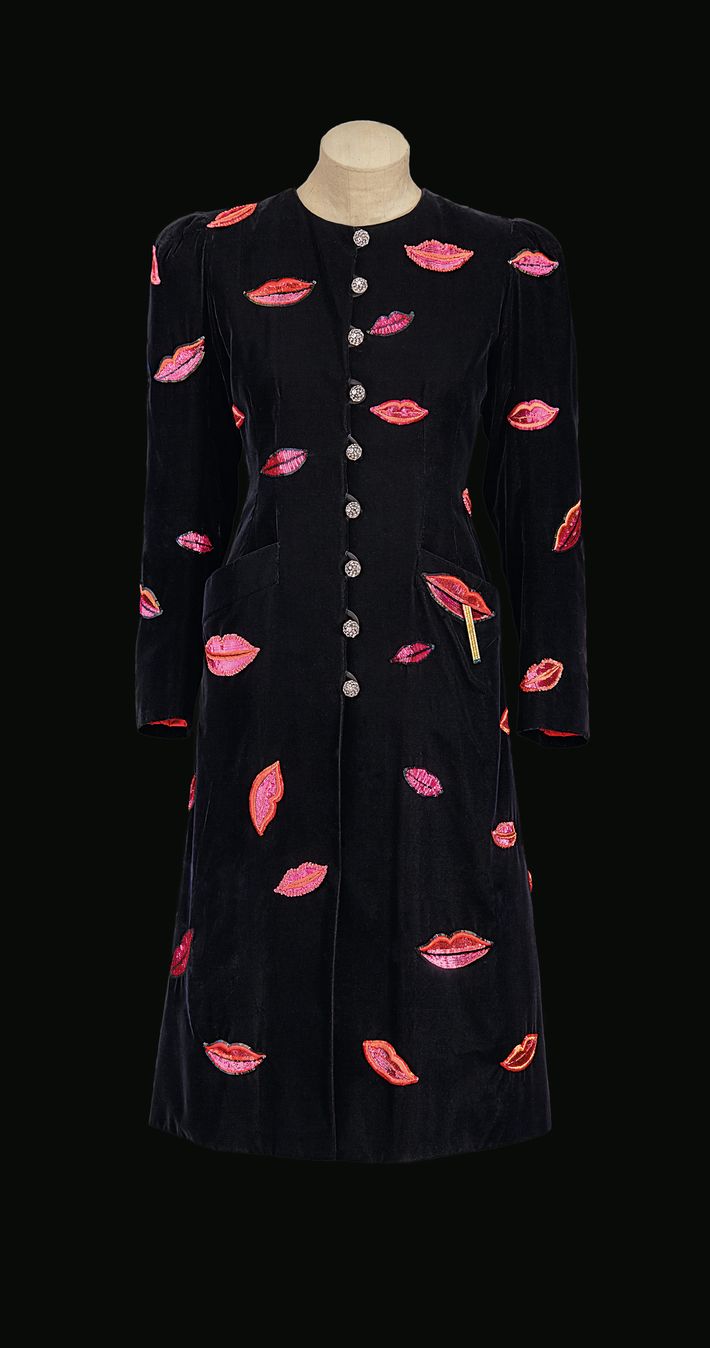 Formal ensemble. Embroidered black velvet coat. Black velvet and silk jersey dress.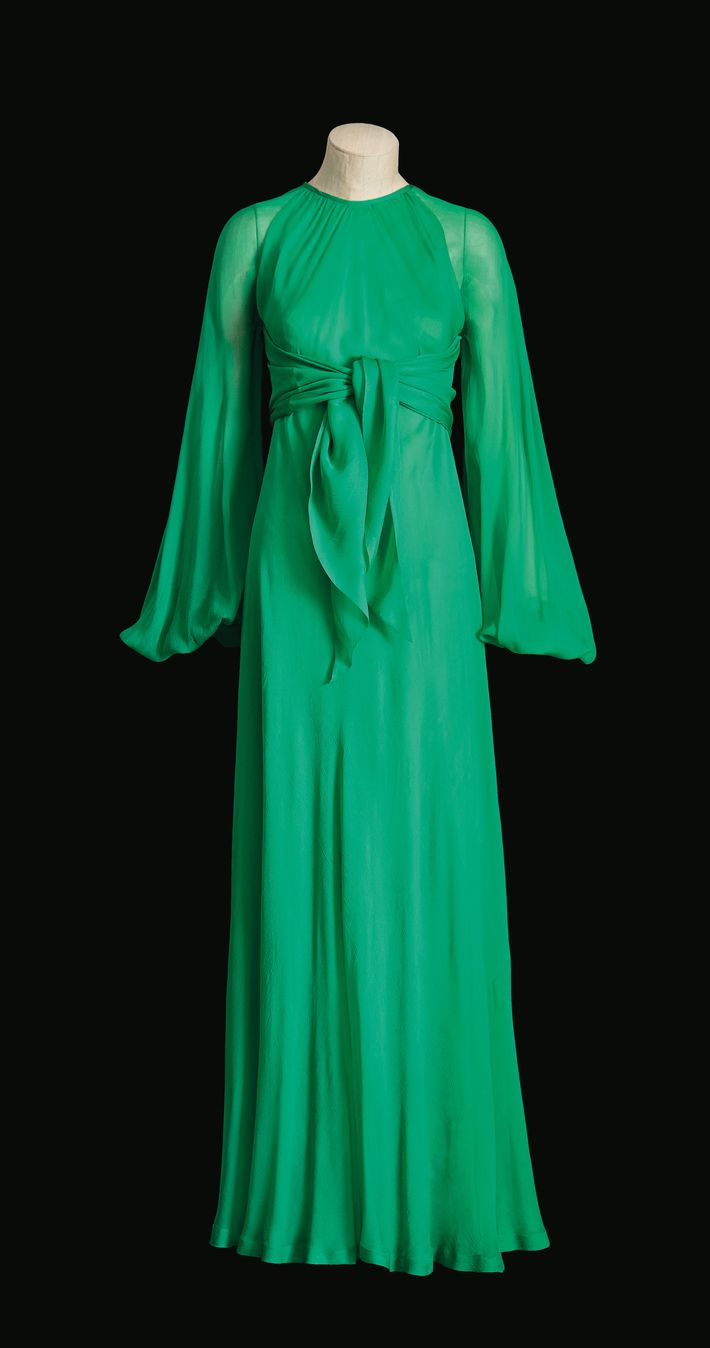 Variation of chiffon gown created in green for a client.