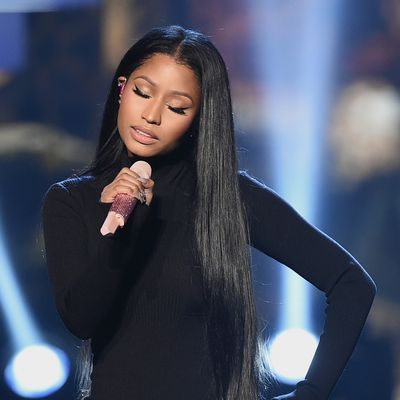 Nicki Minaj doesn't want any frauds, thank you.
Photo: Kevin Winter/Getty Images
Looks like Nicki Minaj's newest tracks have some high-profile fans, and don't think Minaj hasn't noticed. The rapper made an Instagram video compilation of posts from Selena Gomez, Jhene Aiko, Tinashe, and Ariana Grande throwing their support behind Minaj; Gomez's video is especially pointed, with the pop star lip-syncing to "No Frauds" while her friend Ashley Cook sits nearby. Minaj expressed her appreciation for the support, writing, "What's funny about this, is that all 4 of them look so sweet & innocent to me but they're all low key savages I guess." Guess so.