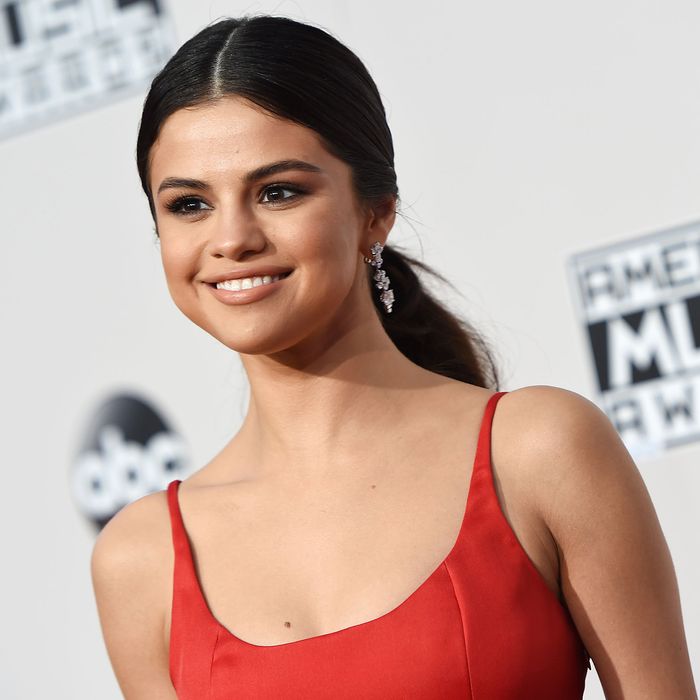 Selena Gomez.
Photo: Valerie Macon/AFP/Getty Images
It looks like Selena Gomez is thinking about starting a namesake jewelry line sometime in the future. We know this because, according to TMZ, the pop star filed paperwork to trademark her name so that she can market jewelry. She also went a step further by requesting control over "fan-club services," and is apparently clearing the legal ground so there can only be one Selena Gomez in the entertainment business.

Gomez isn't the first celebrity to try and trademark her name or other associated acts. Her BFF Taylor Swift has also taken steps in the past to try and trademark signature phrases from her album 1989 (mostly for merchandising purposes). Kylie Jenner also infamously failed to trademark "Kylie" when Kylie Minogue challenged her application to the U.S. Patent and Trademark Office (with some serious shade, might we add). Which means we'll have to wait and see whether there are any other entertainers out there going by "Selena Gomez" who will try and challenge the application.

Potential trademark issues aside, though, can Gomez just start dropping hints on that potential jewelry line?