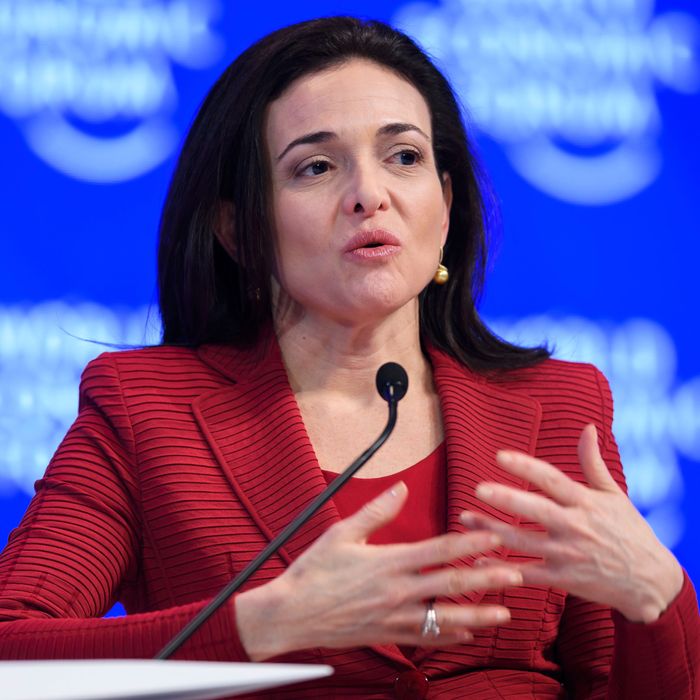 Sheryl Sandberg's "lean in" lessons may not be paying off.
Photo: FABRICE COFFRINI/AFP/Getty Images
Four years after Facebook COO Sheryl Sandberg published her best-selling book Lean In: Women, Work and the Will to Lead, women still aren't on par with men. In an interview peppered with the word "unacceptable," Sandberg acknowledged that somehow, despite all the leaning, "in terms of women in leadership roles, we are not better off" than we were in 2013.
"We are stuck at less than 6% of the Fortune 500 CEO jobs and their equivalent in almost every country in the world," she said. "There were 19 countries run by women when Lean In was published. Today there are 11. Congressional numbers have inched up a tiny bit. And so, overall, we are not seeing a major increase in female leadership in any industry or in any government in the world, and I think that's a shame."
A shame, but not the fault of the Lean In Community, which is "thriving" and "growing by almost 100 [members] a week." "The fact that … so many women are in circles gives me hope that this will change in the future," Sandberg said.
In other words, leaning in hasn't changed anything, but it still could! Sandberg noted that four years is an unlikely time period for women to achieve parity, but it can still happen "sooner than we think." That's the spirit.