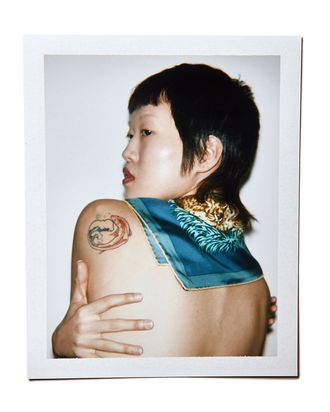 Shujing wears an Hermès scarf. Photographed by Lucas Michael.
Photo: Lucas Michael
When Balenciaga designer Demna Gvasalia casts you in a show, you know you've made it. Not only did he select Chinese model Shujing to walk his runway last season, but he picked her to be photographed, pantsless in purple tights, by Harley Weir for the house's spring ads. Though she's wearing an oversized suit jacket reminiscent of an '80s banker, her baby-banged mullet haircut and tattoos give her an insouciant, rocker-chick appeal.
This season, she went on to walk some of Paris Fashion Week's biggest shows, trailing chartreuse ribbons at Maison Margiela, piling on lush florals at Kenzo, and making appearances at Miu Miu and Courrèges. Though she got her start as a runner-up in Chinese agency Longteng's supermodel contest, four years later it seems that she's well on her way to becoming the genuine article.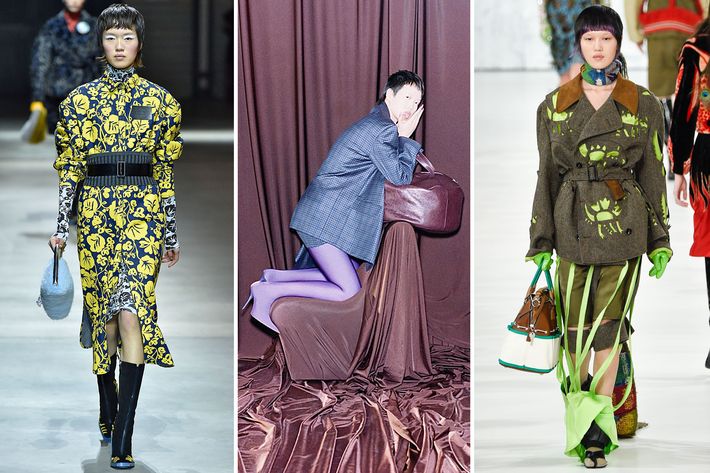 If you were a magazine, what magazine would you be? Self Service.

If you could speak to animals, which animals would you want to talk to? Pigs, because I was born in the Year of the Pig. And they are cute.
Sneakers or slippers? Sneakers. I have so many different pairs. I live for the comfort.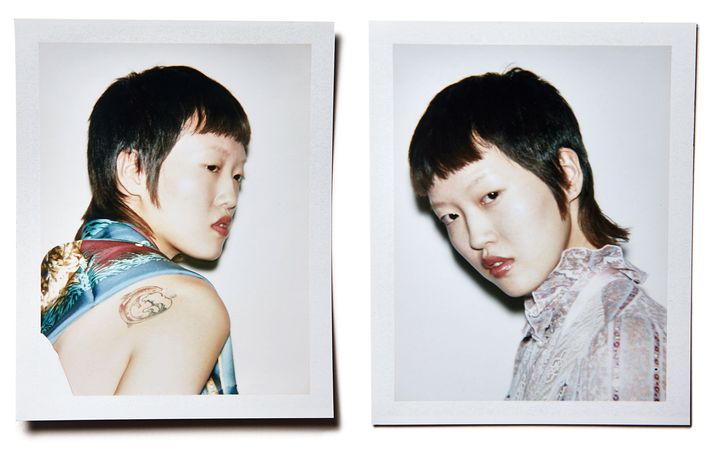 What piece of clothing/accessory makes you feel most like yourself? A white tee and jeans. I prefer the simplicity of [everyday] outfits.
If you could be outfitted by one designer for the rest of your life, who would it be? Alexander McQueen.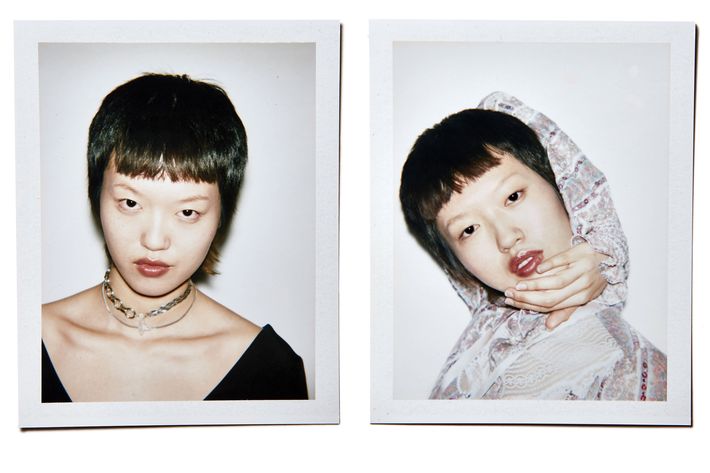 What's something your social-media followers don't know about you? I'm a big foodie.
What was the last website you looked at? Models.com.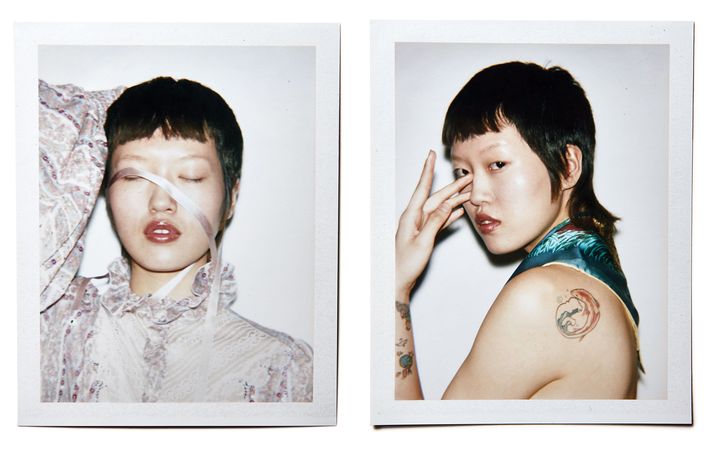 If you had only three things you could eat for the rest of your life what would they be? Salad; potatoes; steak.
What do you eat for breakfast? Eggs, milk, yogurt, coffee.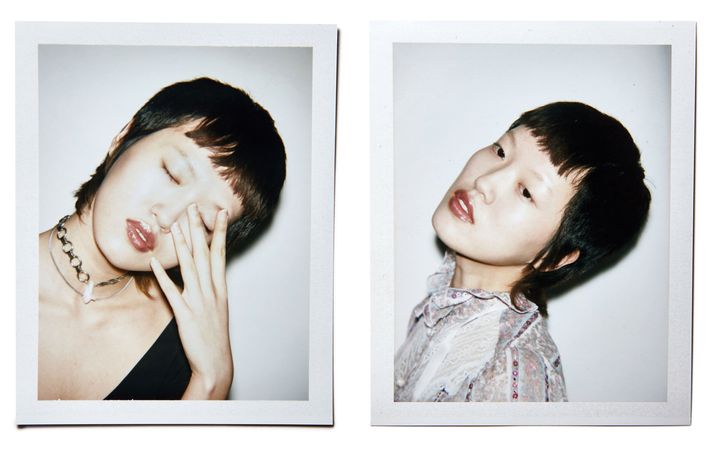 What time is your alarm set for in the morning? 8 a.m.
If you could tell Donald Trump ONE thing and make sure he would listen, what would it be? Businessman, perhaps. President …seriously????
Person you wouldn't mind being trapped in an elevator with? My family.

If you were a color, what color would you be? Red!
Hermès silk scarf, $395 at hermes.com. Marc Jacobs blouse, $595 at marcjacobs.com