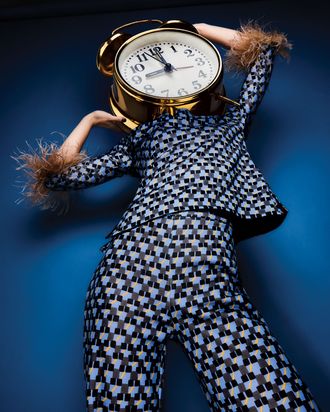 Prada.
Photo: Bobby Doherty/New York Magazine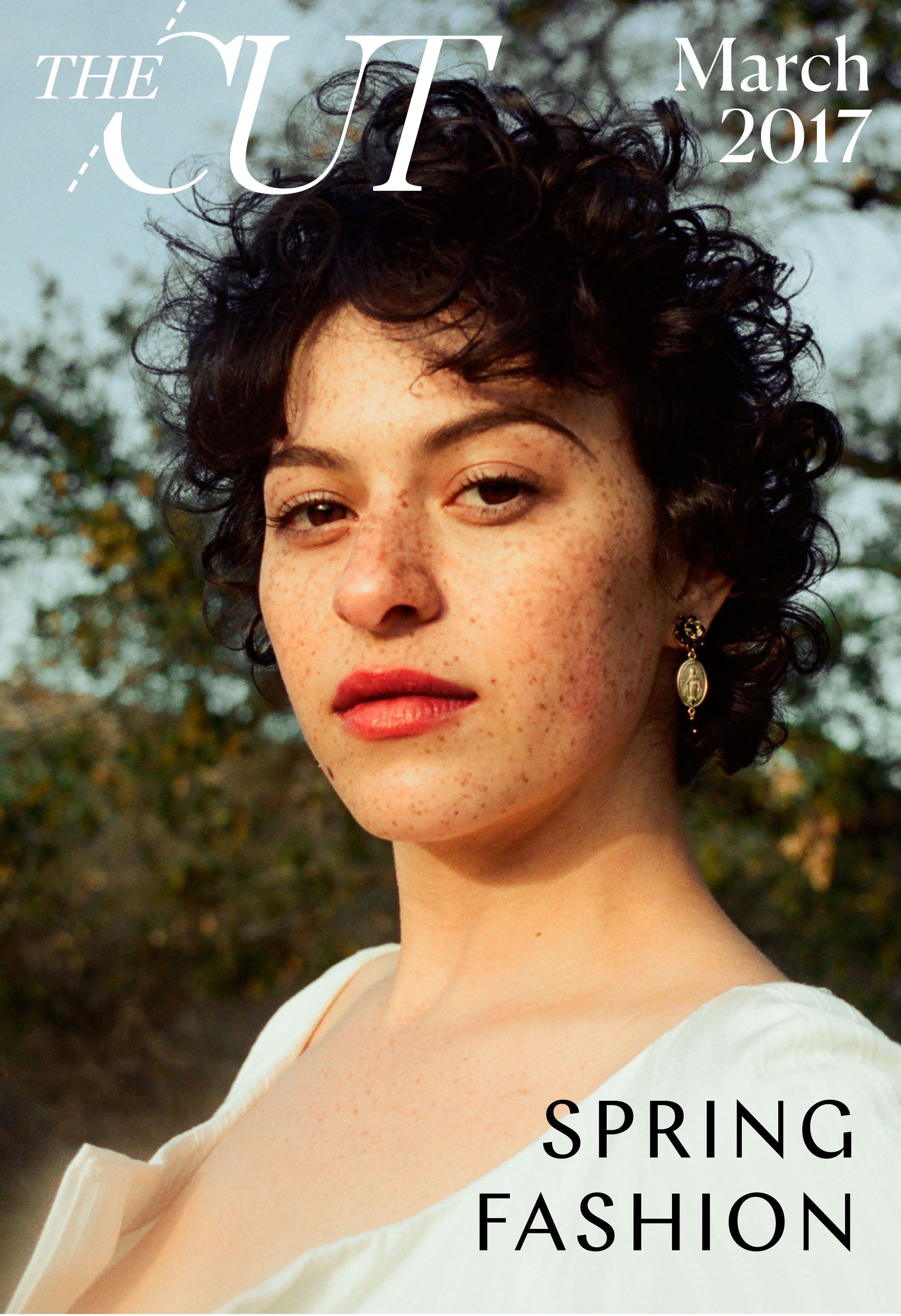 In a season filled with exuberant shapes and hues, why not have a little fun with fashion? Photographer Bobby Doherty took a witty, Dadaist approach to some of spring's most memorable looks in his portfolio for our fashion issue, accessorizing a busy Prada print with an alarm clock and a multicolored Rosie Assoulin gown with a roll of Life Savers.

The images play on color — for example, a pair of bananas clad in one of the season's biggest trends, monochromatic yellow — and on silhouette, in the form of bell sleeves with fruit shown for scale. And what could scream "spring" louder than a spray of tulips spilling out of a flower-bedecked Miu Miu dress? Now if only the weather would catch up.

*This article appears in the February 6, 2017, issue of New York Magazine.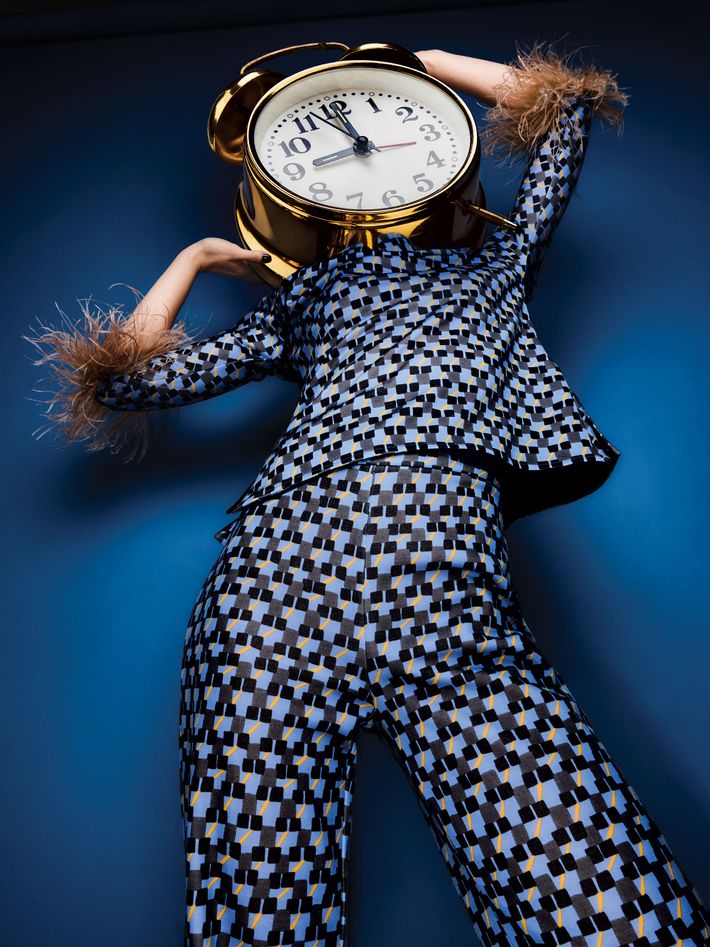 Prada, at 575 Broadway; 212-334-8888.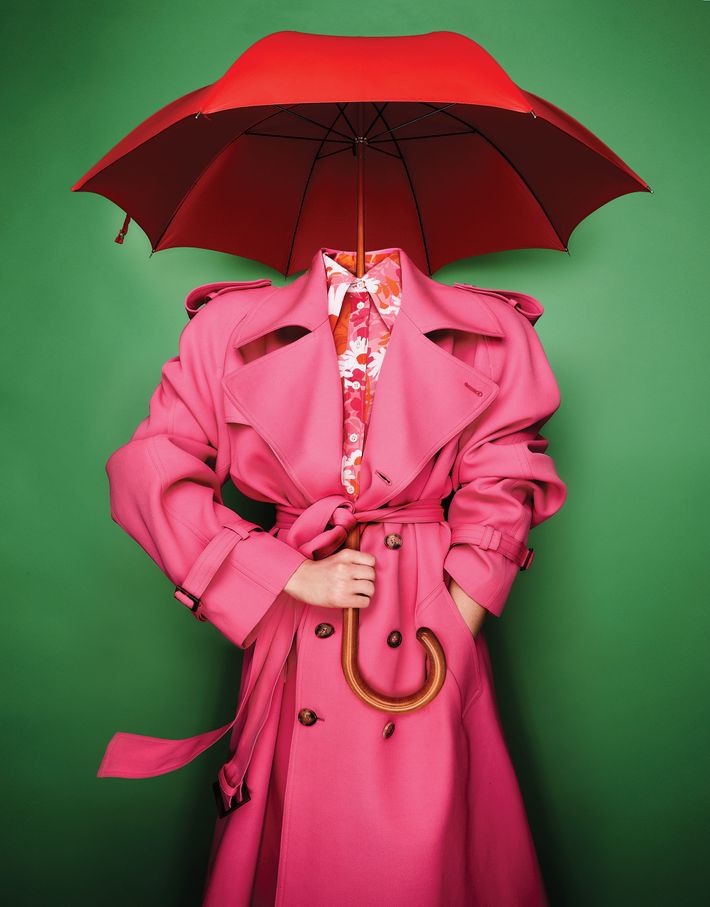 Michael Kors Collection, at michaelkors.com. Longchamp umbrella, at 132 Spring St.; 212-343-7444.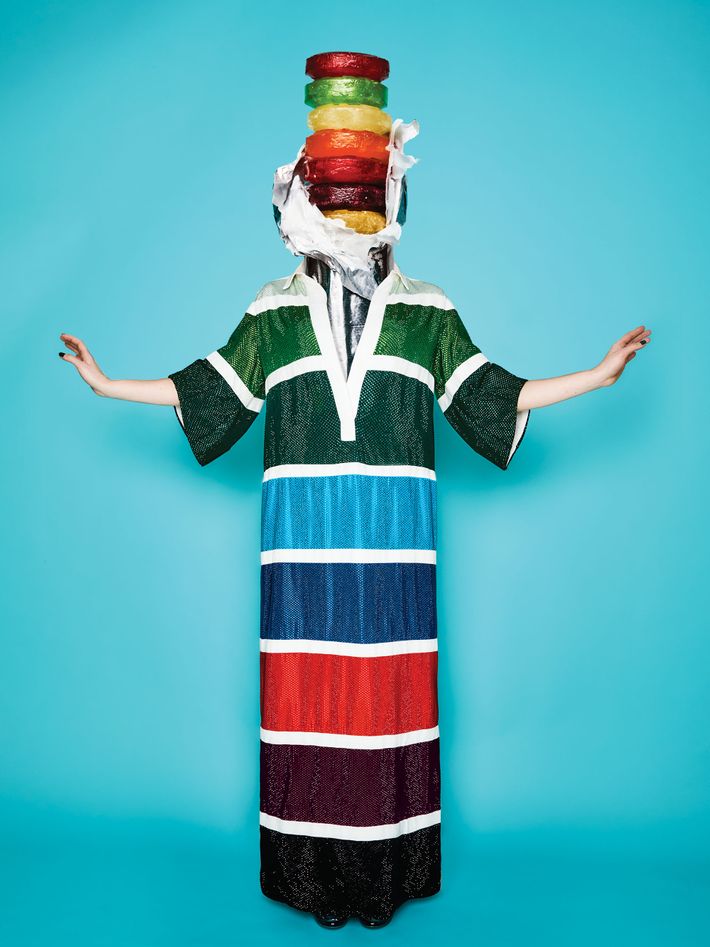 Rosie Assoulin, at Kirna Zabête, 477 Broome St.; 212-941-9656.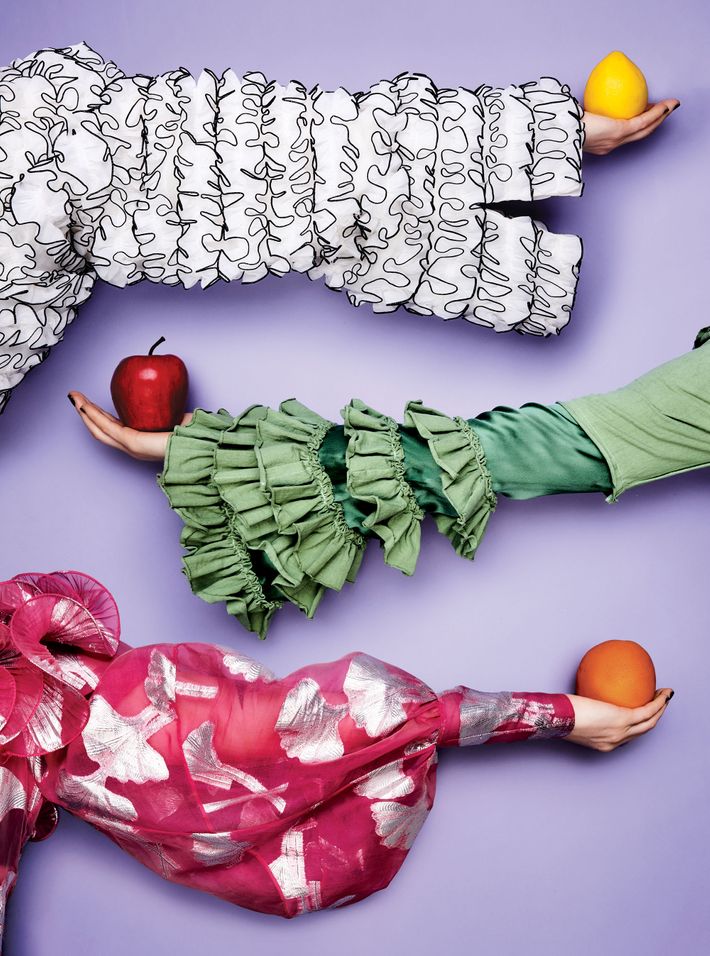 Top to bottom: Chanel, at 15 E. 57th St.; 212-355-5050. Loewe, similar styles at loewe.com. Marc Jacobs, at 113 Prince St.; 212-343-1490.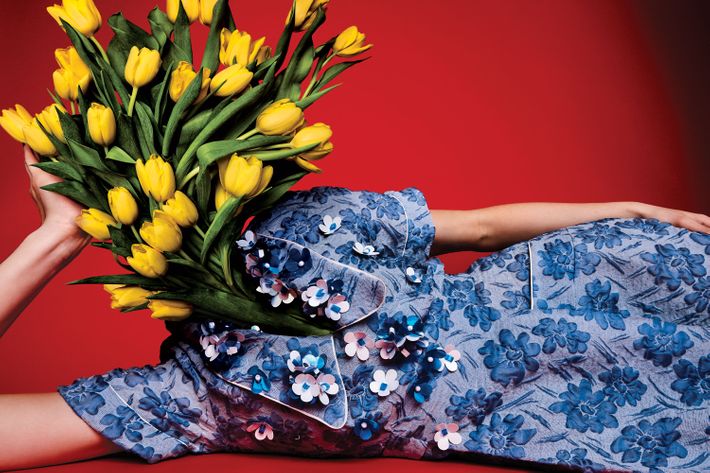 Miu Miu, at 11 E. 57th St.; 212-641-2980.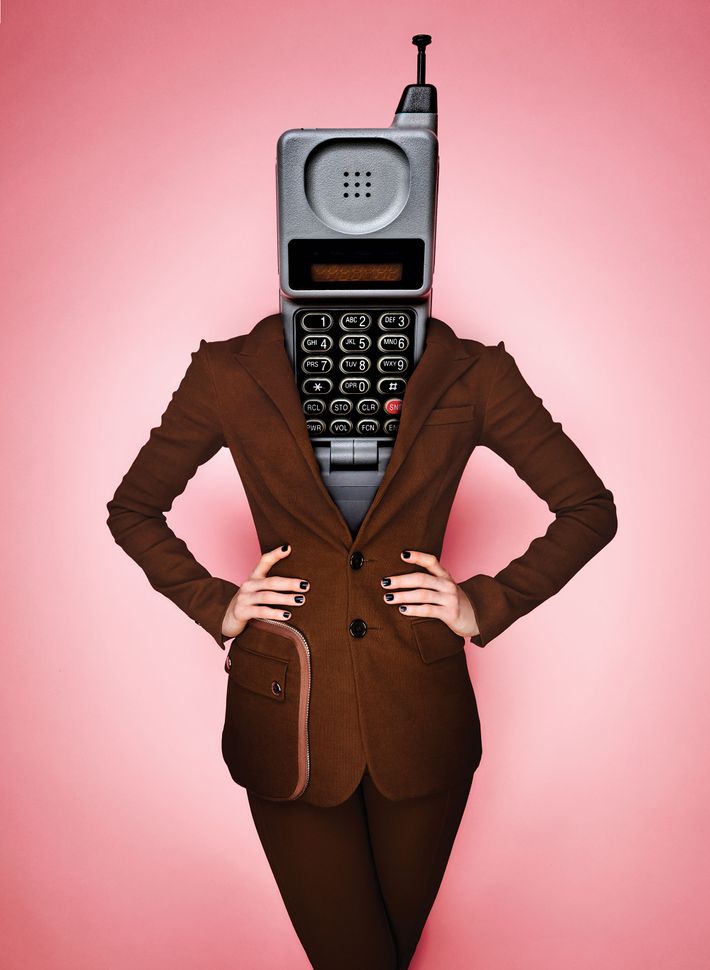 Givenchy, at neimanmarcus.com.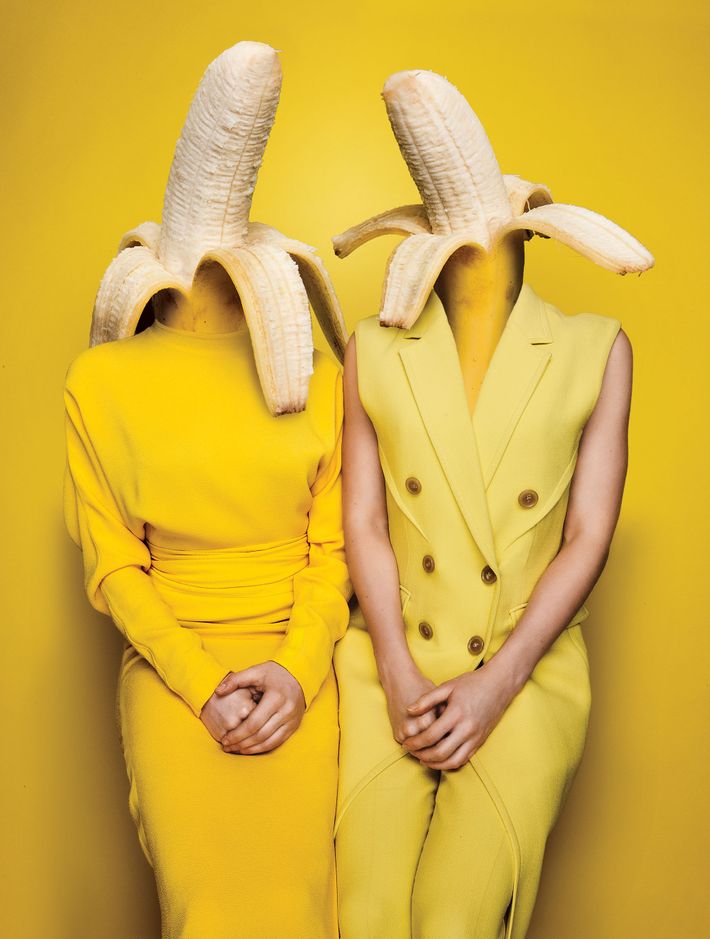 Left: Salvatore Ferragamo, at 655 Fifth Ave.; 212-759-3822. Right: 3.1 Phillip Lim, at 31philliplim.com.