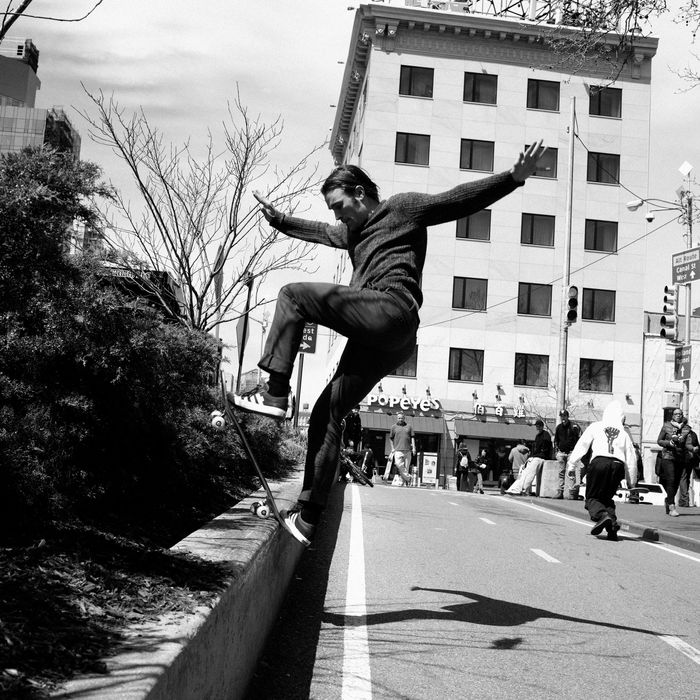 The latest artist to collaborate with adidas Skateboarding is neither a rapper nor a fashion designer, but his street credit earned him a collaboration with the iconic apparel company. On Monday, Amsterdam-born, New York–based photographer and filmmaker Ari Marcopoulos announced his limited footwear and apparel collection with the brand, who wanted to find a way to marry his photographs of '90s skateboarding culture and clothing. Available in stores March 3, Marcopoulos's graphic T-shirts, hats, and sneakers seem designed with hard-core skate aficionados in mind. Perfect for fans who don't want to be mistaken as posers is a shiny blue bomber subtly lined with collaged images of current-day athletes that suggests nostalgia for a bygone New York. Classic spots like Brooklyn Banks (the area under the Manhattan side of the Bridge) or the World Trade Center may not be skateable anymore, but the spirit of the sport is not only alive and well, it's wearable. For this project the photographer found the shots he needed on the Lower East Side and Financial District, still known for their skating terrain.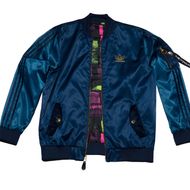 Basquiat, A Tribe Called Quest, and Andy Warhol are only a few of the subjects Marcopoulos has to thank for his cult following and Gucci gig. Known for photographs of key players in various underground scenes, he has little faith there's much subculture, be it in hip-hop or the art world, left to embed with. Ahead of the adidas collaboration, Marcopoulos spoke with the Cut about childhood memories of track suits, the evolution of skate style, and more.
Shooting skateboarders for this collaboration, how has their style changed over the years? Style is more individual than time oriented. Skaters brought high fashion down. Most big fashion companies tried to do streetwear very desperately because they're discovering wearable clothes are actually the clothes people want to have. I don't see skaters anymore in huge pants. That seems to have gone out of style.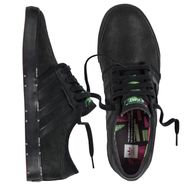 Why did you agree to work with adidas? When I came to New York in the early '90s the coolest kids in town were kids that were uptown — mostly black and Puerto Rican kids who were influenced by hip-hop. The Adidas track suit goes very far back in my memory as a child. Most of those guys were wearing white shell toes with three black stripes. If you wanted to be down back then that was the pair of shoes to have. Beastie Boys, Run DMC, and Public Enemy all wore them.
A famous Harajuku magazine folded because street style got too boring. Is there a subculture whose style still inspires you? There's no such thing as subculture, I think that's a myth. Everybody's on their phones and they're photographing each other, there's no need for me to go looking for anybody. I was approached by a magazine and they asked me if I would photograph people dressed in a certain type of clothes. The examples they gave me were all screenshots they had taken from the internet, I said you have your pictures already why would you want me to go and do that when it's already existing.
I want to add my vision to the visual world, I'm not really into trying to find whatever is new so that people can imitate it or salivate over it. I've been all over the world and I'm always surprised by how regular people dress, I was in Iran and every man had the dopest sweater I'd ever seen and I'm sure they weren't expensive sweaters, they sure weren't wearing Supeme.
This interview has been edited and condensed.