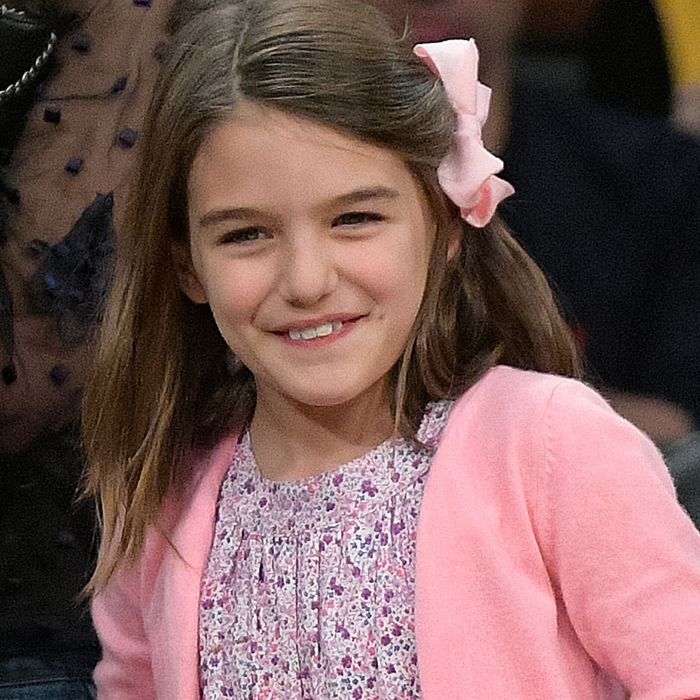 Suri Cruise.
Photo: Noel Vasquez/Getty Images
Suri Cruise — a 10-year-old patron of the arts who definitely owns at least one miniature pantsuit — has been taking the election results pretty hard, according to mom Katie Holmes.
"I thought Hillary was going to win this year, and it was such a — it just hurt so badly when she didn't," Holmes told Jenna Bush Hager in an interview on her Sirius XM talk show. "And I know that it hurt my child so much as a 10-year-old, and it really made me think, 'Oh we have a lot … a long way to go as women.'"
"We have to raise our girls to be very strong, not just for themselves, but to open the doors for other people," Holmes continued. "As hard as we think we have it, there are women in the world who have it so much harder. We need to really be strong and help them and help each other."
Could Holmes be grooming Suri for a future Presidential run?