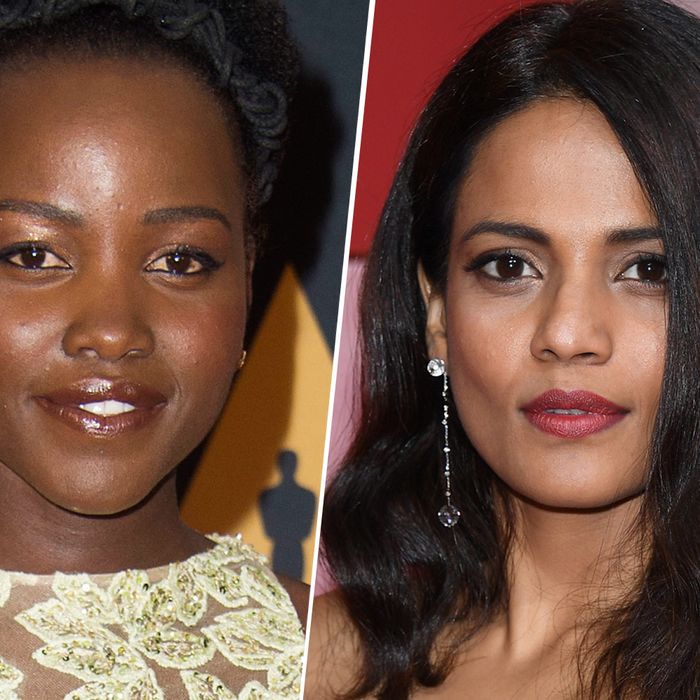 Lupita Nyong'o and Priyanka Bose
Photo: Getty Images
For all the beautiful looks that appear on red carpets, there can often be a sense of sameness when you see multiple actresses parade into an event with nude lips, smoky brown eyes, and beachy hair. Celebrity makeup artist Nick Barose, whose clients include Lupita Nyong'o and Alicia Vikander (and who has been outspoken about red-carpet makeup before), thinks it's because Hollywood beauty inspirations aren't diverse. "The beauty inspirations for women of color are always so limiting," he says. Barose, via his outspoken Instagram, is encouraging his community and other makeup artists to push further and look for diverse inspirations that allow their clients to shine without being forced to follow what he calls, "Hollywood-red-carpet formulas." The Cut talked to Barose about how he thinks Hollywood makeup artists and the beauty industry can be more inspired by diversity, the difference between inspiration and appropriation, when diversity is "fake," and the best beauty products for diverse skin tones.
What do you see as the current problem with the way makeup artists approach red-carpet beauty inspiration?
When you're a celebrity makeup artist, you always get the same beauty references people throw at you. If it's a new actress and she's skinny and dark hair, then they say Audrey Hepburn. If you're a smart, cool blonde, then it's the Grace Kelly. If you're sexy and luscious, then it's Marilyn. It gets boring after a while, and it becomes like bad drag. I'm a lover of cinema and of course, I love those classic Hollywood stars but I also love foreign films.
I look at actresses in my favorite glamorous films like Gong Li in Curse of the Golden Flower, Maggie Cheung in In the Mood for Love, or iconic Hollywood-golden-age women of color like Anna May Wong, Dolores Del Río, Bollywood silent-film star Seeta Devi, Indian star Aishwarya Rai. My list is endless. There's a formula in Hollywood people want you to follow but if you look beyond the usual, and you're working on someone different than everybody else, then your work will be different. That's the kind of stuff that gets me excited.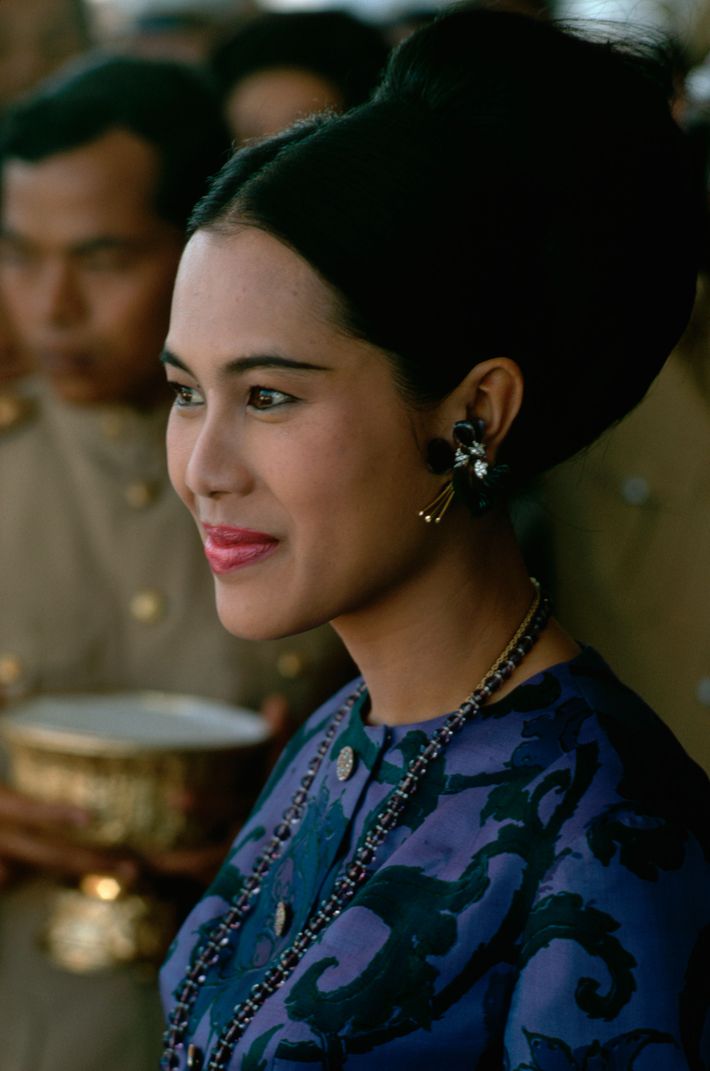 As a makeup artist who is also a person of color and a foreigner myself, I love to work on actresses from different part of the world. This year, I'm working on Indian star Priyanka Bose, who is a star of Lion. As a makeup artist, it's really rare to get a chance to work with someone from my continent. I always make it a point to go with someone new and exciting to me, from the then-unknowns like Lupita Nyong'o, Gugu Mbatha-Raw, to Tessa Thompson, who are all now fashion and beauty darlings.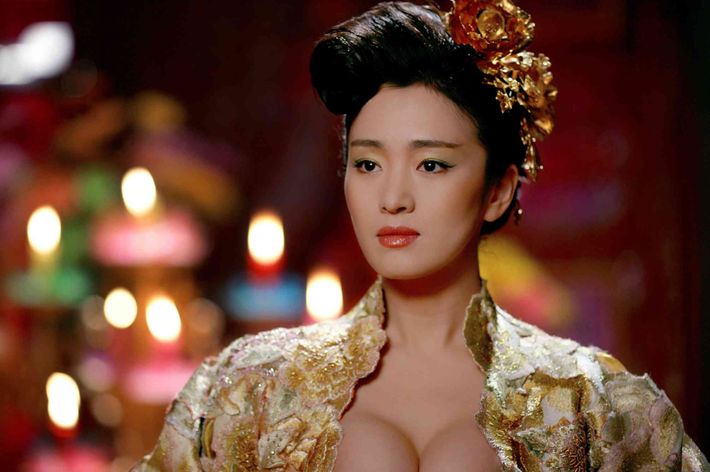 I love working on women of color. Because of their dark hair, they can wear more colors and you can play more. Brown hair and eyes are a neutral so you can wear whatever color you want. When I work with someone that has, say, green or blue eyes and blonde or red hair, then their natural coloring becomes a big factor. You have less choice for a color palette that looks good next to that coloring, that won't clash.
There's been a big push in the past few years for diversity in all places. What are other further strides that you think are most important for the beauty world to become more diverse?
It's important that when magazines and beauty folks scream "diversity," they really put their money where their mouth is. People do get stuck in a box. Like when it comes to diversity, if they're casting for an Asian, then they only go for certain types of Asian even though it is a big continent. A Thai person looks different than a Chinese, Japanese, Korean, Filipino, Indian, etc. I've been on beauty shoots before where they told me it's for "dark skin," but then they cast four black models with all similar skin tones and features. The editor will say, "It looks better in the layout because the four of them have similar faces, it's good to be uniform." That to me is fake diversity, because even though you included black women in that story, it was a missed opportunity. If you have the freedom to cast four people, then why not pick them all to be different?
Why do you gravitate toward diverse inspirations or reference points for your clients? Why is it important to do that?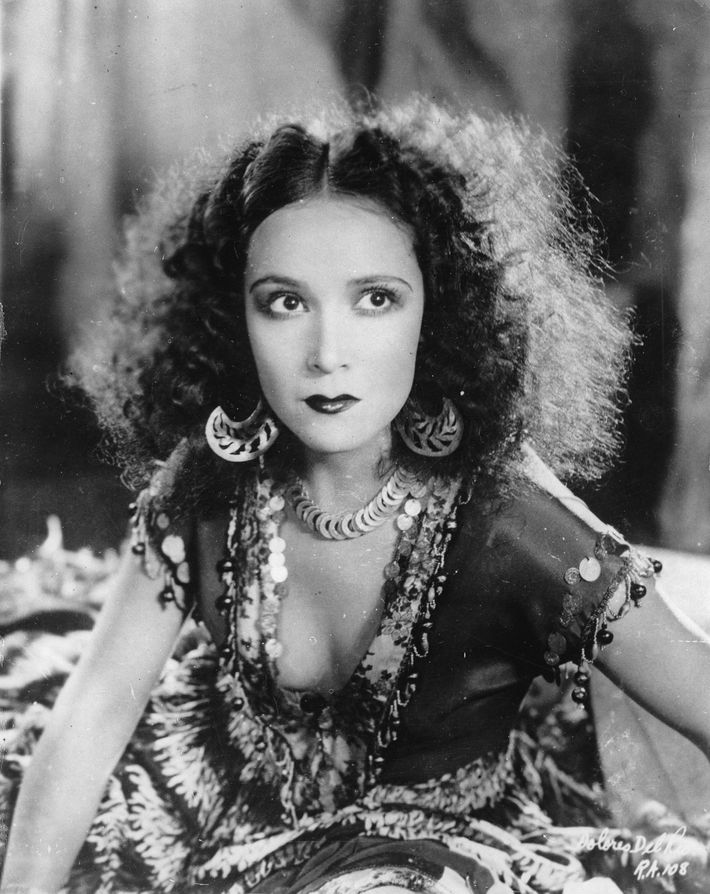 I always want to have fun, be inspired, and do different kinds of work. I never want makeup to be like ordering fast food. If you get stuck, it gets vanilla, old lady, or prom really fast. What's also happening a lot is when celebrity stylists get too involved or too consumed with the whole "Celebrity Best Dressed" machine and [forget] that every actress is individual. It gets trickier when you're working with women of color. They need to respect what their skin tones and hair texture can do. Sometimes they'll text lazy reference Google images of like, Allison Williams, Gwyneth Paltrow, Emma Stone and say, let's do something like this. Meanwhile, your client that day is a complete different race, complexion, and hair texture. That can be annoying (not to mention ignorant). When you're a person of color and you're working with women of color, I feel that we have to define the leading-lady space on our own terms. I'm not interested in making my women-of-color leading ladies have "Emma Stone vibes," we got our own vibes!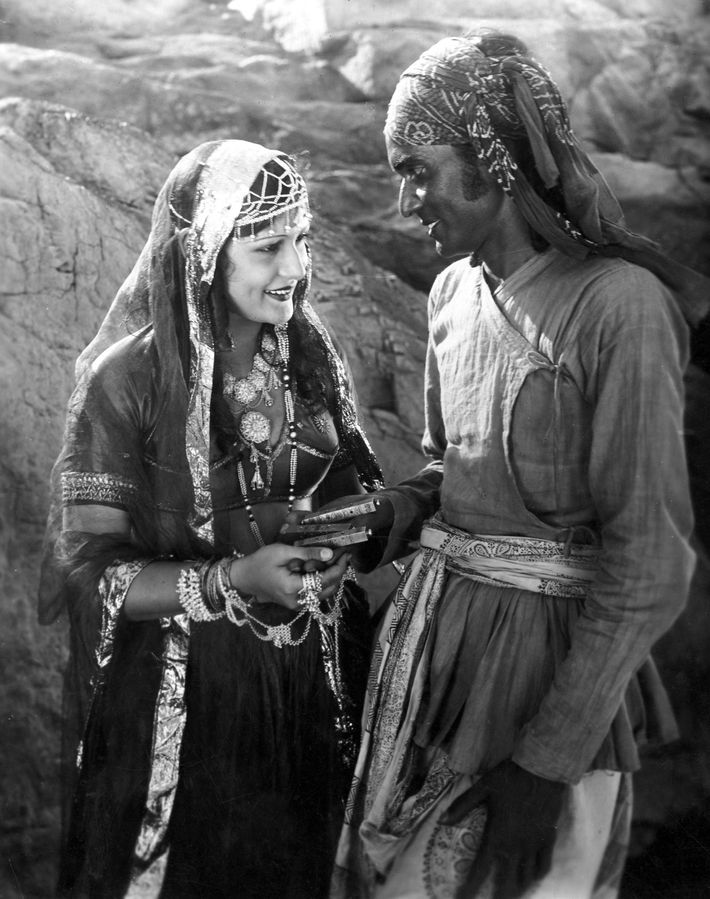 It's good to have diverse inspirations. But where do you draw the line between inspiration and appropriation, such as with the Karlie Kloss geisha editorial in Vogue?
In my humble opinion, I think the key is to not be literal. It's about taking things in small doses and paying homage to it. For example, take inspiration from Japanese geishas, keep the foundation pale with no bronzer, and do simple red lips that are not painted on in the same shape. Avoid wearing a geisha wig and or walking like one. Then it's just inspiration. Fashion takes inspiration from other cultures all the time. To me, as long as it's well-researched and you're not trying to be of that race, it will be fashion and not costume.
In the case of the editorial, I would have simply used a Japanese model and really went for it. Or if they wanted it to be like a tourist paying homage, I would have skipped the black wig and used her own hair. Or maybe done some type of cool updo with her blonde hair implying that Japanese aesthetic, instead of the black wig.
As you said, you're a makeup artist of color. Have you ever faced discrimination yourself as a makeup artist of color?
I'm lucky that I'm so cocky so if I faced it, I didn't feel it. I always walked in being like, My person-of-color status is the shit ... and it is! I have a different point of view to offer … so they're lucky to have me, whether it's beauty brands, actresses, magazines, etc.
Do you think there need to more makeup artists of color in the industry?
There are already a lot of us, but to me, diversity means everyone. I want to work with every skin tone and age group. I also work with fairer-skinned actresses like Brit Marling and Kim Cattrall. My kit is extra heavy. My assistant always makes fun of me for how heavy my foundation, concealer, powder bags are but I want to make sure I have something for everyone.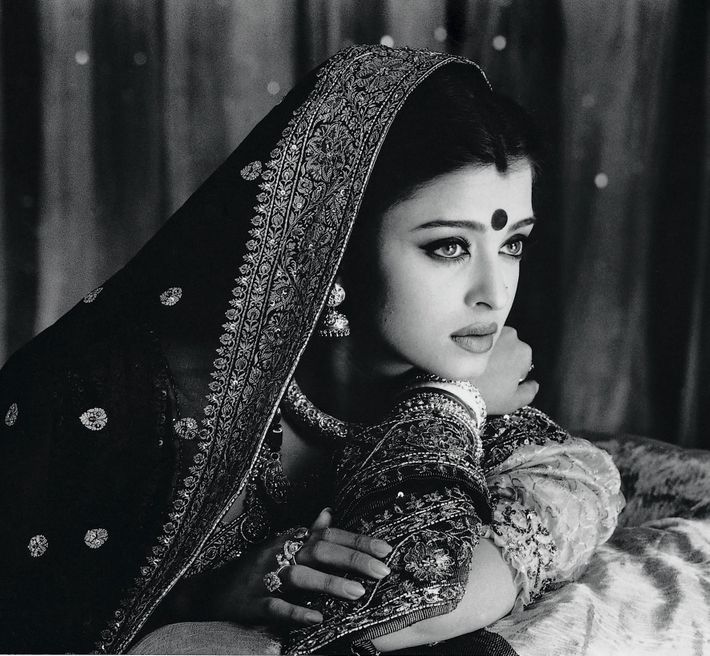 People always want to give me the "He's a good makeup artist for dark skin tones," title, but I do every skin tone. Diversity really has to be about everyone. I wish I could work with more Asian actresses, but there really are only few of them in Hollywood or their films don't come here. The one time I got to do Michelle Yeoh, who's from my neighboring country of Malaysia, for her NYC press for her film The Lady, I was over the moon.
Foundation is often a product in which you see the lack of diversity. What are your favorite foundations and why?
A lot of brands want to jump on the diversity bandwagon but they didn't hire the right people to consult. It's all in the undertones. You see lots of darker shades that are too grey or too red. Oftentimes, the overlying color can look right but if the undertone is wrong, it can turn orange or brassy.
This quick, all-in-one powder foundation gives good coverage in one step and the shade ranges are wide.
It gives good, long-wearing coverage, the shade ranges are limitless. I work with Lancôme through Lupita, so I'm really impressed with all their color choices. Lupita is very dark but they even have shades that are darker than her.
This gives full coverage but [is] not drying or cake-y, perfect for dark skin with discoloration that needs more coverage you can build on.
Some of the shades have really good yellow tones in them, it's very light but you can build it. It looks like skin and [is] perfect for real life and photo. Tracee Ellis Ross turned me on to it. I use it on Tessa Thompson, Gugu Mbatha-Raw when I want to do something fresh and luminous.
One of my favorite Asian brands is now offering darker, deeper shades! This formula is hydrating and gives good coverage, so it's perfect for dry and mature skin so it doesn't sit on your lines.