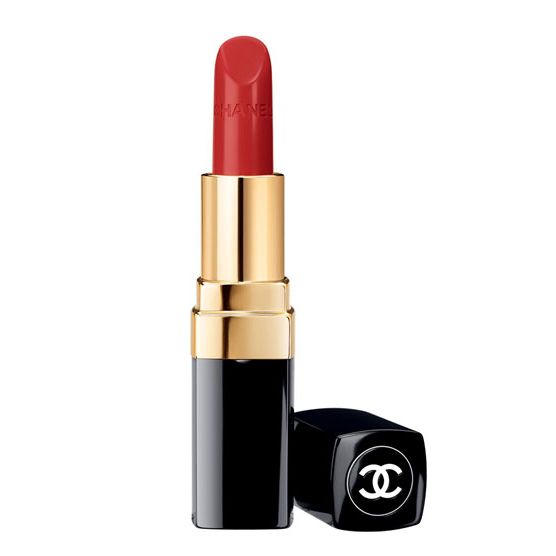 I didn't wear red lipstick before I moved to New York, when I was 22 — not outside of dance recitals in Fort Lauderdale, when heaps of us gathered backstage to smear bright-red paint on our teenage mouths.
Then, one day, after living here for a few months fresh out of college, I waltzed into Bloomingdale's on Lexington Avenue with a birthday gift card and decided today was the day. I would procure my very own tube of red lipstick, the good kind, one that would last. Not the 99-cent versions that broke in half, melted all over my hands in the heat, dried up my lips, or caked on so thick I could barely feel them.
I had tried other brands, but their reds, while beautiful, caked uncomfortably on my mouth, disappeared with my morning coffee, or simply broke after a few uses. So I went to Chanel. I pointed to the reddest and shiniest of reds behind the counter, which turned out to be Rouge Coco in 444 Gabrielle. "I'd like that lipstick, please," I said to the salesclerk. I twisted the shiny, glossy red up from its base and smoothed it over my lips. It looked exactly like the kind Marilyn Monroe wore in the opening scene of Gentlemen Prefer Blondes, and it felt great, too. The lipstick delivered a light-but-creamy coat of bold, juicy color, with just a hint of sparkle. It had a slick, glossy finish, but magically, my lips didn't feel sticky. Instead, they felt as moisturized as if I had applied chapstick.
But how would I justify the $37 price tag? For a lipstick? At the time, even with my gift card, it was a splurge for a beauty product, the most I had ever spent. I would discover, however, that it would last for years, worn with some regularity. I chalk it up to the super-pigmented bright color that doesn't demand reapplication, and a formula that's impervious to melting or breakage. It's easily the best red lipstick I've ever bought.
Today, the luscious red has become a signature of sorts. I wear it to parties and to the grocery store, to host my nonfiction reading series and to dive bars. Every time, it feels like a little vote of confidence that I'm here for the long term.
If you buy something through our links, New York may earn an affiliate commission.