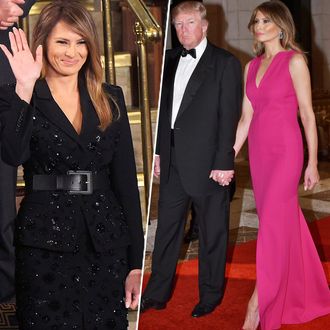 In the spring of 2011, toward the end of my stint as a New York Times critical shopper, I was assigned to review the then-new Dior flagship in uptown Manhattan. It was a palatial monument to the ability to spare no expense: All was silver, white, and mirrors, some reflecting giant videos of models on the catwalk showcasing that season's collection. The offerings were so snickeringly retro-sexual as to verge on parody: long, strapless 1950s wedding-dress silhouettes, Scarlett O'Hara corsets with overwrought pastel hoopskirts bursting out from cinched waists, ruffles trailing the floor.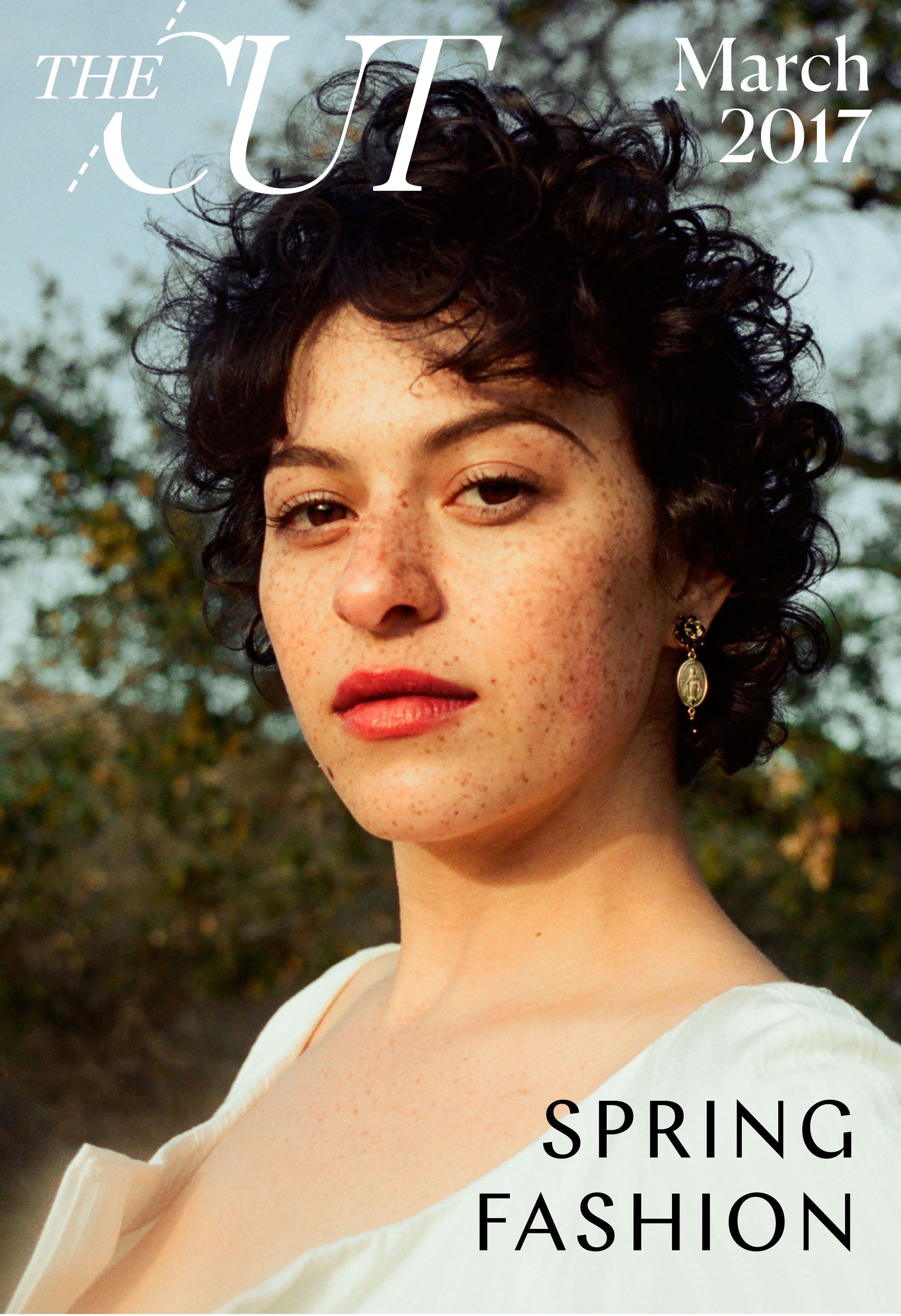 One of the young store attendants sneaked me into a special chamber to show me a remarkable piece he had been enraptured by since its arrival. Once the door was closed, he carefully unzipped a garment bag, already packed to deliver to its new owner. He unwrapped a complex tissue cocoon and carefully revealed a strapless black gown made of superb-quality lambskin. It was jaw-dropping. "I'll let you try it on, but you have to keep it a secret: Melania Trump just bought it this morning!"
Naturally, this was an experience too rare and fascinating to resist.

Once alone in the room, I stripped down and stepped into Melania Trump's new party frock — a heady, transgressive thrill in and of itself. The contours of her bustline were still pressed warmly into the lamb leather. Traces of her scent lingered on the silk lining, a naughty-innocent candy sweetness not unlike an alchemical fusion of peach-infused cognac and Mr. Bubble. I zipped the dress very carefully, in deference to its mighty expense and regal weight.
From a strictly critical standpoint, as a couture piece, the dress immediately demanded my unwavering loyalty. It expertly manhandled my body, contorting into the most flattering possible Barbie dimensions. The attendant asked me to sashay out of the room and swirl around (this is something you do, because that is the payoff of such dresses: Seeing your humble self transformed through the power-conferring magic of luxury couture). But I couldn't bring myself to leave the room. Although the garment's quality and architecture demanded my respect, something about the dress gave me deep reservations. Standing in the center of hundreds of hand-pintucked lamb-petals; I felt an overpowering dread.
I had been hanging around boutiques on Madison Avenue trying on outrageous couture items many light-years beyond my pay grade for several years. I had seen bolero jackets by Oscar de La Renta, which had seared my eyebrows off in terms of extravagant design execution: zillions of minute hand-embroidered stitches embossing gloriously imagined details. While the black lambskin dress (which I believe cost somewhere in the $30,000 to $40,000 range) certainly possessed this extravagance and extra fussinesses of detail — it wasn't empowering the way Oscar de la Renta's was, or protective of women, the way Yves Saint Laurent's creations sought to be.
High fashion has always provided frightfully efficient dye-bombs for clearly distinguishing the haves from the have nots, and it's a remarkable indicator of future socioeconomic trends. This dress struck me as a harrowing bellwether of a kleptocratic, oligarchic future I had hoped America had narrowly avoided under the Obama administration. When I traveled across the United States researching regional fashions for my book, Fear and Clothing, what impressed me most — aside from America's limitless variations of style from coast to coast — is the sweet, humble pride that virtually everyone radiates when they are wearing an outfit that they really like and feel like themselves in. (I consider it a sacred human duty to compliment strangers on such outfits, no matter how strange.)
The Dior dress wasn't just gleefully hurling feminism out of the picture — I felt like it was throwing everyone back to the plantation. The corseted-Barbie wedding-gown shapes — the impossible ticket prices — they weren't for women, they were for wives and concubines of the 0.0001 percent. They were designed for women to objectify themselves.
My Dior visit coincided with a number of unrelated news events I had read in the past week that had put odd grappling hooks in my subconscious. One: Vladimir Putin's 27-year-old alleged mistress was scheduled to appear on the cover of Russian Vogue. Moscow, by 2011, was becoming the most expensive city in the world, and Russia was aggressively re-branding itself as a wild new frontier where daredevil big-dog kleptocrats and ruthless oligarchs could reinvent society in their own image and likeness. Another magazine article spoke of the emergence of a "new global plutocracy" — a loose-knit tribe of international multibillionaires who viewed themselves as a hyperexclusive class unto themselves.
This 0.0001 percent never had cause to intersect with the common man at all; they lived in a state of near-constant concealment by rushing through hidden back doors into bulletproof limousines, from which bodyguards would usher them onto private jets bound for private castles on private islands. The high-security luxury of the plutocrat planet was never visible to anyone else — its wealth was unimaginable, because it was almost wholly unwitnessed, except by other plutocrats.
Six years later, that Dior dress is now in the White House. Some theorize that the corporate-state kleptocracy model of Putin's Russia is, too.