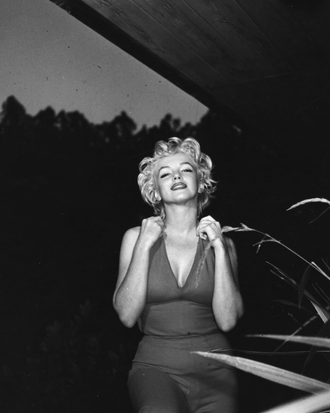 Photo: Baron/Getty Images
It's hard to imagine Marilyn Monroe attending Fashion Week, wearing the requisite front-row grimace, flanked by Beyoncé and Anna Wintour. She'd be too busy directing a play, falling in love, or reading a story by Colette, her waterlogged smartphone long forgotten, drowned in a tub at the Waldorf-Astoria, useless but impeccably scented with Chanel No. 5. Because as much as she valued that celebrated body, Marilyn valued her mind far more.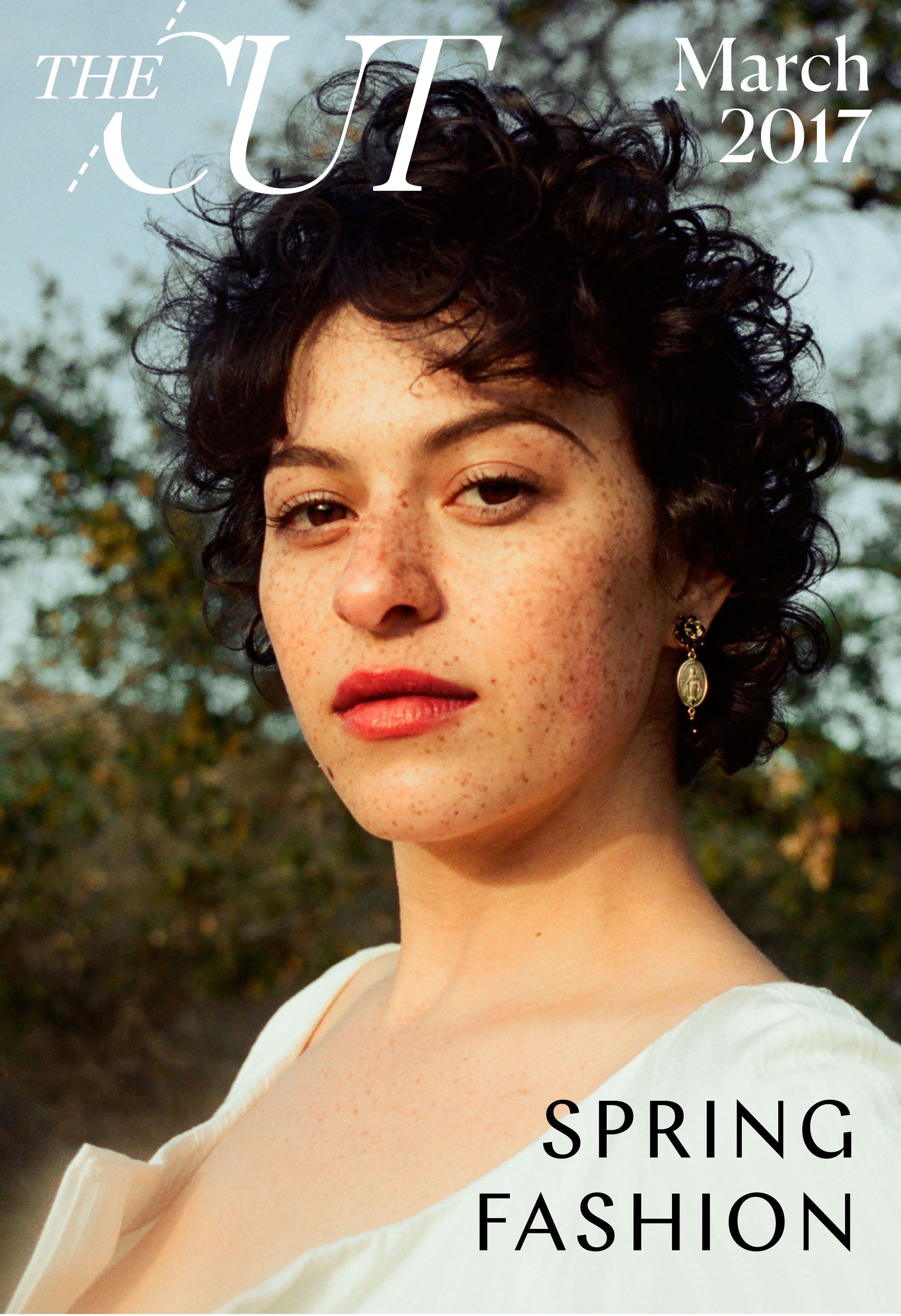 That might be surprising given the iconic photos of Marilyn Monroe in the dresses she made so famous. The Barbie-gloss pink of Gentlemen Prefer Blondes, Travilla's halter from The Seven Year Itch, white pleats blowing up over a grate on Lexington and 51st. That bugle-spangled flesh dress from 1962, singing a drugged-up blowsy "Happy Birthday Mr. President" to a cigar-smoking JFK, just weeks before she died. This Jean Louis–designed dress — which recently sold for a record-breaking $4.81 million — meant absolutely nothing to Marilyn. She could (and did) wear anything she wanted, but her favorite wardrobe "pieces" were bedsheets, bathrobes, and the occasional black slip.
Any quick perusal of Marilyn's off-duty moments leads to one obvious conclusion — she wore the same few things all the time. A skintight slip in slipper-satin black, one rogue strap fastened with a borrowed safety pin. A summer halter of crocheted black-and-white harlequin, worn day after day on Fire Island, building sandcastles with her friends' kids, shucking clams, drinking cans of cold beer with her friend Norman Rosten. By August, it would be stiff with salt and sand. A white bathrobe worn on Manhattan's hotel rooftops, smoking cigarettes near the ledge, belt tied in the back like a sash. (She had a standing order from the Bullock's Wilshire at $18.75 a pop.)
Marilyn's philosophy toward fashion mirrored her lifelong quest — to find and honor her deepest self. She needed to be understood — she needed to be seen — and the garments she turned to again and again were extensions of her authenticity. By giving press interviews in her terrycloth bathrobe, pouring mimosas for the journalists, fresh from her bath and makeup-free but drenched in perfume, she was shouting: "This is me, love me or leave me."
In an age where women's hair skewed complex and baroque, Marilyn showed up to movie premieres looking fluffed-up and windblown, in platinum pompadours more tousled than James Dean's. Friends begged her to brush out her bedhead, which she did rarely, and then only with a gold-plated hairbrush given to her by Frank Sinatra. She hated anything fussy or prissy, refused to wear jewelry, and stuck to a neutral palette — an invisible backdrop to her own pearly beauty. In the wasp-waisted, Dior-dominated '50s, Marilyn went back to basics: she went braless, skipped girdles, and commissioned custom-made, simple black slips from a beloved tailor in New York City. She found a template she liked and ordered copies by the dozen, in identical forms and varying fabrics, some matte, some faille, some velveteen, all in black.
Marilyn's love of familiar staples went deeper than the desire for efficient simplicity. Her hourglass curves weren't easy to dress, especially in the strapped in, corseted, unforgiving fifties. Hobble skirts and tight angora looked shlumpy without shapewear, which cramped Marilyn's style. She looked miserable forced into twisted tweed skirts, scratchy sweaters over conical bras, ditsy flowerpots perched inanely on her head. If her sleepwear consisted of Chanel No. 5, this was due to her abhorrence of culottes and "creepy nightgowns," which bunched inevitably at night round her thighs. "I have never been able to wear pajamas," she told Pageant magazine in 1952. "They disrupt my sleep."
Plagued by garments that tormented her, shopping was pure torture for Marilyn, who loathed struggling with skirts in the dressing room of Saks, bloated from Coca-Colas or too many iron pills. Fashion-conscious friends were appalled at her wardrobe. They tried to help her, urging her to try the next size up, grabbing stacks of chic sheaths and simple skirt suits, but she would never wear them.
But Marilyn was nothing if not democratic, and her wardrobe was entirely consistent with her values. Anyone could buy a simple black slip — Marilyn herself had them made by Eighth Avenue dressmakers. Anyone could afford a trench coat from JAX. At a time when Hollywood's finest swanned around in gowns designed by European aristocrats with hard-to-pronounce names, Marilyn was thoroughly modern. By recycling the same few pieces, skipping the diamonds, and sticking to sportswear, she broke class barriers, and the golden wall dividing Hollywood from its audience.
And it wasn't an audience Marilyn craved as she hurried down the subway steps to the platform of Grand Central. It was anonymity — which she found in the way of a soft mohair camel coat plucked from the floor, spritzed with a generous dose of Chanel. She wore it like a security blanket, draped protectively round her shoulders as she wove her way through the mid-morning swarm, stopping at a kiosk for coffee and the Post. Unafraid and unnoticed, she caught the next subway, smiling to herself among the crowd who silently loved her back.
Elizabeth Winder is the author of Marilyn in Manhattan: Her Year of Joy, out March 14 by Flatiron Books.