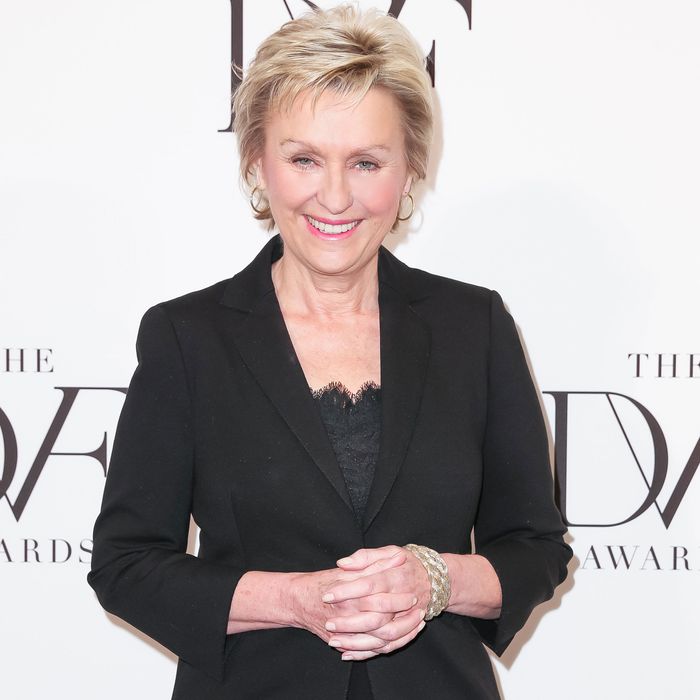 Come November, we'll be able to read Tina Brown's diaries.
Photo: Matteo Prandoni/BFA.com
Tina Brown may have predicted the end of reading (We're "going back to oral culture where the written word will be less relevant," she once said), but the storied magazine editor is nevertheless writing a new book that chronicles her eight years as editor-in-chief of Vanity Fair.
According to Entertainment Weekly, The Vanity Fair Dairies, which will be published by Henry Holt and Company in November, will "cover the inner workings of Vanity Fair and Condé Nast in the '80s, Brown's journey to the top as a woman in a male-dominated atmosphere, and her personal life with husband Sir Harold Evans — a British newspaper editor — and their two children."
Brown said she'd been thinking about writing a book on the era, and she cracked her old diaries for inspiration. "To my astonishment, I found I'd already written one," she said. "I rediscovered how madcap those days were — how chancy, how new, how supercharged."
Stephen Rubin, Holt's president and publisher, used adjectives like "incendiary," "giddy," and "flamboyant" to describe what he says will be "a tell-all for the centuries." From the woman who once eulogized her own parties, we'd expect nothing less.