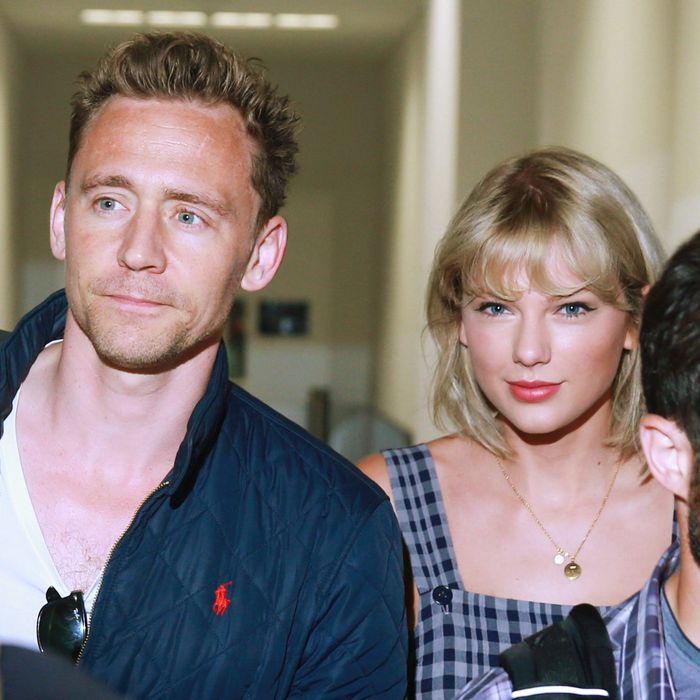 Tom Hiddleston and Taylor Swift.
Photo: Newspix/Newspix via Getty Images
Noted tank-top model Tom Hiddleston recently broke his silence about his relationship with Taylor Swift — telling GQ magazine that, yes, "of course" the romance was real — but it turns out there's a limit to how much the actor wants to rehash his time at the center of the Swift PR machine.
Asked by Telegraph reporter John Hiscock if he regretted "the publicity and gossip the romance engendered," the actor responded: "What should I regret, in your mind? I would rather not talk about this if that's alright."
He went on: "I'm just thinking about this. Everyone is entitled to a private life. I love what I do and I dedicate myself with absolute commitment to making great art and great entertainment, and in my mind I don't conflict the two. My work is in the public sphere and I have a private life. And those two things are separate."
Any more questions?