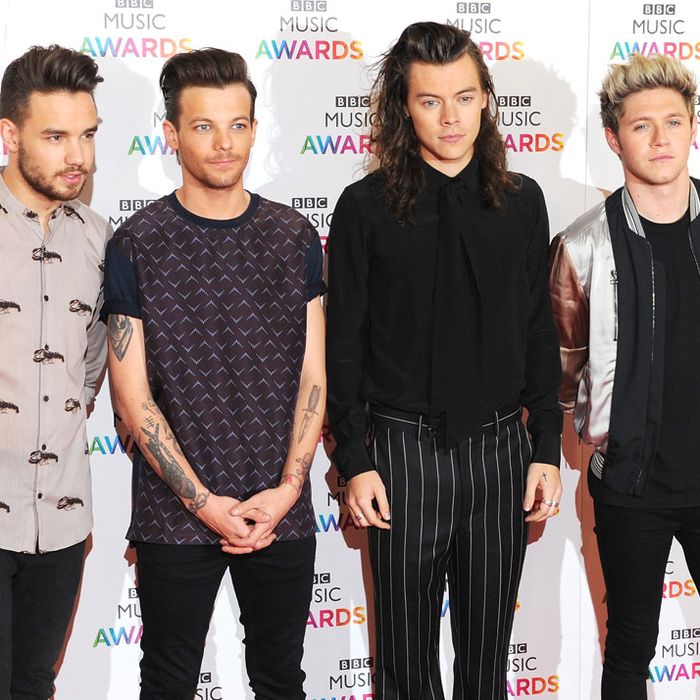 Many celebrities have a Trump horror story hiding somewhere in their past, and in a recent interview with Rollacoaster, One Direction band-member Liam Payne recalled his own unpleasant run-in with the future POTUS.
"Trump actually kicked us out of his hotel once," Payne recalls. "You wouldn't believe it. It was about [meeting] his daughter. He phoned up our manager and we were asleep. He said 'Well, wake them up' and I was like 'no' and then he wouldn't let us use the underground garage."
"Obviously in New York we can't really go outside," Payne continues. "New York is ruthless for us. So he was like, 'Okay, then I don't want you in my hotel.' So we had to leave."
While Payne doesn't reveal which daughter the band was supposed to meet, aspiring-popstress Tiffany is certainly closer to appropriate Directioner age range (could this be the first celebrity anecdote that reveals Trump actually doing something nice for his non-Ivanka daughter?). What a shame: Some 1D backing vocals could have taken "Like A Bird" to a whole new level.