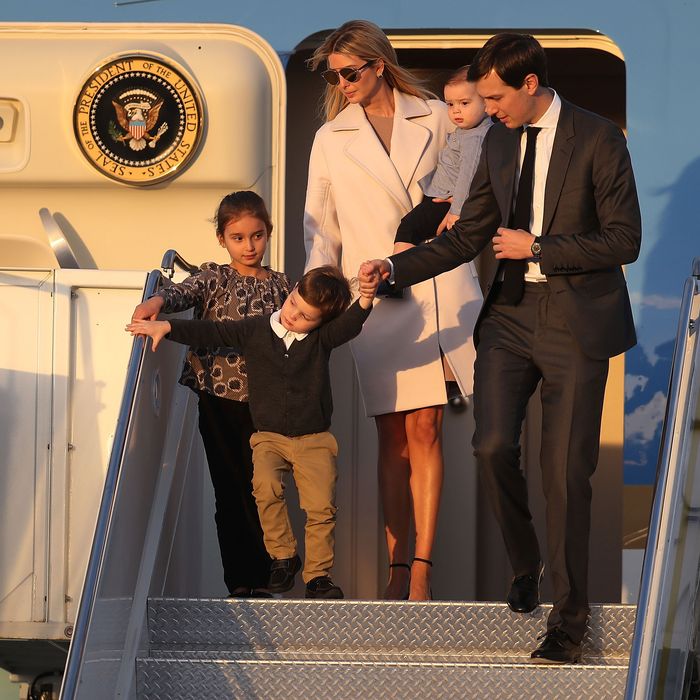 So many Trumps.
Photo: Joe Raedle/Getty Images
After a long week of rubbing shoulders with the leaders of the Western world despite having no formal role in her dad's administration, Ivanka Trump and her husband — along with her brothers, Eric and Donald Jr., and their respective wives and children — will reportedly descend upon the unsuspecting town of Aspen, Colorado.
"It's a big gathering," a "source who requested anonymity" told the Aspen Times; a second source confirmed the visit as well.
Neither source knows when the Trumps will arrive or when they'll leave, but law-enforcement officials confirmed they'd been in touch with the Secret Service. There was some discrepancy about the number of Secret Service agents that travel with them — one source said "about 100," while another said "quite a bit less than 100," so it could go either way.
Meanwhile, President Trump is set to spend his fifth weekend at Mar-a-Lago, which will cost taxpayers about $3 million. Happy Friday!