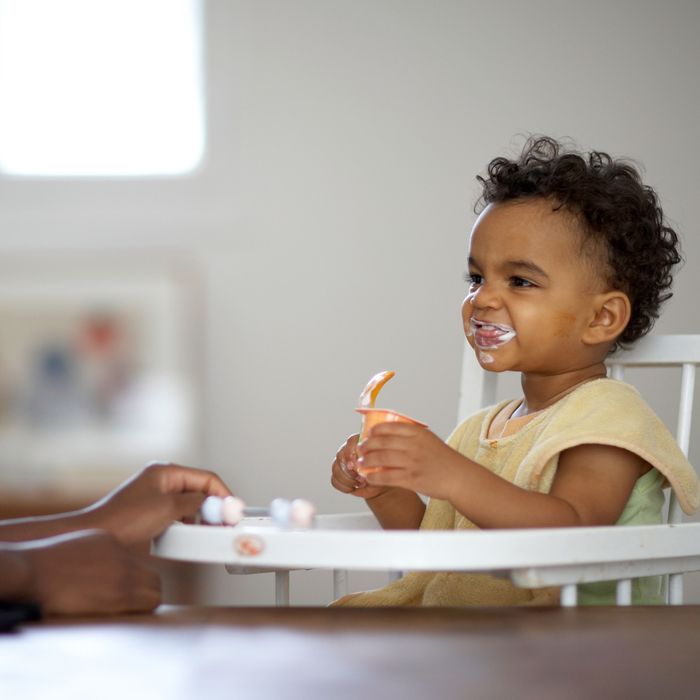 Photo: Rayes/Getty Images
In the past few years, companies like Netflix, Twitter, and Etsy have made headlines for their increases in parental leave. These offerings — while already limited to the tech field — turn out not to be indicators of a trend toward improved paid parental leave in America. Instead, reports Bloomberg, in some ways, parental leave in America is getting worse.
Citing a new nationwide survey by the Society for Human Resource Management and the Families and Work Institute, Bloomberg points out: "Of 920 U.S. employers with 50 or more employees that offer paid leave, the percentage offering full pay to new parents dropped from 17 to 10 percent between 2005 and 2016." Companies that do offer fully paid leave saw a decrease in the average length, dropping from 15.2 weeks to 14.5 weeks.
Though the number of companies offering some form of paid leave has risen — from 46 to 58 percent, SHRM's survey found — employers are not doing so directly. From Bloomberg: "Of employers providing at least some paid maternity leave, 78 percent fund it through a temporary disability insurance plan, the survey found." But most temporary disability packages cover only a portion (usually 60 to 75 percent) of an employee's pay for six to eight weeks — and even then, they exclude parents using surrogates, adoptive or foster parents, and fathers.

The survey results make the question of whether parental leave can be too long seem even more distant.