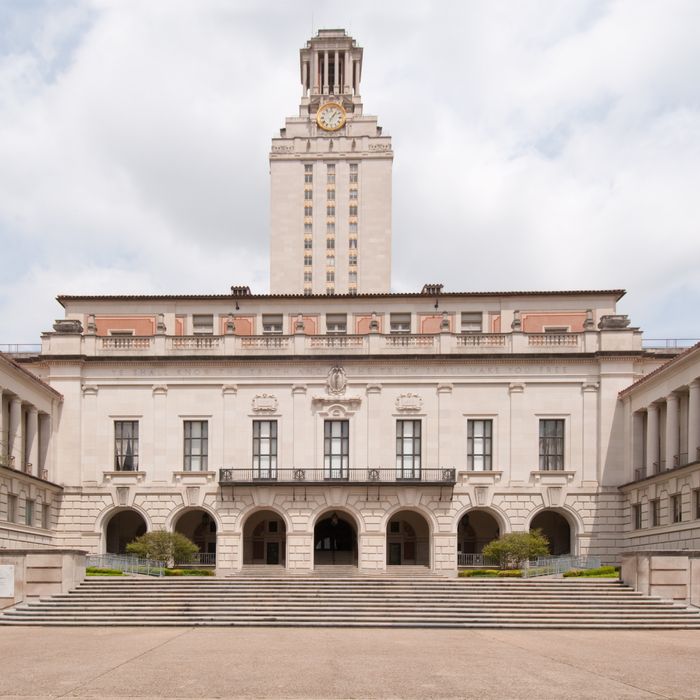 Photo: nkbimages/Getty Images
The University of Texas at Austin is reporting that 15 percent of its female undergraduate students have been raped. That's according to the initial details from UT Austin's Cultivating Learning and Safe Environments (CLASE) study, which was released earlier this week. UT surveyed over 28,000 students across the UT-system campuses about sexual harassment, stalking, and assault. The exhaustive survey quizzed participants about the nitty-gritty details of their assaults, from whether or not they knew their attackers to the impact of the events on their lives.
As rape scandals stack up at colleges like Baylor and Michigan University, Texas officials are bringing aggressive bills to the Capitol that would discipline campuses and even students for mishandling cases. The initial details of the survey were released during a hearing over four anti-campus-rape bills.
UT's Institute on Domestic Violence & Sexual Assault will conduct another survey of the systemwide campuses before the study is concluded. Noël Busch-Armendariz, who is the director of the Institute on Domestic Violence and Sexual Assault at UT, told reporters: "There is nothing surprising in these prevalence rates … We have to be talking about the solutions."