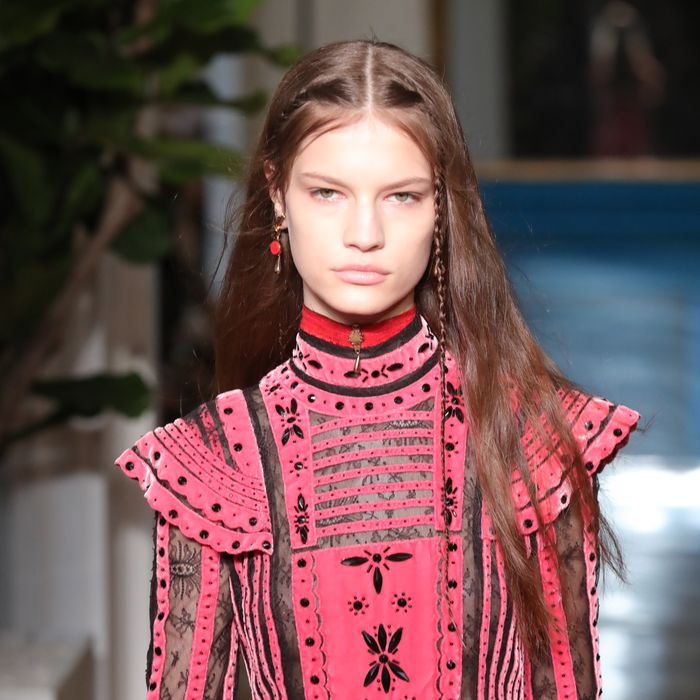 The Valentino Paris Fashion Week show.
Photo: Antonio de Moraes Barros Filho/WireImage
Valentino's Paris Fashion Week show was a parade of gentle frocks with embroidery and lots of flowy fabrics. The show bent time in on itself, with old Victorian designs combined with romantic Southern details. While most of the designs had a whiff of nostalgia about them, with high necks and lacy layers, others were colorful and modern, with wild patterns and sequins. The models walked to music from Oscar-winning movie Moonlight and Lion. Attendees included Emily Ratajkowski, Kristin Scott Thomas, Kate Mara, Carine Roitfeld, and Anna Wintour.