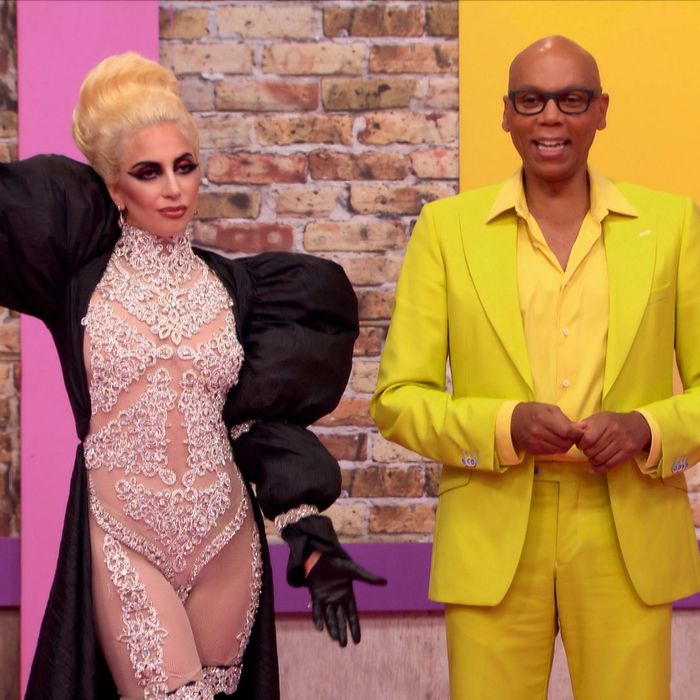 Season 9 of RuPaul's Drag Race kicked off last night with 13 new queens and one special guest. (There is a secret 14th queen yet to be unveiled, but, shhh, no spoilers.) In the episode, Lady Gaga makes a pit stop to the workroom, much to the initial confusion and eventual delight of the contestants.
"That's a damn good Lady Gaga impersonator," said contestant Charlie Hides, but nope, it was the Mother Monster herself. This gave way to one of the nicely emotional moments that the reality show often provides, wherein Eureka O'Hara burst into tears and told Gaga how important she and her music are to so many people. Gaga also appeared in a behind-the-scenes clip as "Ronnie," a drag-king alter ego in the vein of Jo Calderone. Check it out.
RuPaul's Drag Race airs Friday nights on VH1 at 8 p.m. EST.