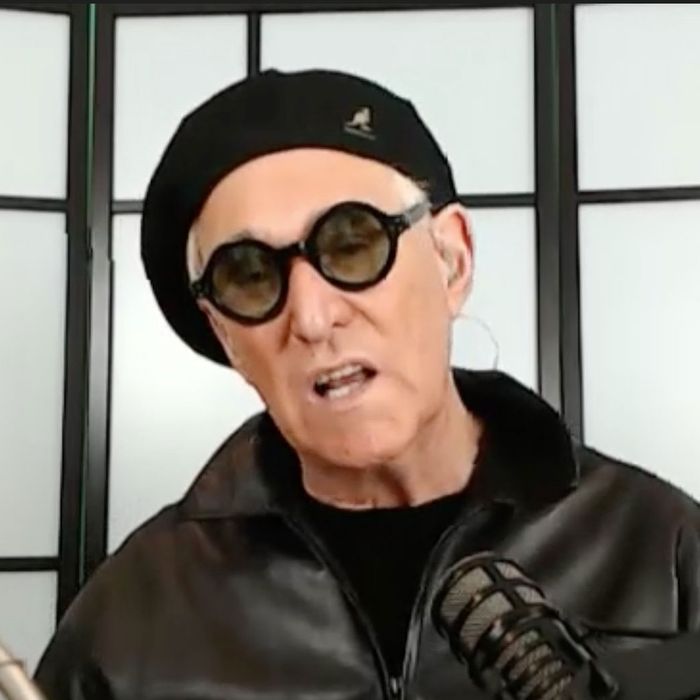 Roger Stone channeling Iris Apfel on Infowars.
Photo: Courtesy of Twitter/AASchapiro
Trump adviser Roger Stone appeared on Infowars Monday to refute claims that he'd had inappropriate contact with Russian intelligence during the 2016 election. This wouldn't necessarily be news (Stone has proclaimed his innocence before), except that he did it wearing this:
Stone's "Iris Apfel but wearing Samuel L. Jackson's hat" look comes just a few days after he was roasted on Twitter for his inauguration getup:
Perhaps this confusing new aesthetic can be coined "dirty trickster" chic.