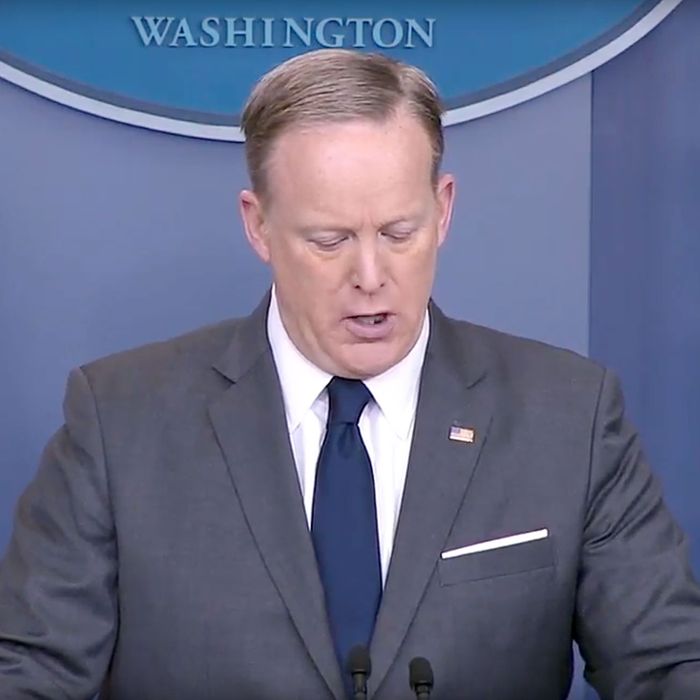 Sean Spicer.
Photo: Courtesy of The White House
On Monday, White House Press Secretary Sean Spicer gave his daily briefing with something in his teeth (because you know Steve Bannon isn't going to do the polite thing and tell someone when that's the case).
It's still unclear what exactly he has stuck in there — lettuce? Kale? Golf grass from Mar-a-Lago? — but whatever it is, his 35-piece-a-day Orbit habit isn't doing much for him.