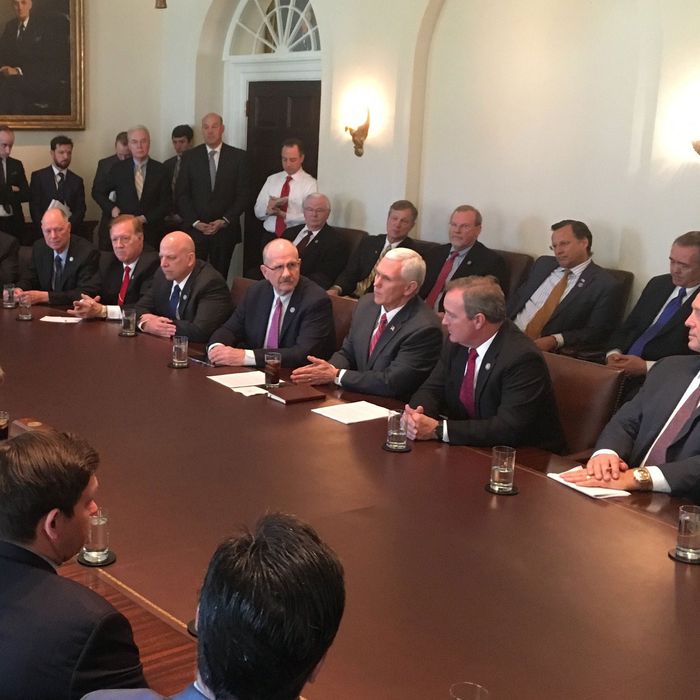 Mike Pence and the House Freedom Caucus discuss women's health care.
Photo: vp/Twitter
Yesterday, Vice-President Mike Pence met with the House Freedom Caucus, a group of conservative lawmakers that is made up entirely of men, to discuss the fate of women's health care. Among other things, they reportedly discussed repealing Obamacare's essential health benefits, which include requiring insurance providers to cover maternity and prenatal care.
Critics were quick to point out the irony, but this isn't the first time the Trump administration has made important decisions without many women (or even one woman) in the room. Whether it's restricting abortion access for women around the world or hanging out with CEOs of health-insurance companies, here are 12 pictures of mostly dudes deciding the fate of our country.