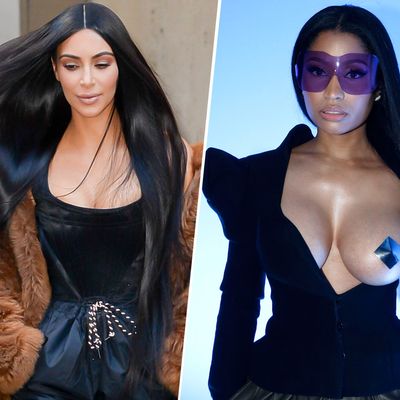 Kim Kardashian and Nicki Minaj with Rapunzel hair.
Photo: Getty Images
Several miles of hair down to anywhere (the limit does not exist) and a very close relationship with your hairstylist are the new status symbols for celebrities. In October of 2016, Kim Kardashian showed up bare-faced to the Balenciaga show, but with several feet of center parted, glossy, silky, shiny, smooth hair which cascaded easily over her well-moisturized shoulder.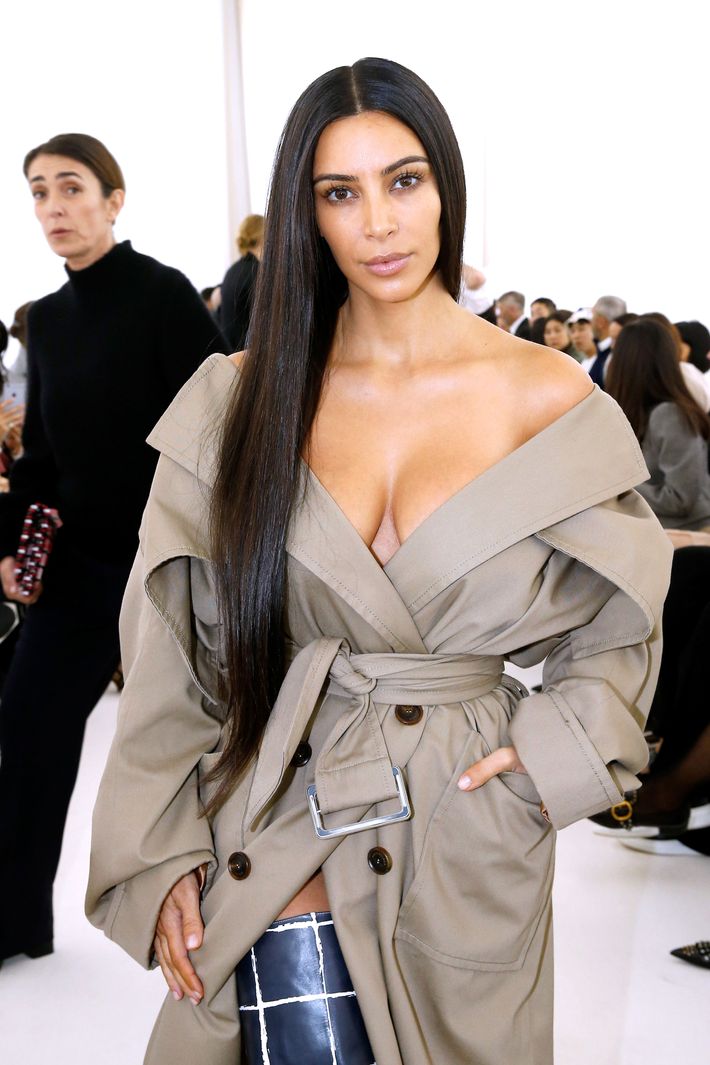 Over the next few days at Paris Fashion Week, she and sister Kourtney Kardashian showed off similarly long pelts of hair, which they subtly lay over one shoulder, that would beat any mane you could see at the American Gold Cup.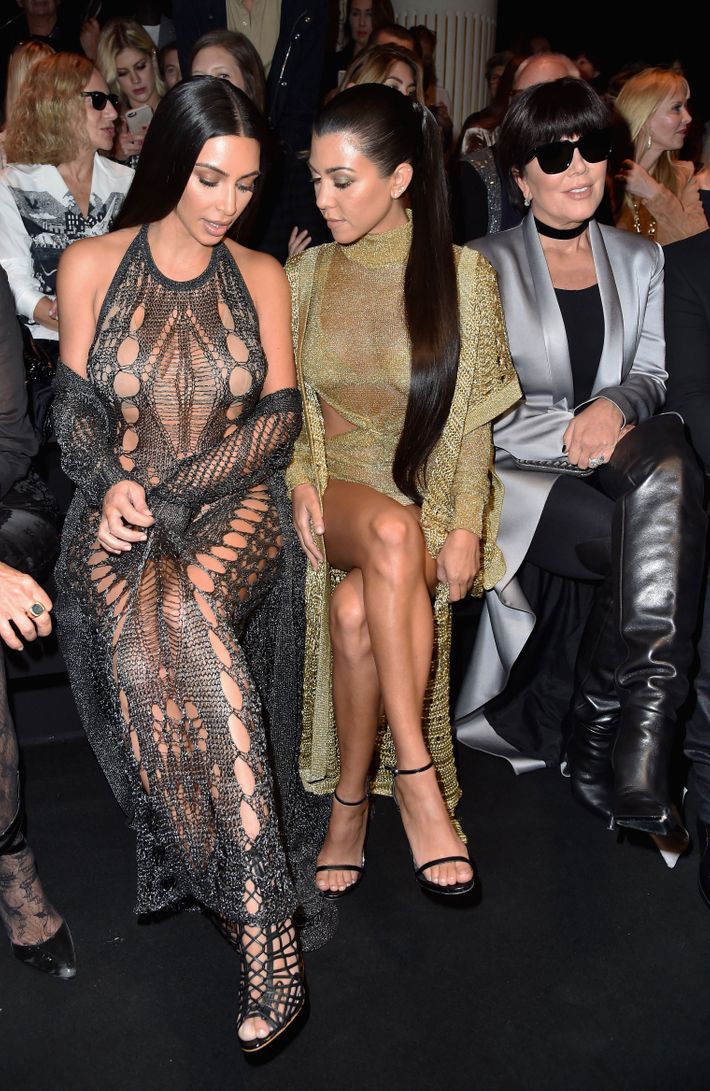 Since then, a number of celebrities have appeared with hair so long that they could qualify for the acronyms in the long-hair message-board forums, an internet community for people who really, really love long hair and track their milestones in progress and length (yes, it really exists). Us normal people might delight if our hair ever reached armpit length (APL) or bra-strap length (BSL), but Jennifer Lopez at the Grammys had hair that was HL or hip length (she also debuted a extra-long ponytail this week, that seems to have disappeared by the time it was J-Rod date night).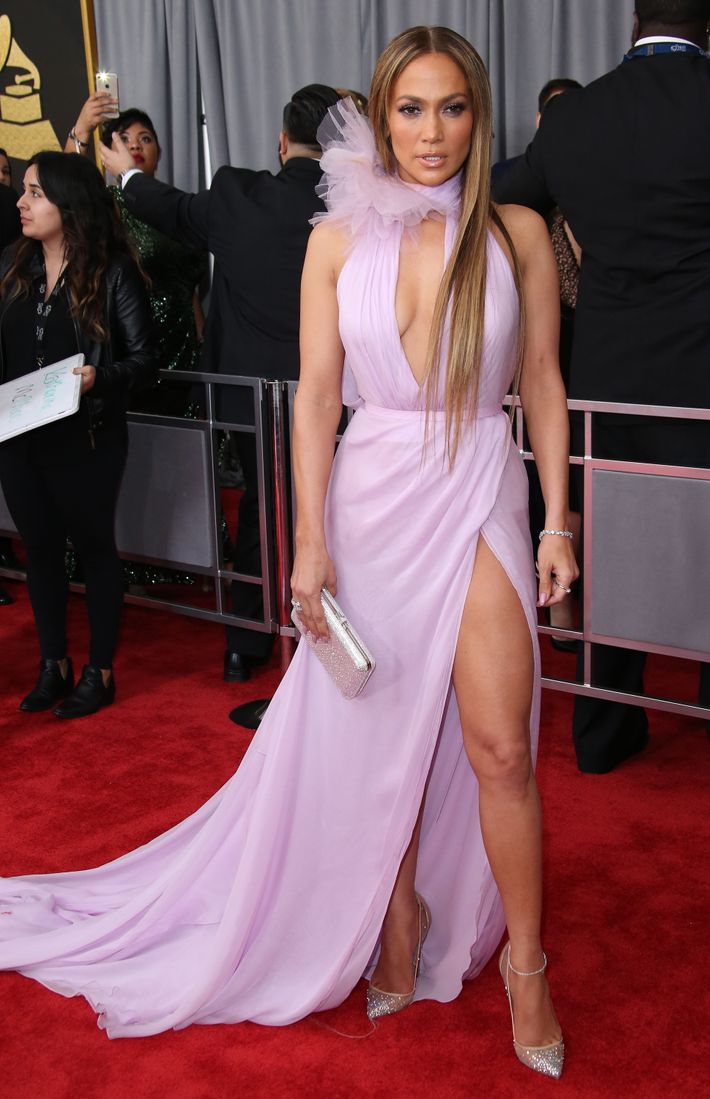 Ariana Grande has been seen with a lot of long hair, but most impressively, this TBL — tailbone-length ponytail at the American Music Awards.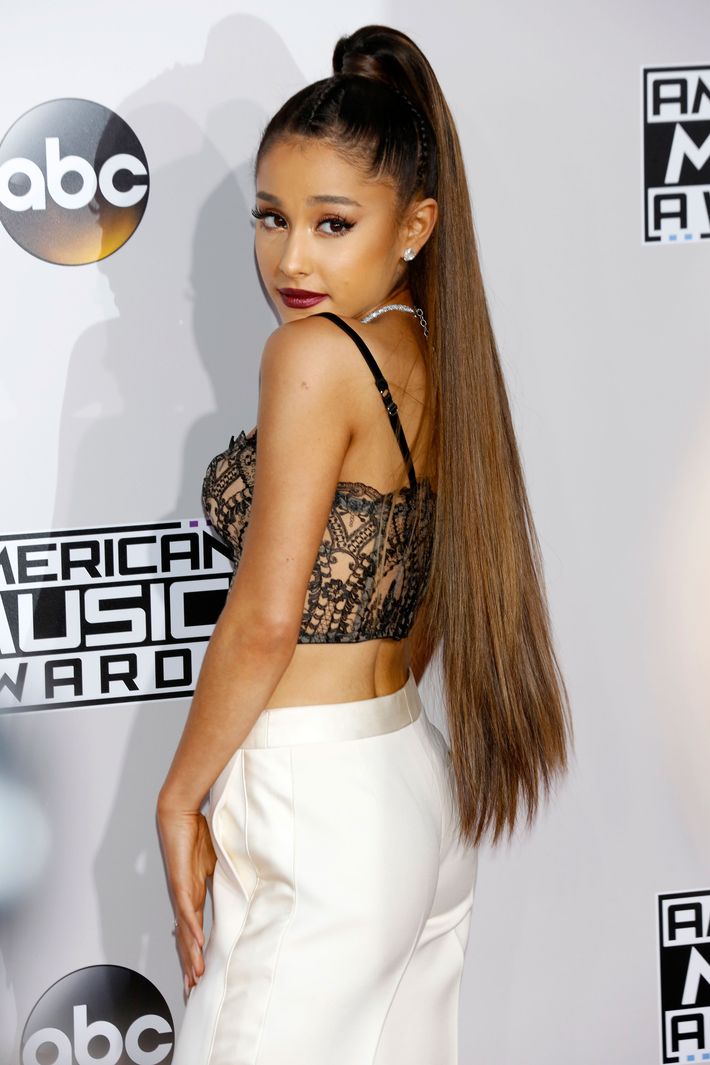 Last month, Nicki Minaj accessorized her boob pasty at Paris Fashion Week with a set of extensions that were so long she was able to tuck it behind her, so I'm not even sure where it ended. Then she outshone herself and everyone else entirely last week with a new set of extensions (or a wig) that was straight-up ankle length — a feat so impressive that an acronym for it doesn't even exist yet in the long-hair internet community. No word though on whether having to take Advil for the tension headaches from lugging around that hair also counts as a status symbol.