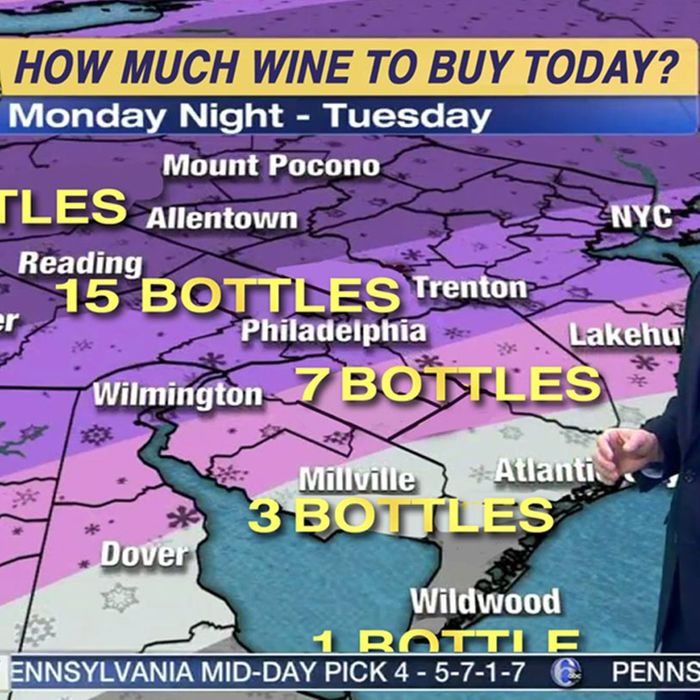 One preparation ritual for an impending blizzard is stockpiling your house with snacks to last an entire week, then inevitably consuming all of them in the 24 hours or so that you're stuck inside. Many snow preppers also like to stock up on booze, hence the very helpful graphic above that lets you know the amount of wine you need to buy based on how much snow you'll be getting during Winter Storm Stella.
According to Newscast Studio, Chris Sowers — a meteorologist with WPVI in Philadelphia — tweeted then deleted the image of him giving a wine forecast in the region. (We've reached out to him for comment.*)
Then again, if you've consulted the wine moms of Pinterest, then you know that the forecast is always 100 percent chance of wine.
Update: Sowers replied to the request for comment with "This is crazy. Just so everyone knows, this was Photoshopped. I didn't actually go on the air with a graphic like this. I can't believe how quickly this is spreading."