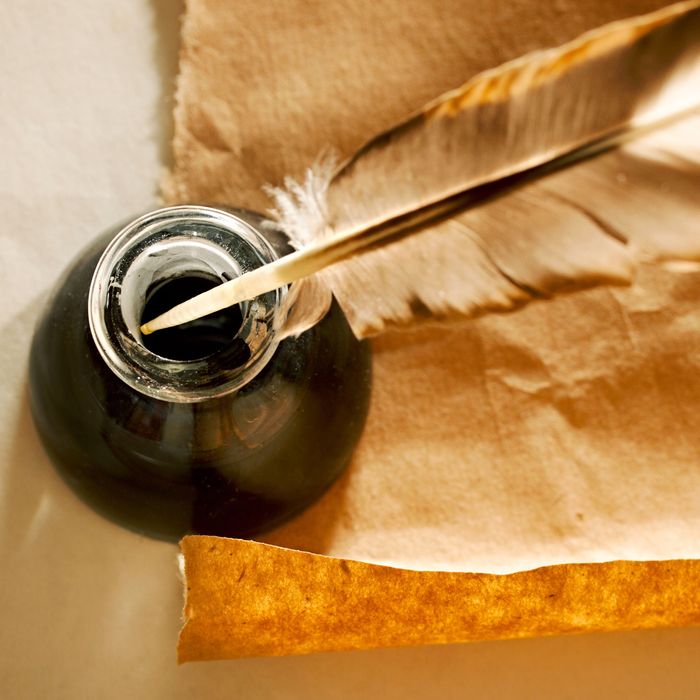 Writer Leah McLaren's employer told her to lay down her writing utensil, according to the Toronto Star.
Photo: unknown/Getty Images/iStockphoto
Remember that strange breastfeeding story the internet discovered earlier this week?
If you don't: Leah McLaren, a columnist for Canada's Globe and Mail, wrote about wanting to breastfeed politician Michael Chong's young son at a house party when she was 25 (she's currently 41). Her column appeared briefly online March 22, with an archived version circulating Twitter last Sunday night. McLaren has now been suspended from the Globe and Mail, reports the Toronto Star.
McLaren has not commented publicly on the story. But amid questions about whether McLaren's timeline made sense (when McLaren was 25, Chong's eldest child had not yet been born), Michael Chong weighed in:
Though McLaren has not tweeted about the column or incident, she did retweet Chong's comment.
According to a source who spoke to the Toronto Star, the column was "accidentally" published before the editing process was complete. We can't help but wonder: What would that story look like after another round of edits?