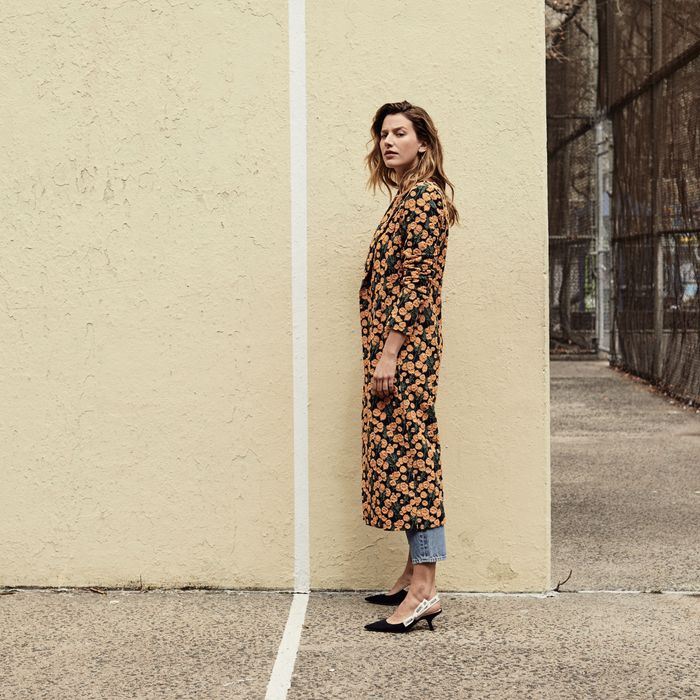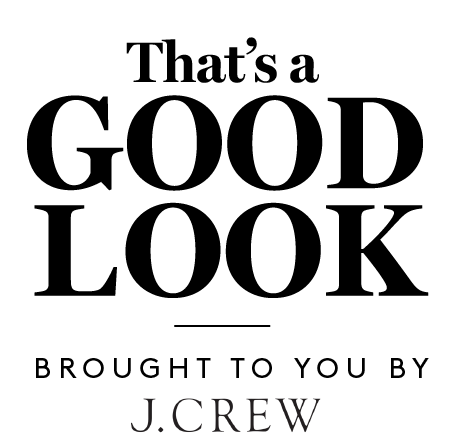 That's a Good Look is a column devoted to the art of simple styling, with a twist. Do try this at home.
A coat that makes a "statement" might seem like a silly extravagance, but like Irish butter or a master's degree, it's all in how you use it.
While a silky coat completely drenched in flowers may inspire strangers to approach you and say things like, "I love your outfit, are you the third cousin of a famous person?" it doesn't have to take away from your goal of keeping things easy. Wear a floral duster like this one over light-wash denim (cropped or cut ragged just above your ankle). Slip on unobtrusive kitten heels and you're a bit more of a standout than the rest of the people who just threw a black motorcycle jacket over an old tee. If the bralette is one step too much, sub in a plain black tank top or a white T-shirt. That's a good look.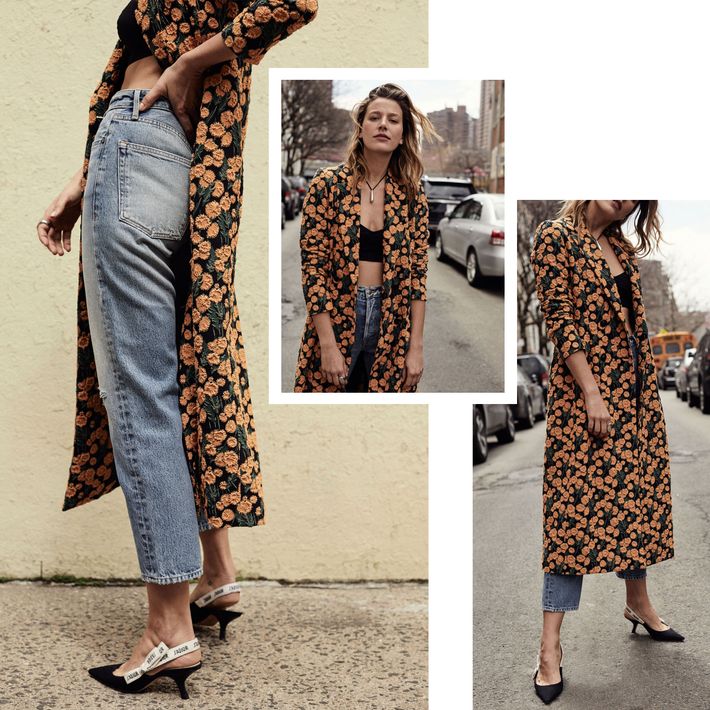 Photos by Erik Tanner; styled by Danielle Nachmani; hair by Megan Robinson of White Rose Collective; makeup by Allie Smith of Bridge Artists; modeled by Nane Feist; photo assistance by Elizabeth Stemmler; style assistance by Caroline Edison.
That's a Good Look is a new discovery platform from The Cut featuring impressive women with impressive style. While each product featured is independently selected, That's a Good Look may include paid promotion or additional compensation from our partners.