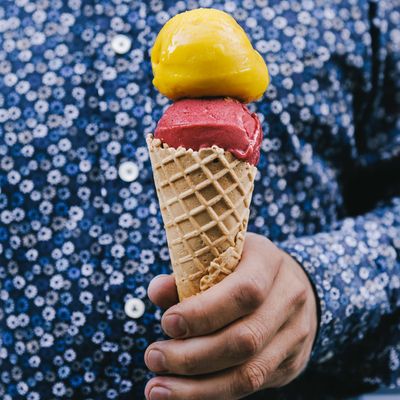 Weekend With is an ongoing Instagram series that features people we like photographing places we'd like to be. Follow @thecut on Instagram to join in, and tag your photos with #weekendwith when you travel somewhere new.
Lindsey Tramuta, an American who has lived in Paris for a decade, writes the award-winning blog Lost in Cheeseland and contributes to the New York Times, Afar magazine, Condé Nast Traveler, and Bon Appétit, where she writes extensively on Paris and French culture.
Her new book The New Paris is part cultural study, part guidebook to a changing city with a strong emphasis on the evolving fashion and culinary scenes, photographed by Charissa Fay.
When Lindsey began working on her book, she wanted to avoid adding to the old myths of a beloved city, including that of its storied design and food and drink cultures. Instead, in The New Paris, she dispels those myths and examines the evolution of Paris over the last decade through its artisans, including a local brewery, the best bakery treats, and hotels that aren't traditionally Parisienne.