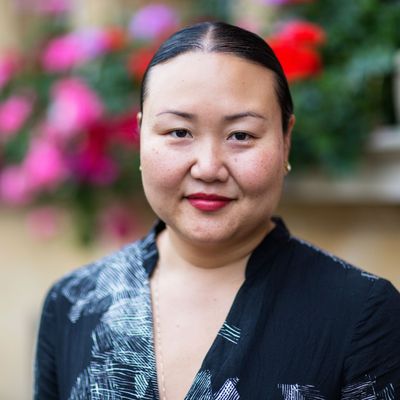 Hanya Yanagihara.
Photo: David Levenson/Getty Images
Hanya Yanagihara, best known for writing the book that made everyone cry in 2015, has been appointed as the new editor of T: The New York Times Style Magazine. The announcement comes on the heels of a long search to replace previous editor Deborah Needleman, who left the magazine last November.
"Hanya is not only an ambitious editor, but a dynamic author who commanded the literary world with her vibrant second novel A Little Life," said New York Times executive editor Dean Baquet. "Given her creativity and breadth of experience, Hanya will elevate T's distinct and provocative storytelling to a level that explores global culture and enriches each part of the T experience, in print and digitally."
After working as an editor at large at Condé Nast Traveler, Yanagihara served as T's deputy editor from June 2015 to April 2016. In 2015, she published A Little Life, a devastating epic about male friendship and trauma that became a cultural sensation and was short-listed for the Man Booker prize and the National Book Award for fiction.
If Yanagihara takes the same approach to fashion as she does fiction, we hope the Times is kind enough to send subscribers a box of Kleenex along with their luxury supplement.