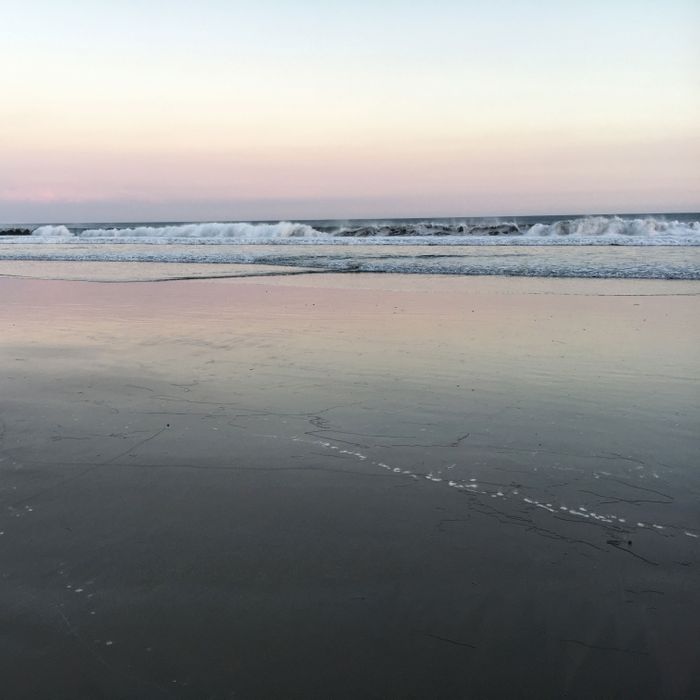 Marble or beach?
Photo: Hanna Olin Månsson
Weekend With is an ongoing Instagram series that features people we like photographing places we'd like to be. Follow @thecut on Instagram to join in, and tag your photos with #weekendwith when you travel somewhere new.
"It's like when you impulsively cut your hair in a desperate action for change," photographer Hanna Olin Månsson explains that she has yearly identity crises, and this year it lead her to take a trip to Costa Rica. "But I went 9,749 kilometers overseas with one backpack and to warm [weather] instead, to hopefully do something useful and challenging."
Månsson describes herself as "an instant-noodle lover, full-time Instagram nerd, and as confused as every 20-something-year-old." Currently based in Stockholm, Sweden, her Instagram usually only gets as tropical as the cracked coconuts or sliced bananas on the breakfast trays in her Stockholm bedroom.
After getting out of her home that she describes as a "gray cave" in the winter, she stayed in Costa Rica volunteering for several months. Though the photos Månsson posted on Instagram were simple, the trip was experience rich, and her eye for detailed, humorous captions made for an informative photo guide. "I was prepared that Costa Rica would be rich in nature. The greenest country on earth I'd been told. Zero objections to that. I see now why the Costa Ricans/Ticos claims to be the happiest people on the earth."