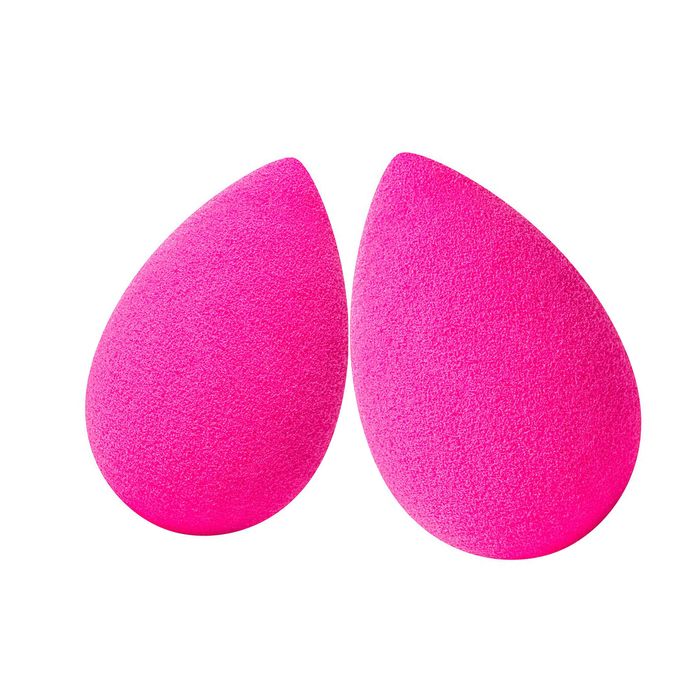 Two makeup blenders that are not warm balls.
Makeup's bougie-est tool, the Beauty Blender, has recently faced a wave of competition. To file down the sponge's $20 price tag, bloggers have suggested balloons, a condom, a tomato, and a sock as adequate replacements. Alternatively, Johnna Hines, an 18-year-old from Florida, recommends using her boyfriend's warm balls.
Last weekend, the teen posted a video on Twitter to demonstrate the technique, but also, presumably, to terrorize the general population. I screamed when I watched. My co-worker calmly wondered if she used "his dick to contour." Whatever your reaction, rest assured that Hines takes Beauty Blender's "Wet, squeeze, bounce" slogan seriously and to heart.