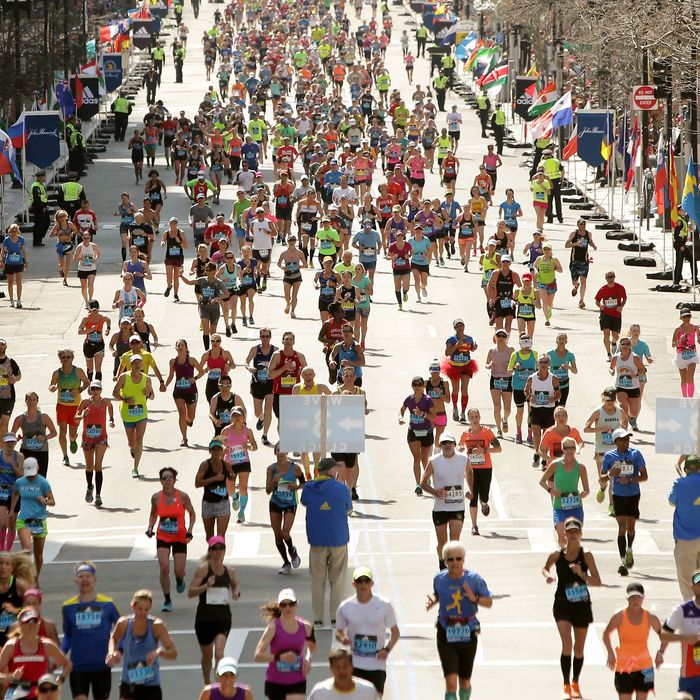 Boston Marathon.
Photo: Mike Lawrie/Getty Images
This week, Adidas sent out a marketing email to runners who participated in the Boston Marathon, with the subject: "Congrats, you survived the Boston Marathon!" While that otherwise innocuous subject would be easily forgettable had it been for any other race — literally, pick any race — the trouble with this one, of course, is that a 2013 bombing at the Boston Marathon claimed the lives of three people and injured hundreds more.
For what it's worth, the brand immediately apologized, saying in a Twitter post that "Clearly, there was no thought given to the insensitive email subject line."
Adidas's email blunder comes only two weeks after Pepsi released a tone-deaf ad that ended in Kendall Jenner offering a Pepsi to a cop. Can't wait to see what hijinks brands get into next week.